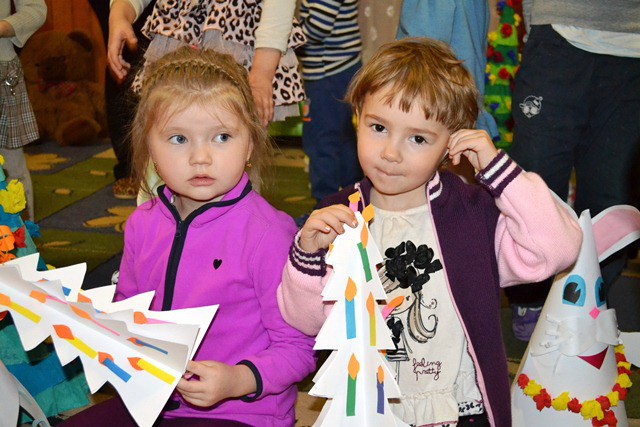 22.12.2015, Ukraine
Children and Caritas workers from various cities in Ukraine agree that St. Nicholas Day is the most expected holiday of the year. In every Caritas center celebration of this holiday has its own customs and traditions. But one thing they have in common is that the image of Nicholas gives children faith in miracles and hope that all their dreams will come true.
Children were preparing to meet St. Nicholas long before the holiday. Kids wrote Him heartfelt letters where they expressed not only their wishes about gifts, but also their desire of health for their families, and regrets for faults made during a year. Children know that their openness is dear to St. Nicholas. He can make the impossible come true if they are honest and kind. For Caritas workers, it is also very encouraging to be helpers of St. Nicholas, although very difficult. Nevertheless they believe in miracles too, and make the impossible every year.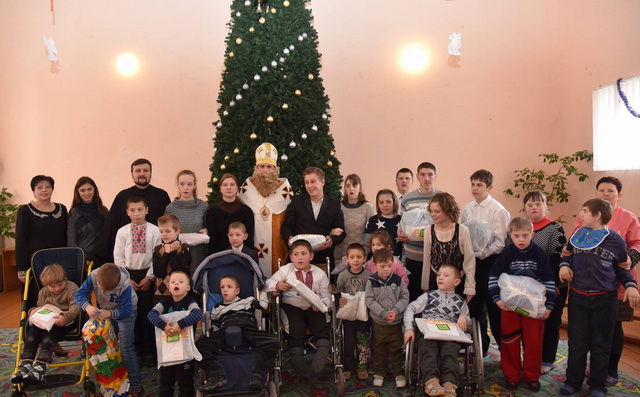 Thus, this year Caritas Khmelnitsky made dreams of about 1,000 children come true. Employees of Caritas foundation and volunteers welcomed little wards of social center, and organized a celebration for pupils of boarding schools from Khmelnytsky and Ternopil regions. Children with special needs, disabled children, babies and youth without parental care received gifts, and, what's most important, attention and friendship of caring people.
In Ivano-Frankivsk, first of all, St. Nicholas came to seriously ill children from families who found themselves in difficult situations. Then, St. Nicholas visited children from families of ATO participants. Celebration began with a liturgy in the Church of the Assumption of the Blessed Virgin Mary in Krykhivtsi village. Adults and children joined their prayers for a peaceful sky and happy future for Ukraine. Saint Nicholas also regarded the wishes of children with special needs and greeted them with gifts. He visited kids in Rozhniativ, Otynia, Dolyna, Tysmenytsia, Bogorodchany, Kalush and Burshtyn. Thus, this year Caritas Ivano-Frankivsk fulfilled dreams of more than 400 children. All of them including the youngest and the oldest children were not only spectators of the events but active participants. The older children participated in workshops, and small kids together with parents had fun and creative activities.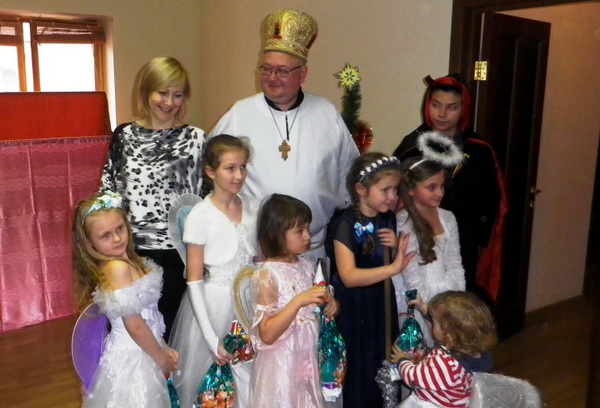 Caritas Donetsk (now in Dnipropetrovsk) celebrated St. Nicholas day in an artistic way. After the Liturgy, children from theater school of Caritas social center invited all parishioners for their performance called "The Holy Guest". Children played their roles perfectly, sharing the story about the significance of the holiday, and then together called St. Nicholas' name. Of course, Saint responded straightaway and gifted all kids with presents. After the performance, there was a dinner party and warm conversation.
Celebration in Caritas Kyiv was cheerful, loud and very homelike. Children sang songs to St. Nicholas, danced and watched the performance. Then, kids were reciting poems, and received the most expected during the year gifts.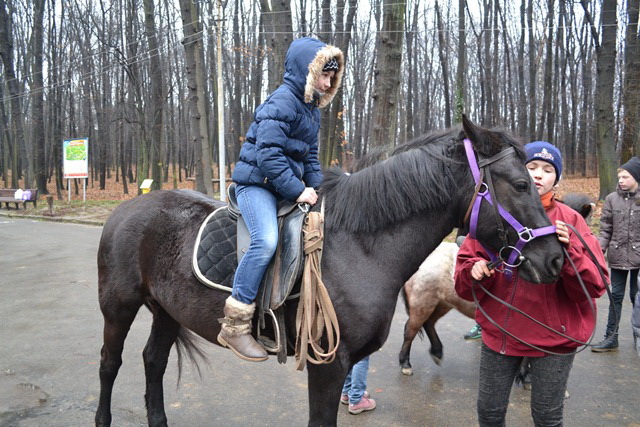 In Caritas Lviv St. Nicholas Day started with unexpected gift on 18 of December: horse riding for children at hippodrome. Children were interacting with coaches, learning more about horse riding, and received a lot of positive emotions. In preschool of Caritas Lviv St. Nicholas Day was celebrated on 19 of December. Children and teenagers of social center, and youth with special needs received gifts too. To earn their gifts, pupils who participated in the project "Mobile Youth Work" had to recall and share with others stories about their good deeds during the year. St. Nicholas approved their striving to be better, more kind and merciful. This year Caritas Lviv fulfilled dreams of 150 wards and awarded each child with gifts they asked in their letters.
Children from the center "Stronger Together" in Drohobych prepared dramatic play for St. Nicholas. During His visit to the wards of Caritas St. Nicholas listened to prayers and poems from children, gave all of them gifts then. Celebration continued with performance from participants of the center "Wonderful Hands". Members of the club for seniors also joined the celebration. During celebration weekend Caritas Drohobych organized a feast for the poor and orphans and presented them up to 200 gifts.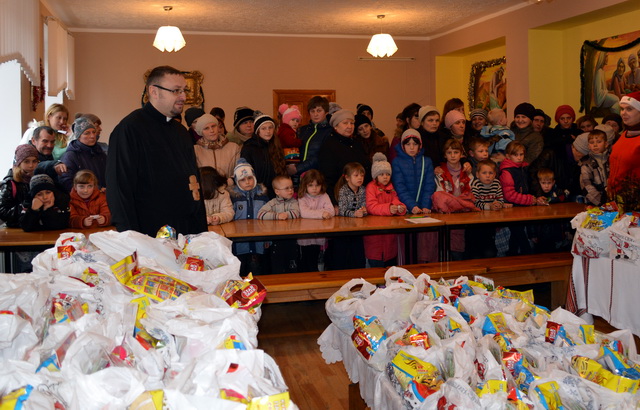 Meanwhile in Ternopil children from poor, large families, families in crisis and IDP children had an opportunity to receive presents with delicious sweets and high-quality stationery. Philanthropists and benefactors formed 500 presents together.
Also St. Nicholas visited older people related to Caritas Ternopil. Most of all they need our warmth and care. Older people same as children are happy with such a care and attention.