24.12.11
The Help St. Nicholas Come to Orphans event lasted for over a month. This is the tenth year in a row the event has been organized by the Caritas Kolomiya-Chernivtsi Eparchy. This year children from 15 Orphanages and others from families in crisis received gifts. Nearly 2,000 children had their dreams come true. The total cost of the gifts distributed was nearly half a million UAH. These funds were raised thanks to community members who personally responded to letters written by the children to St. Nicholas.
Long before St. Nicholas' Day organizers distributed packages of gifts to the most secluded orphanages so that they would be ready for the big day. The last orphanages to receive packages were the Hvizdetskyy, Pechenizhyns'kyy, and Kolomyys'kyy orphanages.
Serhiy Tryf'yak, Director of the local Caritas personally distributed some of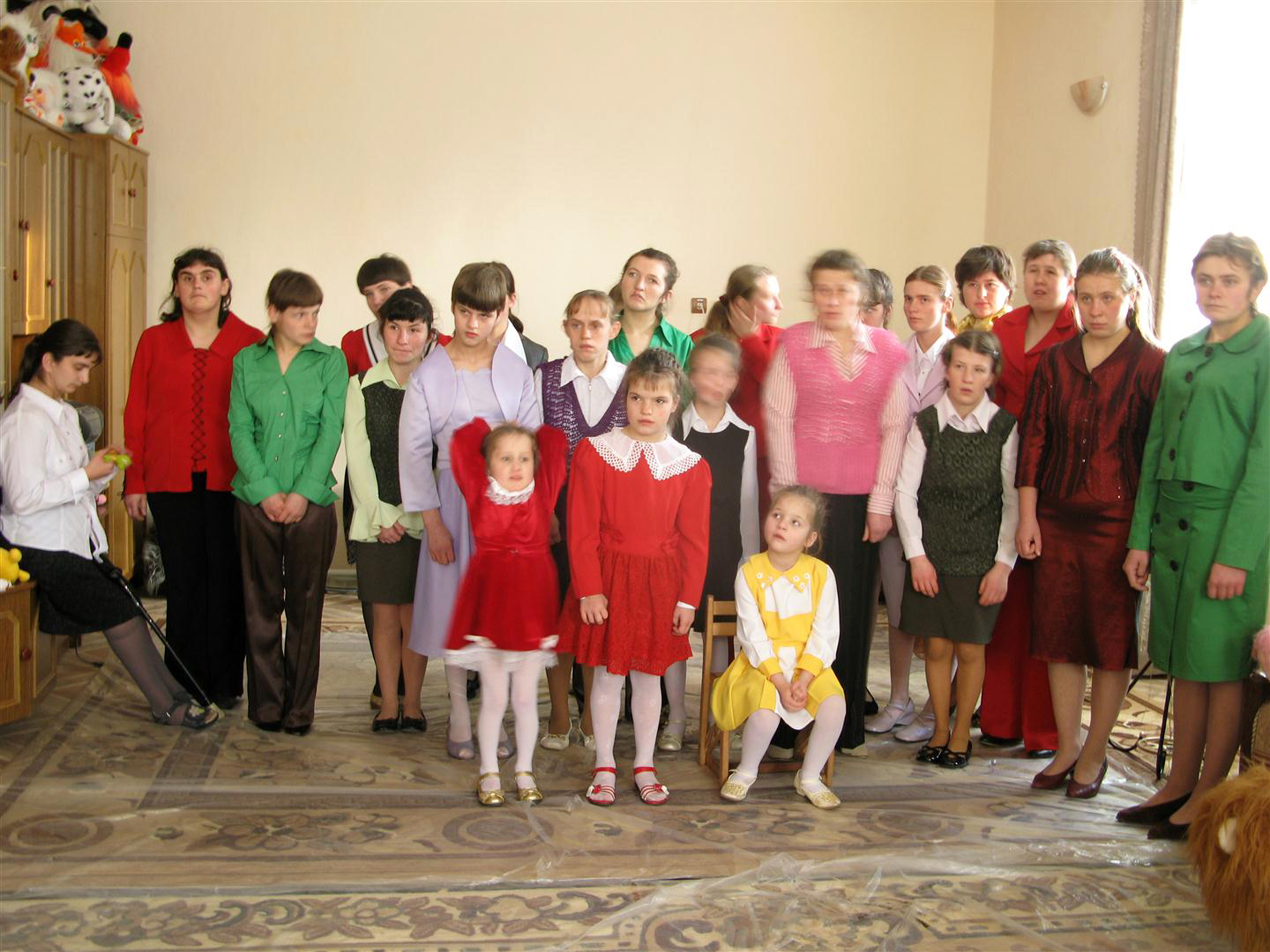 the gifts to children, and it wasn't so easy! "You need to take care that you have all the presents, so that no child feels forgotten, and then rush to the children so that they can believe that dreams really can come true. Thankfully, volunteers helped by giving out letters and accepting and sorting the donated gifts," says Mr. Tryf'yak.
"This year the event was organized in a similar fashion to last year's," noted Mr. Tryf'yak. "The children wrote letters, we distributed them, and people volunteered to make the dreams of each letter writer come true. We didn't have enough volunteers to distribute all the letters so we had to purchase some gifts with the monetary donations left in collection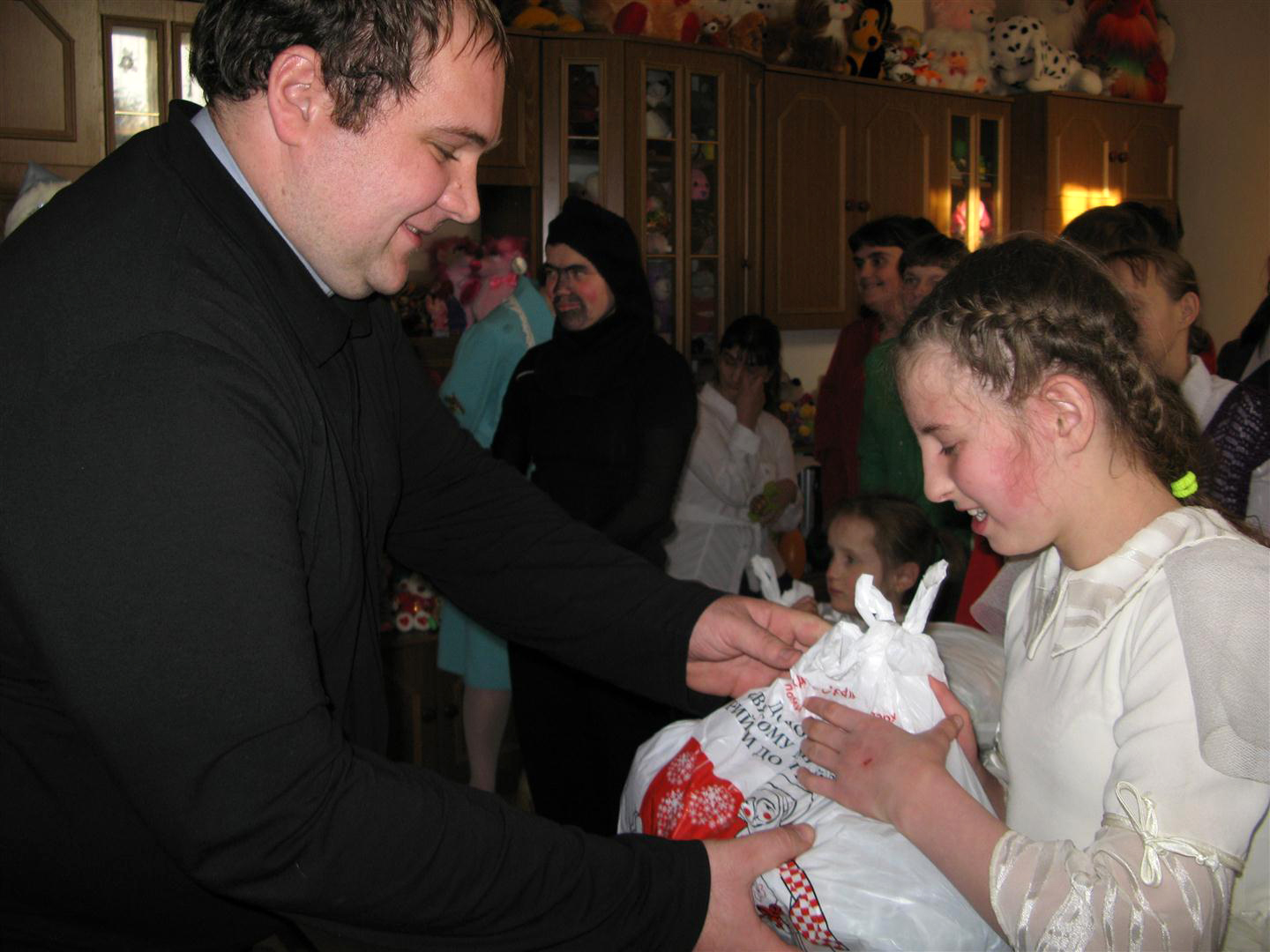 boxes.
The reputation that we've built over the years enabled us to raise enough money to ensure that every child received gifts for St. Nicholas Day. People believe in us because they see where we spend the money they donate and who receives the gifts they donate."
This year Kolomiya natives who are living in Venice also joined the event. Their donations were coordinated by Fr. Andriy Tanasiychuk. Fr. Andriy, originally from Kolomiya, is currently serving at a Ukrainian Greek Catholic Church in Venice.
Nataliya Yakipchuk, a staff member of the Kolomyys'kyy Orphanage knows that all 65 children living in her institution were anxiously hoping that St. Nicholas would not forget them. For five years in a row Caritas has been visiting orphans on St. Nicholas Day with gifts. The orphanages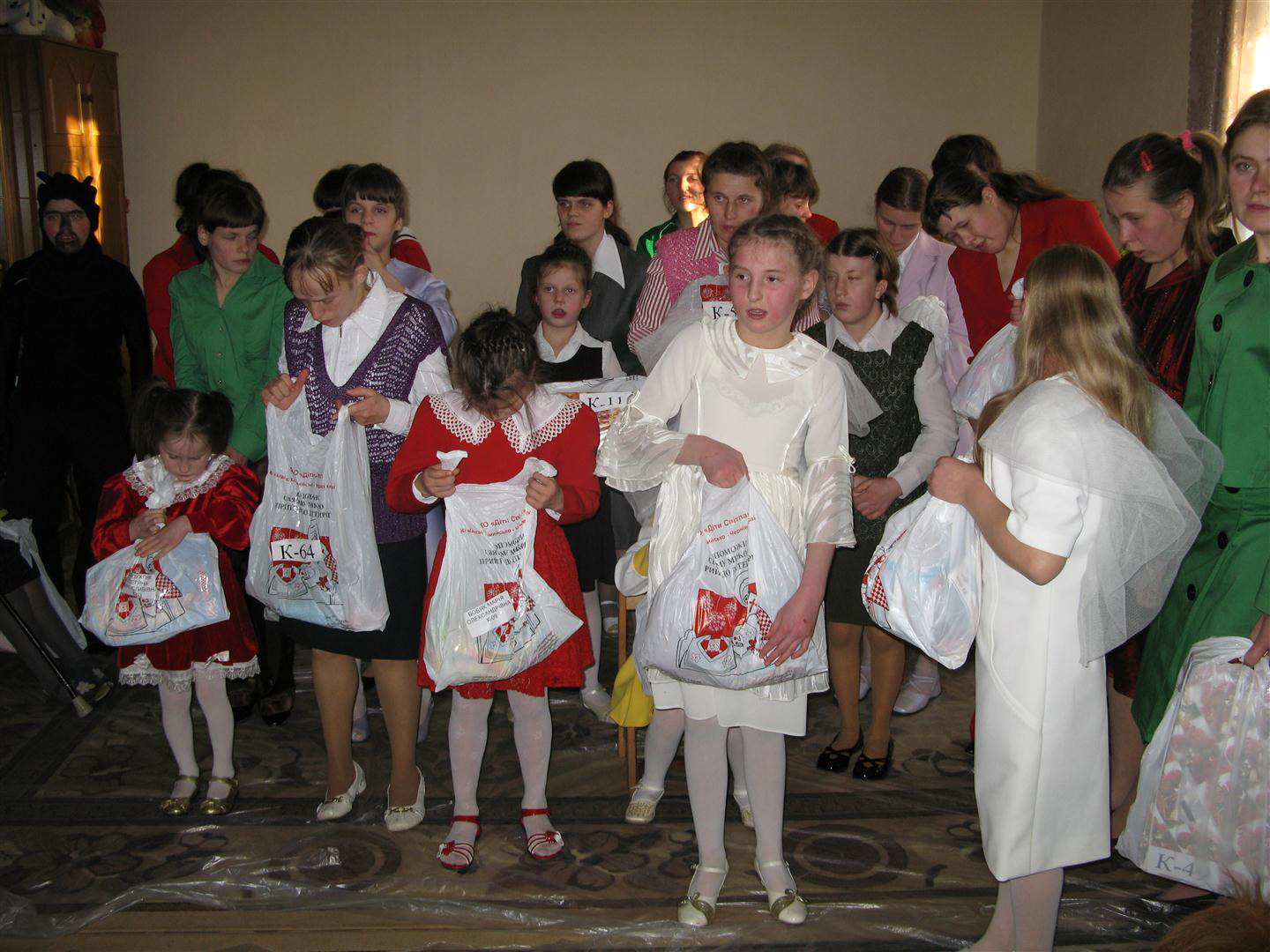 prepare short performances with songs, poems, St. Nicholas, angels, and the devil to express their gratitude.
"This is the biggest holiday of the year for these children. They open their presents with unbridled joy. This moment of happiness will warm their hearts for the entire year and will give rise to a small dream, that the children will no longer doubt can come true—that someone cares about them!" says Ms. Yakipchuk.