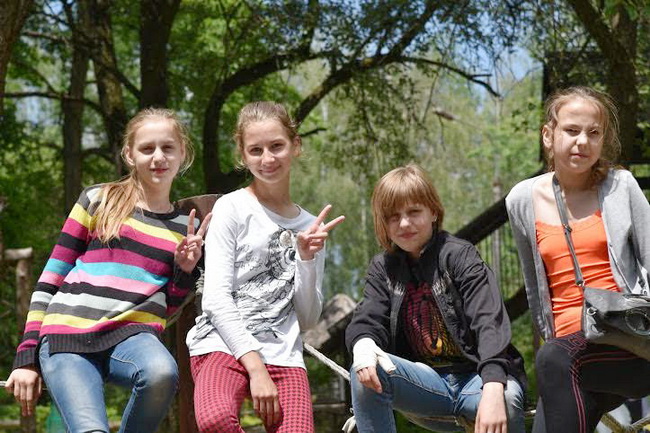 07.07.2016, Ukraine
"These three weeks of my life with Caritas are one of the best days of my summer. I met new, open, friendly and cheerful children. Caritas Camp is just great! ", – briefly and emotionally one of the wards of Caritas Khmelnitsky described her three-week stay at summer camp.
Every summer children and youth affected by crisis circumstances, have the opportunity to improve their health, meet peers, visit interesting places and simply relax in a summer camp organized by regional organizations of Caritas Ukraine. Funds for the organization of their rest gathered at the Ukrainian Philanthropists Forum, as well as during the traditional annual action "Christmas Candle". Each camp has its traditions, adventures and educational classes, but they all share one desire to help children who for various reasons are unable to leave the house in the summer, to have wonderful and exciting summer vacations. Camps are organized for children and youth from poor, large families, families in crisis, as well as IDPs families.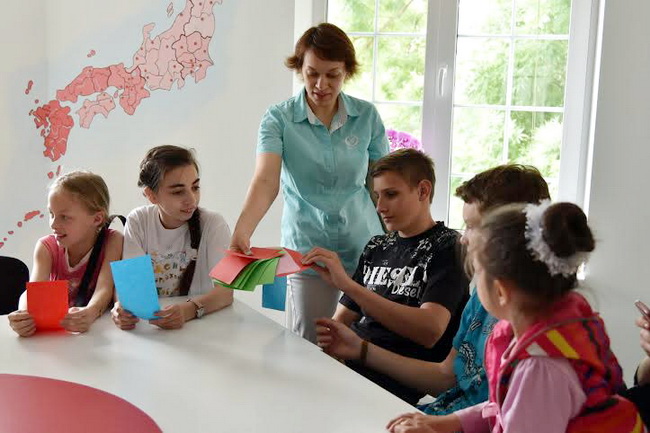 Organizers of the three-week camp in Khmelnytskyi have decided to focus on cultural and cognitive development of their young wards. For that reason, their leisure included interesting journeys: UGCC churches of the region, Zoo in Rivne, and the unique national nature park Podilski Tovtry. Although, even while they were staying in the city, children were not bored. Organizers offered to them interesting educational activities, like lesson about safety from police officers, workshop on Japanese culture, lesson on local history in the regional museum, and even a culinary workshop on baking shortbread cookies. Educators were also keeping in mind that their wards are just ordinary kids, so they need to relax and have fun. Sometimes it was enough to have a chats to watch movie together or to have a tea party in between events. If children were getting bored in the camp, they went out for a picnic to the Podilla Park or on the cableway in the Alpine Park.
All participants are very happy to be in the camp. It is evidenced by their enthusiastic reviews and wishes for further expand of its activities.
Camp in Khmelnytskyi had more traditional scheme, while the camp organized by Caritas of Sambir-Drohobych Eparchy used a new approach to the organization of summer holiday for their wards. On June 16, two-week integration camp was opened in Truskavets'. There were more than 70 participants aged 4 to 13 years. In addition to children from Lviv region (Drohobych, Sambir, Truskavets'), 18 children from the east of Ukraine, wards of Caritas Donetsk, attended the camp.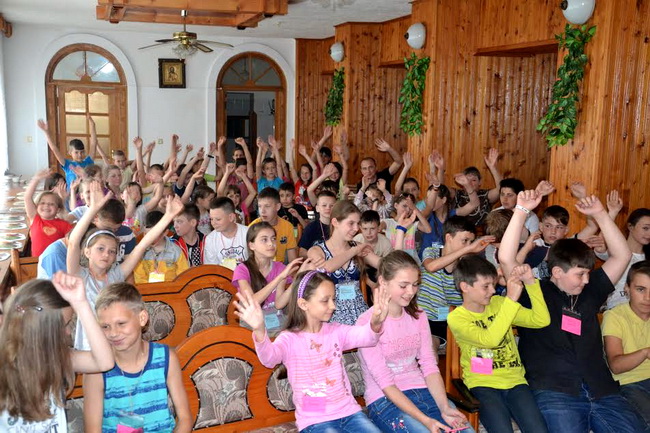 Staff of the camp faced a great challenge. They had not only to organize interesting and intense leisure, but also open to children from the Donetsk region, most of which has not been in western Ukraine before, local customs and traditions. They had a task to promote in kids awareness of the fact that people from different parts of Ukraine are very similar, and can build a prosperous country together only if understand each other.
Children lived in Truskavets diocesan house. There were created comfortable conditions for their stay: comfortable rooms for 3-4 persons, shower and meals. Educators, social workers and psychologists who worked in the camp tried their best to organize children intense activities, enable them to improve their health, learn in a new way, find friends, and visit previously unknown places. Campers from the east especially remembered hiking to the mountains when they all together reached the highest mountain of Drohobych district, which now bears the name of Heaven's Hundred Heroes. Besides, they visited the Dolphinarium. It was wonderful experience not only for guests but also for local children because it is the only complex of this kind in Western Ukraine.
"I really like the camp; it gave me a chance to see a lot. The most interesting was the hiking to the mountains. I experienced beautiful view of the Carpathians, which I had never seen"- said 9-year-old Olia from Donetsk. Her impressions continues 12-year-old Arthur from Donetsk: "In our house it is not possible to have such faun because of the war, so I am very grateful for the opportunity to visit the Dolphinarium."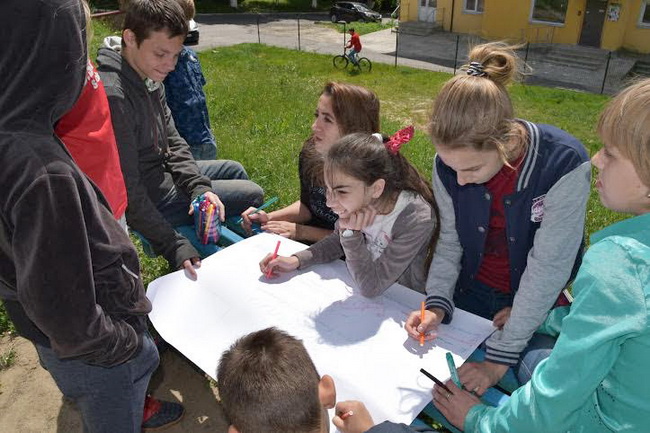 Staff paid particular attention to outdoor activities, workshops, talent competition, games, sport activities, and exploring local nature sites. Among the employees of the camp were not only Caritas workers, but also parents. For example, teacher of the youngest group Mariana arrived in the camp with her four children: "As for me, it is important that my children have an intense and active summer vacations. When I found out about this camp, I realized immediately that they should be here. It is very good for us that I am able to join them as an educator. For me it is a very interesting experience. "
Regional Caritas organizations continue to organize camps for their wards. We are looking forward to campgrounds organized by Caritas Kyiv, Lviv and Ternopil.