10.06.13, Ukraine
For over eight years Caritas Ukraine has been implementing projects aimed at repatriation and reintegration of Ukrainian labor migrants who have voluntarily decided to return back home from EU member-states. ERSO (European Reintegration Support Organizations) and STAVR (Strengthening Tailor-made Assisted Voluntary Return) projects were finished. (You can read more here).
Other projects are carried out simultaneously. They are targeted at combating social problems of migration. There is a network of counseling centers on rendering assistance to human trafficking victims. Moreover, aid is provided to human trafficking victims; earlier, with involvement of external experts, science and social surveys of migration process were conducted; and lobbying of rights and interests of Ukrainian migrants was done.
In course of 2011-2013 Caritas Ukraine has been carrying out STAVR ІІ project 'Sustainable Reintegration after Voluntary Return'. The project objective: to improve chances for successful reintegration of migrants that by means of qualified assistance returned after stay in Belgium.
By virtue of the project 34 migrants and their family members, 13 of them are children, received the following assistance from Caritas Ukraine:
–    social support and legal advice;
–    consultations on setting up and leading own business;
–    material assistance in form of necessary equipment to start own business;
–    financial support to improve household conditions;
–    temporary rent of the dwelling place;
–    aid for medical treatment and health recovery.
Iryna Mayevska, Project Coordinator, explains: "To become a participant of the project it is necessary to address advisors in Caritas Belgium. They will inform migrant who wants to take part in the programme about criteria, c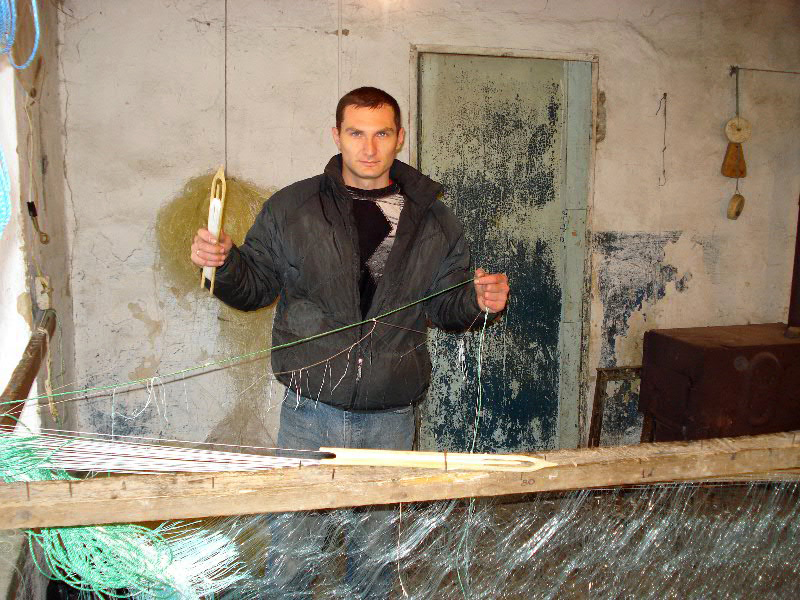 onditions and possibilities of the project.
In April this year we visited our clients in Kherson. Some time ago when they addressed social worker in Caritas Belgium they became participants of STAVR project on voluntary return to their motherland. On their return to Ukraine Sergiy and Oleksandr contacted us; together we discussed reintegration plan and its implementation step by step."
Sergiy, Caritas client, decided to find a job in fishery. For this he needed to get a permit for the industrial fish capture and to buy fishing tackle (boat is provided by fish capture company). Caritas rendered assistance in buying equipment for fishing and Sergiy began his work at the beginning of 2013.
"That's why our beneficiary in the direct sense got a throw-line: not a solution itself, but a means to cope with material problems. This is an objective of Caritas work in different projects: not only provide aid to people in crisis life circumstances, but to teach them how to do it alone" comments Anatoliy Kozak, Secretary General of Caritas Ukraine.
Moreover, former migrant Oleksandr made a decision to set up own business on broilers farming. Already in autumn when it is cheaper seeds for feeding chickens were bought. At the same time he started to process documents for registration of private entrepreneurship. He also bought necessary ma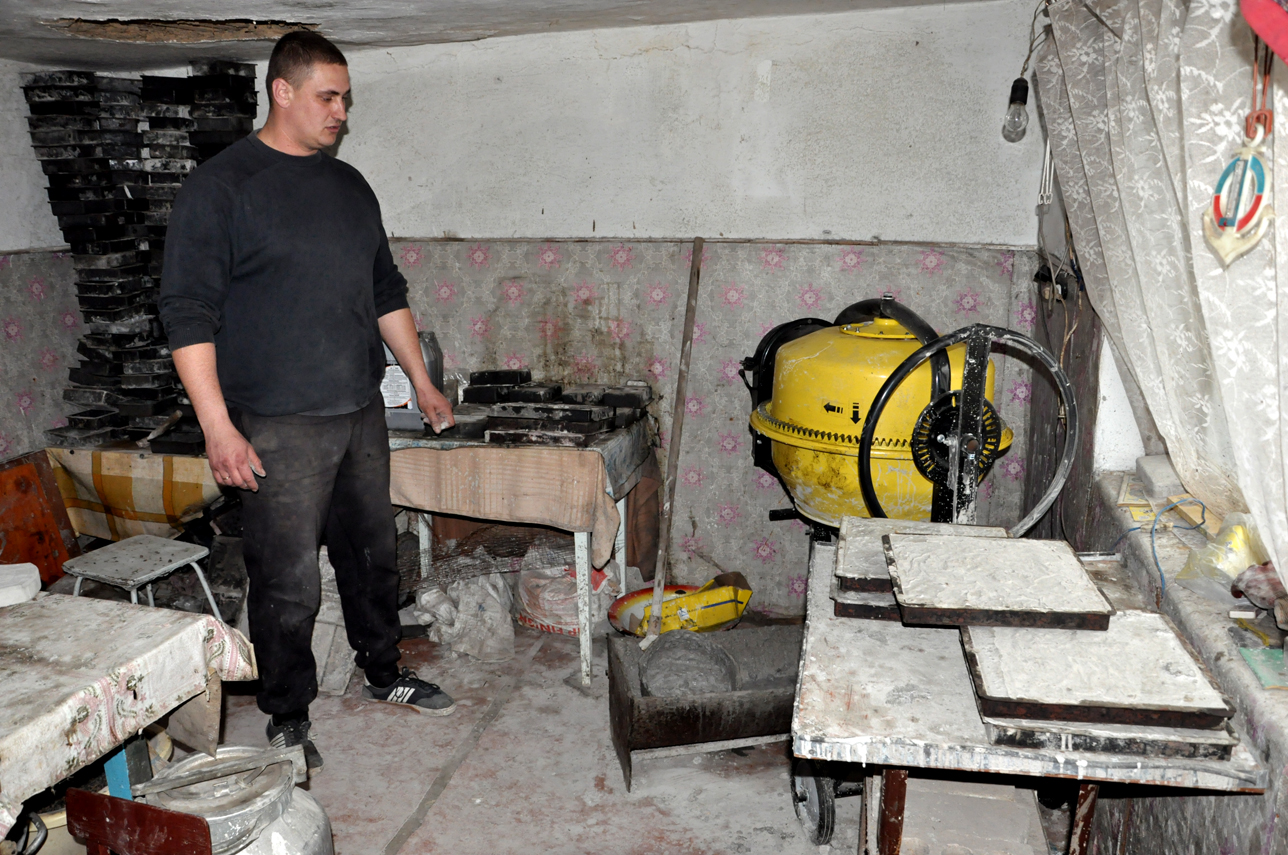 terial for fabrication of paving slab.
At the moment of Caritas employees visit in April Oleksandr already found his first customer and had great plans for the future. When the temperature got higher than 10 degrees he bought chickens and with help of his relatives involved in two kinds of business – fishing and hens farming.
Oleksandr was very grateful for the chance given by Caritas. He skillfully used it and wants to go further the stated objectives and doesn't plan to look for a better life abroad.