24.11.11
On 14-15 November representatives from the Western Regional Ukrainian Bible Society visited L'viv region Caritas branches in L'viv, Striy, Drohobych, and Boryslav. They came to distribute Christian literature to children and adolescents, especially a booklet that they published based on the Gospel called He Lived Among Us about the life of Jesus Christ.
The Ukrainian Bible Society (UBS) is a religious non-profit organization that was founded by existing Christian Churches in Ukraine and religious organizations which recognize the Bible as the word of God. UBS translates, prints and distributes the Holy Scripture and other Christian literature to help with the spiritual renewal and enlightenment of Ukrainian people.
In the 19th Century the British and Foreign Bible Society broadened their work to such a degree that in the USA, Europe and in a slew of other countries, Bible groups began appearing. Currently the OBS has grown to 14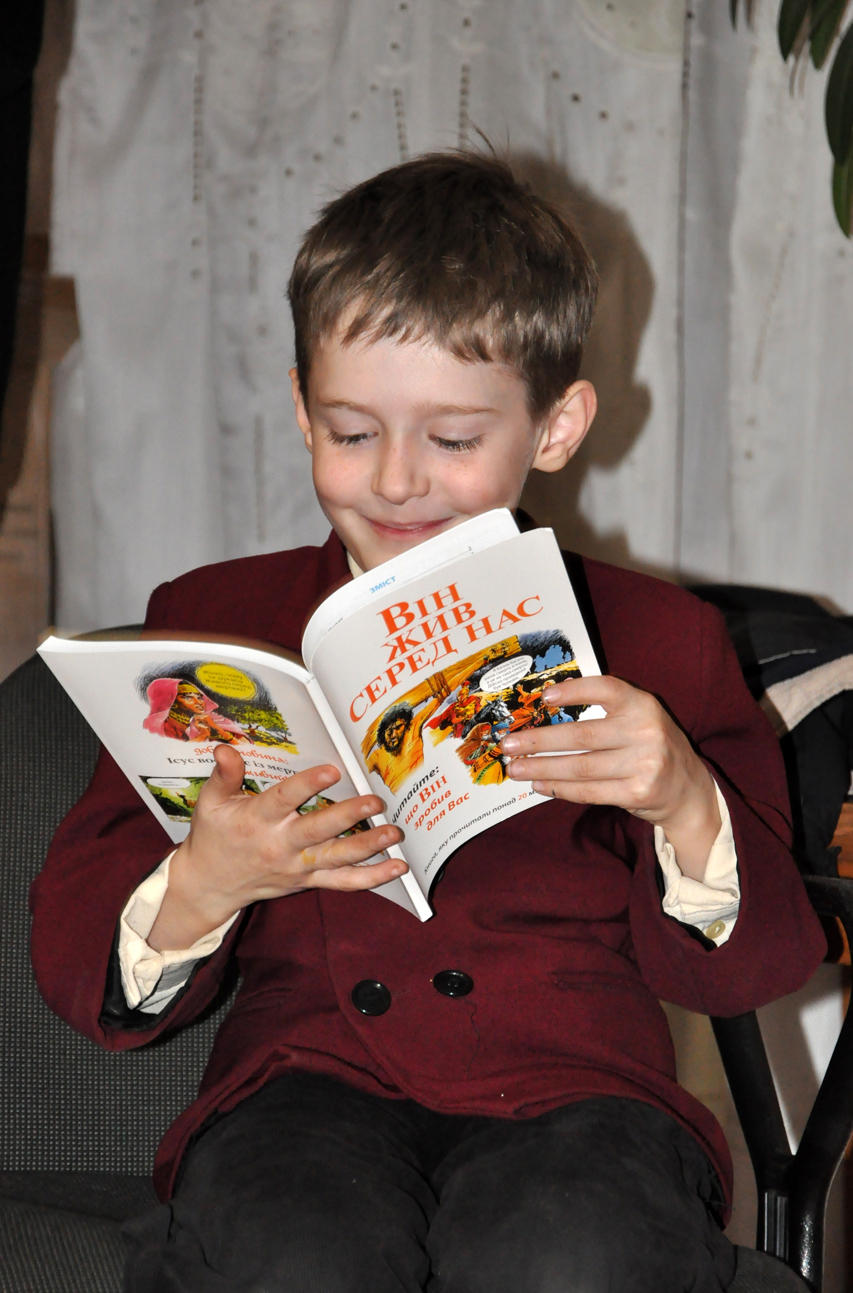 5 national groups who work to spread God's word throughout more than 200 countries across the world.
As earlier mentioned, UBS has already given Caritas' Social Centres educational literature and self-help brochures such as brochures on abortions which they use to guide special activities with children and youth.
For over 10 years, Caritas Ukraine has focused on providing social, material, psychological, and legal help to homeless children, orphans, children of labour migrants, the disabled, and others who have found themselves in difficult life situations.
Today Caritas Ukraine serves over 500 unsupervised and homeless children and adolescents in Donetsk, Kyiv, Ternopil, L'viv, and Khmelnyts'kyy.

Caritas Ukraine also operates 7 social centres for children in various cities which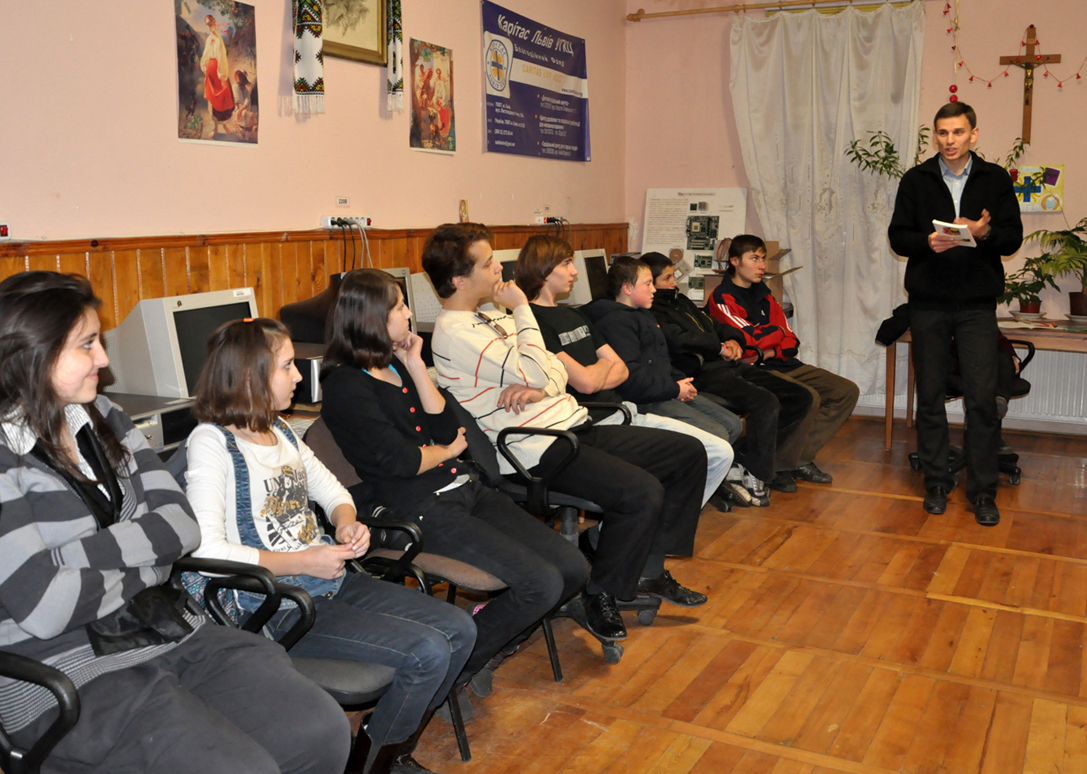 closely monitor migration: in Ivano-Frankivs'k, Kolomiya, Striy, Drohobych, Brody, Boryslav, and Novovolyns'k. There are nearly 500 children who use these centres.
Another 100 young people with special needs have been integrated into Caritas Activities in Western Ukraine. Considering the groups that they serve: individuals in crisis, ill children, those infected with HIV, an orphanage near Ternopil, and their involvement in numerous charitable events, Caritas Ukraine helps nearly 2,000 Ukrainian children.
In addition to children and adolescents receiving information on available help, psychological and legal counselling, Caritas staff also organizes events, games and art therapy, workshops, trainings, discussions, regular excursions and hikes, and summer tent camps. Whenever they can, they try to reveal Christian knowledge, values and priorities to the children.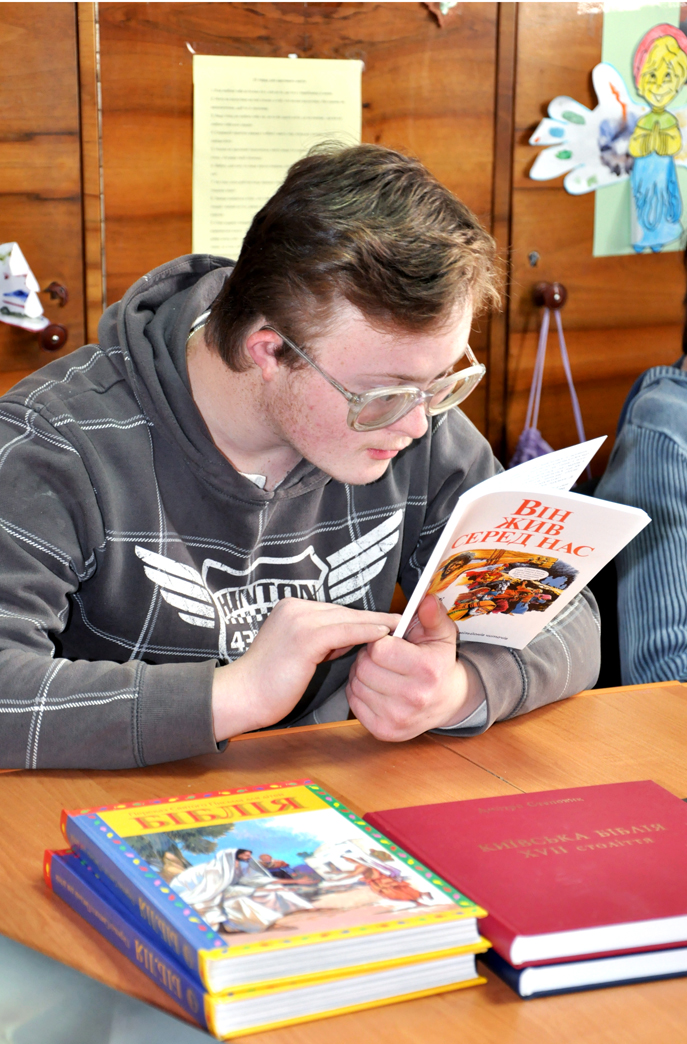 The meeting between Caritas Centres from the L'viv region and the UBS was very sincere and joyous. The children explained what they did at Caritas, showed their hand-crafts and photographs. Staff from UBS with great joy familiarized themselves with the children, their lives and emotions.
"This is the world, and it is unique for each person! It is important for these children to discover the value in God, and then, we are sure, that our future will be bright," said Oleksandr Reznikov, manager of the Western Regional UBS after the trip to the L'viv region.
More information on the Ukrainian Bible Group can be found at: http://ukrbs.org.