06.09.2016, Ukraine
For almost twenty years, regional centers of Caritas Ukraine on the eve of the new academic year conduct a traditional nationwide charity campaign "School Backpack". Its purpose is not only to raise funds to provide everything necessary to start the school year for children from poor, large families and families in crisis, but also to create a festive atmosphere for the wards of Caritas, make them feel support of caring people. Over the years thanks to the campaign, tens of thousands of pupils were able to get brand new school bags filled with necessary stationery.
A variety of donors – individuals, businesses, religious communities and international benefactors supported the action with their material and financial assistance. All of them care about the problems of others and feel responsible for the fate of Ukrainian children. For the last few years, the action received a new target audience – children of IDPs from the Crimea and eastern regions of Ukraine. New Caritas centers, in particular, are taking care about these new groups in need and joined the action too.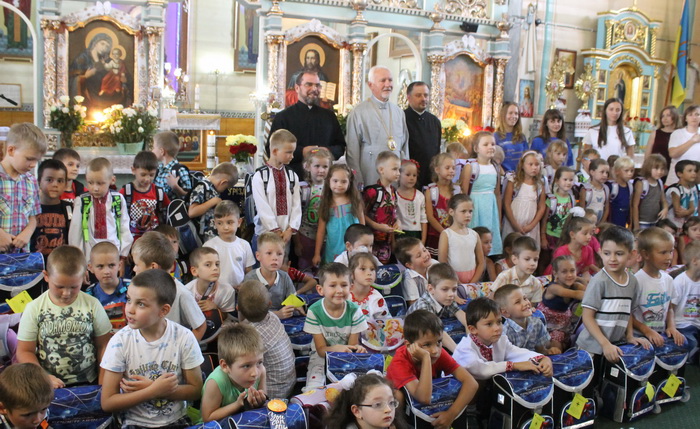 For the thirteenth consecutive year, Caritas organizes the feast for his wards in Ivano-Frankivsk. Supported by parishioners of Ivano-Frankivsk UGCC archdiocese, local businesses and charitable foundation "People in Need" (Germany) 110 first graders received new school bags with everything needed. The total amount of donations was over 130 thousand UAH. Among those who received brand new kits for school are children of members of ATO, disabled children, children from families of IDPs from the Crimea and the east of Ukraine. The members of the organization noted that the main purpose of the action is to give every child a joyful experience of the first school day regardless of the social status of his/her family. However, they do not plan to stop helping and appeal to all concerned to continue the action, while our support also need 300 pupils from 2nd to 11th grade.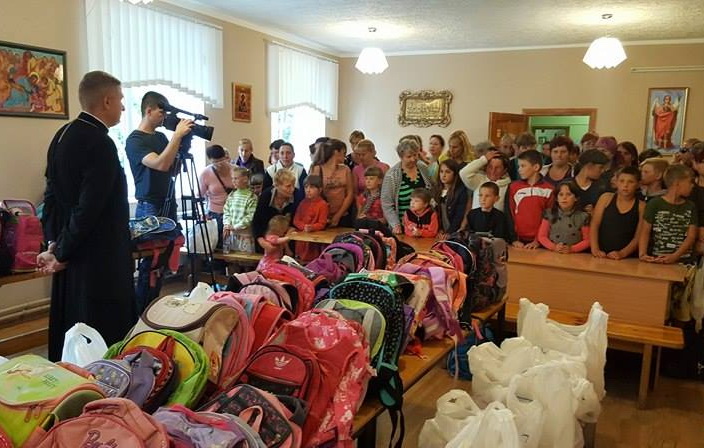 Two hundred wards of Caritas Ternopil also received school bags with the necessary supplies for school. The action is held in the city for eighteen years already. Executive director fr. Roman Zagorodny greeted pupils with prayer and a welcoming speech, spiritual guidance and suggestions. In particular, he said: "What excites the heart that the action involves people of good will who care about the needy, especially children."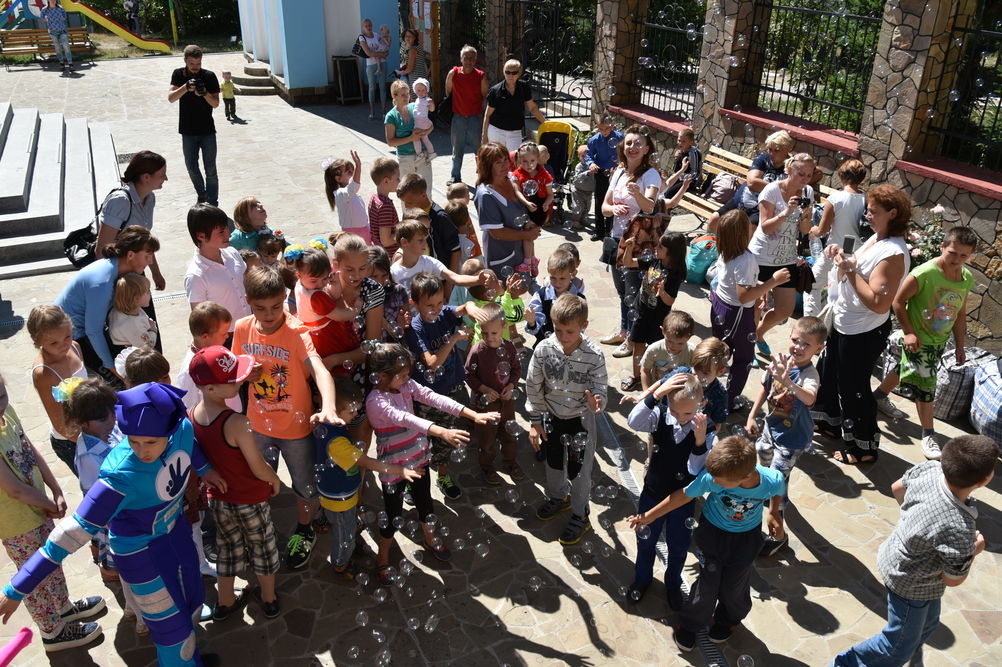 Caritas in Khmelnytsky organizes the charity campaign "School Backpack" for seven years. For the employees and volunteers of the organization it not just an initiative that is limited to delivering bags and stationeries as a charitable assistance, but also a special occasion to make really fantastic show for children. This year on the Day of Knowledge, about 170 children received the school packages. Fabulous characters, contests, dances, gifts, entertainment and even Bubble disco – enough of all this was present during the celebration. However, there was a time to talk about serious things. Besides, children learned about road safety rules and received educational booklets from patrol police officers.
At the end of August in Odesa Green Theater was held a solemn handing of school bags to 235 pupils who are under care of the local Caritas. For the employees and volunteers of the organization it is a relatively new initiative, so they acted in unconventional way to attract benefactors. In 2014, during his wedding Oleksandr Dobroyer and his wife Kateryna asked guests instead of flowers to buy them as a wedding gift school supplies that were given to the families in need. Thus, young family donated to Caritas 22 schoolbags. While this year the number of bags was larger in 11 times! Besides, a variety of benefactors joined the action. After reading about initiative in Facebook, Caritas Charity Foundation of Wroclaw and Gdansk Diocese together with the organization "Union of Ukrainians in Poland" transferred to Odessa 167 school bags, and office supplies for 10 000 UAH. During traditional Odessa Festival of Vyshyvanka (embroidered shirt), the volunteers managed to collect 5773 UAH. Activists of the volunteer organization Hub Volunteer Service organized a children's festival in Green Theater and transferred to the fund 3103 UAH. Besides, dozens of concerned citizens of Odessa joined the good cause.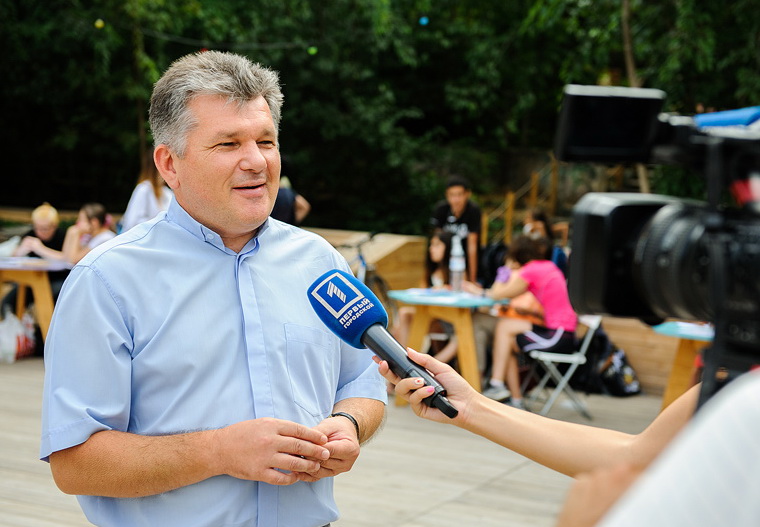 "These days to prepare a child to school is a very costly thing – sais the director of the Caritas Odessa UGCC fr. Vasyl Kolodchyn. – On average, a fully stocked school bag costs 1200 UAH for a first grader. Given the overall economic situation, not everyone can afford this necessary "luxury". Nevertheless, there are organizations such as Caritas Odessa, and we have made everything possible to prepare stationery and schoolbags for everyone who asked for our help."
Mariupol joined the action for the first time. Caring townspeople raise joined the action to raise funds for purchasing school supplies for orphans and children from poor families, children of ATO members and IDPs. On August 29, 24 children received school bags with all necessary accessories in the office of Caritas Mariupol Charitable Foundation.