25.11.13, Ukraine
Lately, children and teenagers, clients of Caritas Khmelnytskiy, together with professional photographers Anatoliy Ivanov and Andriy Kadlubenko, visited Ivano-Frankivsk and local Caritas. The visit was aimed to present a photo exhibition "Moments of our life" that includes nearly 40 the best photo works of children-clients. These youngsters have benefited from chargeless lessons of photography art provided by photographers-volunteers, and they actively participated in the exhibition organization.
Children, clients of Caritas Khmelnytskiy, have shared their experience with social workers of Caritas Ivano-Frankivsk and held educational course for clients to get them interested in work of photographer and training on photography art. The course was conducted with help of modern technologies and seized theoretical and practical parts.
Photo exhibition by children and youth that found themselves in complicated living conditions was conducted for the first time in shopping and entertainment mall "Oasis" in Khmelnytskiy. Three winners were determined by results of photo contest. They were awarded with chargeless training in "Rakurs" photo club of the museum-studio of photographic art during 2013-2014 studying year. Furthermore, photo works of our clients took part in various contests in the city where they were able to compete with local photographers.
According to the results of photo contests "Khmelnytskiy in focus" and "The world in children's eyes" that were dedicated to the Day of Khmelnytskiy city, 16 children, clients of local Caritas, received diplomas an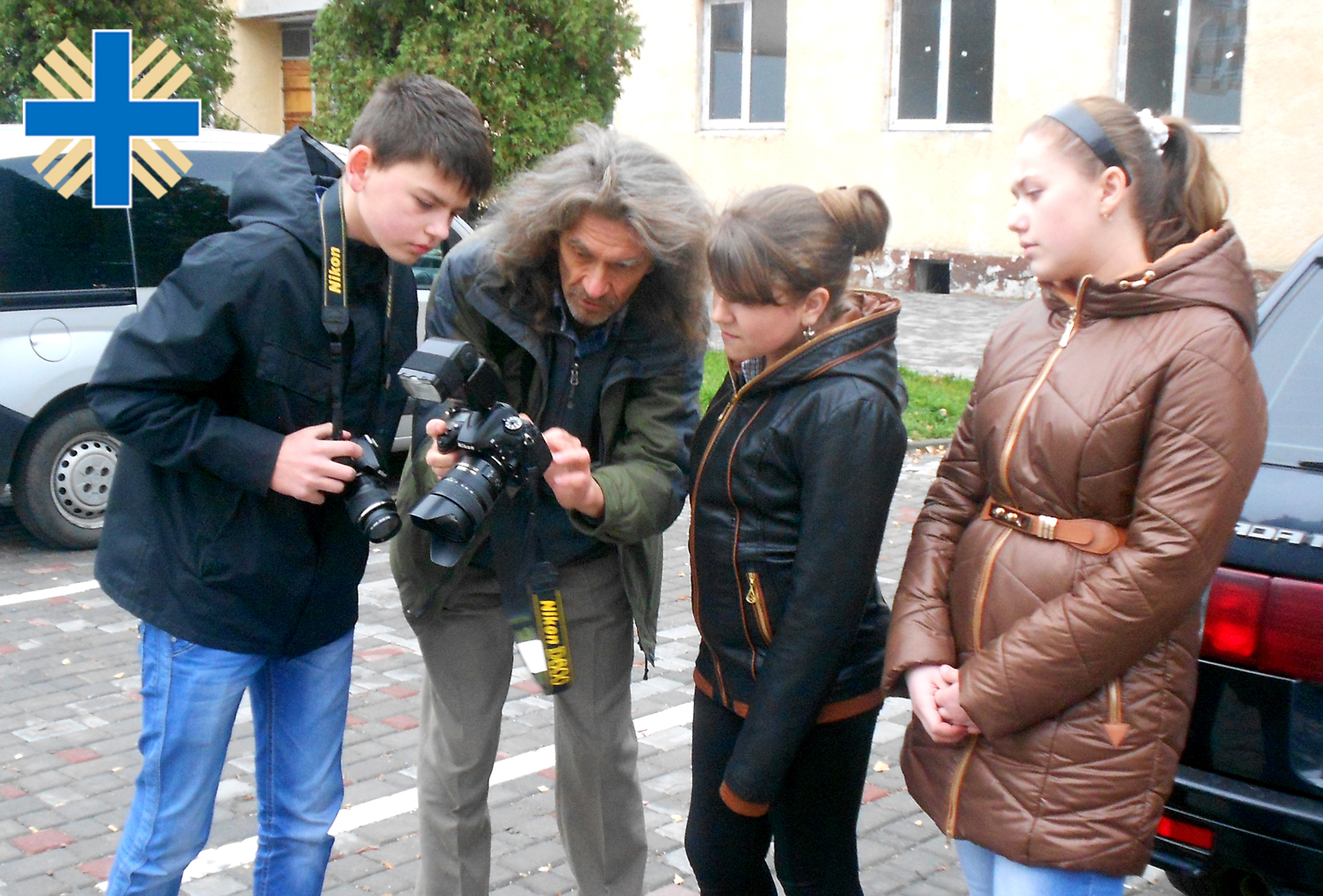 d 5 of them were granted with chargeless training course in the photo school. The City Head Sergiy Melnyk awarded winners with diplomas, honours and valuable presents.                        
Kateryna Ptashnyk was marked with the highest award of the contest for active participation and great creative potential in nomination "The most active participant". She received a reflex camera Nikon from our philanthropist, photographer and bird watcher Anatoliy Mykytovych Vityuk. This gave her pleasure and motivated to improve her skills. "This present is something bigger than an ordinary gift or photo camera; it is a credit of trust, manifestation of enormous respect and acknowledgment. Thank you very much!" adds Kateryna.
In Ivano-Frankivsk Kateryna Ptashnyk showed clients of local Caritas her own presentation on "Lanscape" topic with short recommendations and pieces of advice that afterwards was complemented by experienced photographers.
Clients of local Caritas perceived new information positively, got interested in job of photographer, began to make their own photos, enlarged their world view on photography art and got many positive emotions and intention to create own photo exhibition. It was time for leisure besides the training: there was an excursion in the city center and local parks, participants saw architectural monuments.
"During the implementation of photo art training the psychological follow-up was done. It was aimed at raising the self-esteem, development of living perspectives, increase of inner group trust and social cohesion by means of the common action – preparation of photo exhibition of own works, motivation for success and possibility to reveal own creative skills. To foster responsibility for doing the joint work each client got his own position – either designer, or accountant or manager. The commitment contract was concluded wit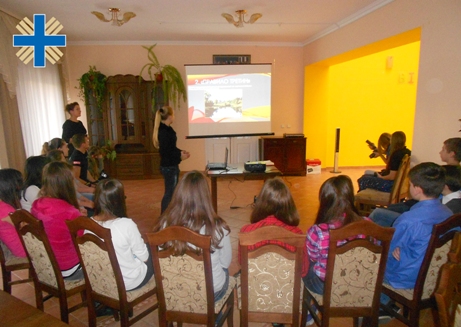 h each worker – everything went great!" retells Fr. Ivan Dankevych, Director of Caritas Khmelnytskiy.
Photo contest "Moments of our life" will travel from Ivano-Frankivsk to Kyiv, where educational training for clients of local Caritas will be held. We wish them success and acknowledgement in artistic life!