13.04.12
One focus area the Network of Social Centres for Children of Labour Migrants has is providing psycho-social support and helping abandoned children adapt socially to living alone. Most of these children are not confident that they possess the social skills required for life.
For this reason, social workers from Caritas Ivano-Frankivs'k UGCC developed a training program to teach children the social skills and behavioural norms that are used in daily life. Knowing how to maintain the household and prepare meals is especially important during the formative adolescent years.
Caritas invited teachers from the Tourism and Hotel Vocational School to participate in the training. Vi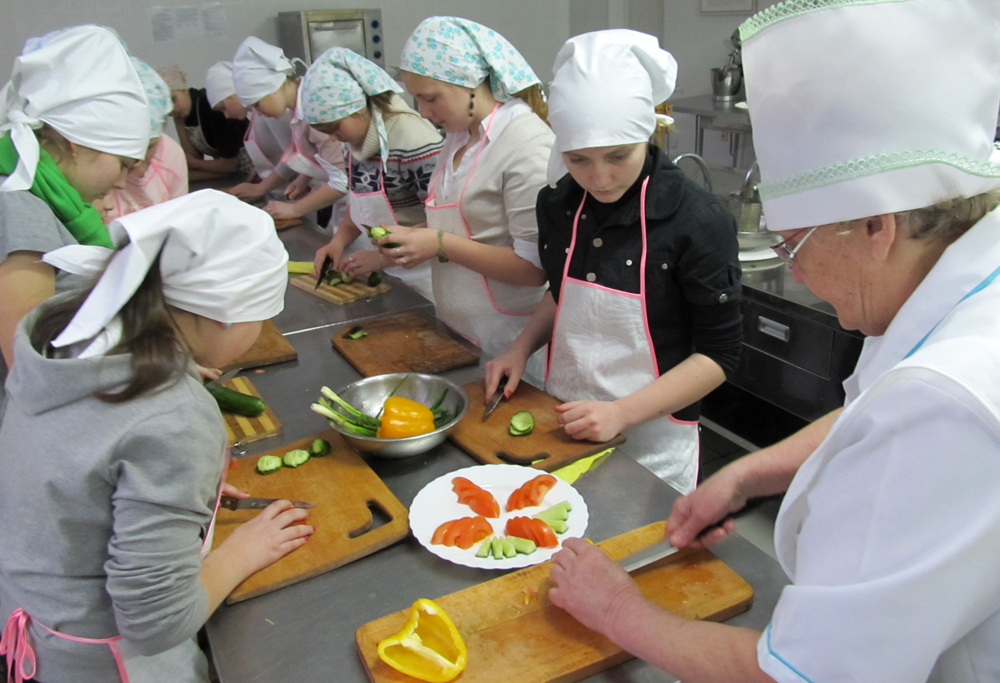 ra Ivanivna Kuznyetsova, Principle of the Vo-tech school, supported the idea of hosting a Hospitality School for children of labour migrants.
During the entire month of March, 15 adolescents, representatives of the target group, who study at the School #1 and #25 and the Krykhivetsk General School, participated in cooking classes on: Vegetable snacks and sandwiches, Ukrainian Borshch and pampukhy, Mashed potatoes and burgers, Pizza, and Cocoa.
The cooking classes are a way to learn how to prepare yummy and healthy food. All the classes included advice on everything from how to choose grocery items through how to present the dish at the table. Mariya Dmytryk shared the culinary secrets that she's learned in her many years of teaching this subject.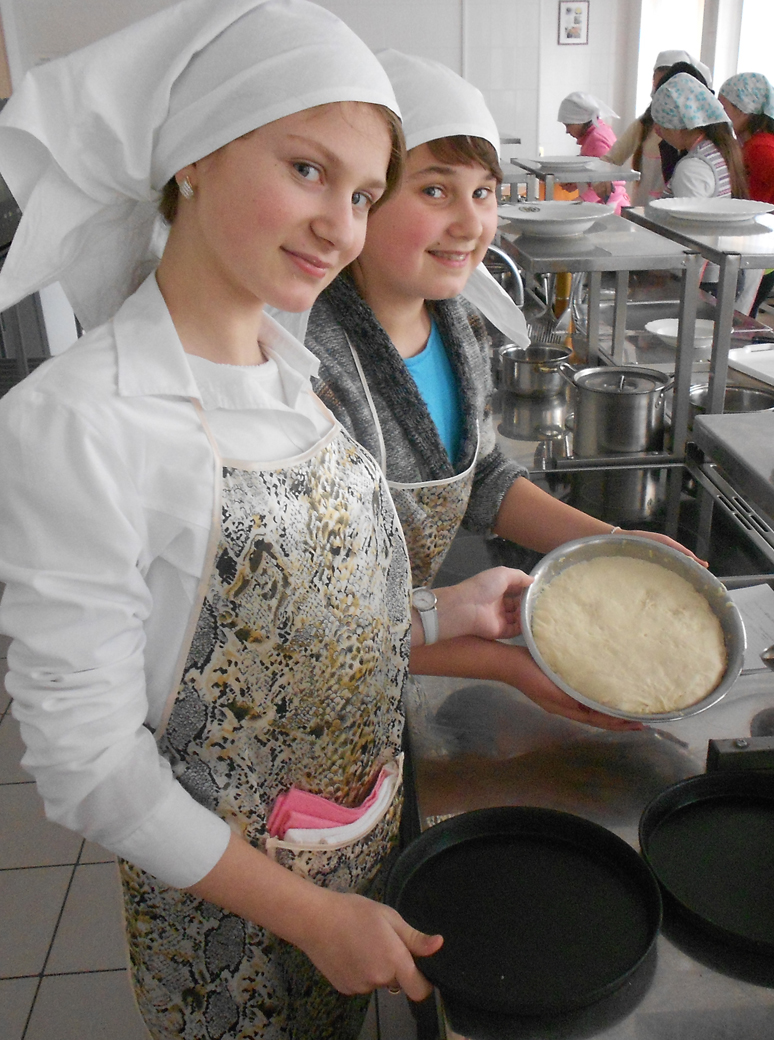 Every class was on a separate theme and the students were always eager. Every class started with instructions on how to use the kitchen gadgets safely.
The classes allowed the adolescents to master basic cooking skills. Girls learned how to skilfully prepare and arrange food, learned recipes for soups, side dishes and desserts and learned how to organize and keep a kitchen clean.

Thanks to these classes, these adolescents are spending their time constructively and learning new useful skills. They are also discovering hidden talents and character traits such as determination, being active, hardworking, showing patience and leadership. Leadership was obvious when they formed teams that competed against others.
"Such activities offer a lot because they encourage not only the mastery of practical skills but also help adolescents better adapt to living alone. It positively affects their behaviour; it disciplines them, and makes them feel a sense of responsibility so that they understand that it's important to care for themselves.

With the trainings, social adaptation and practical skills we teach children to consciously approach choosing t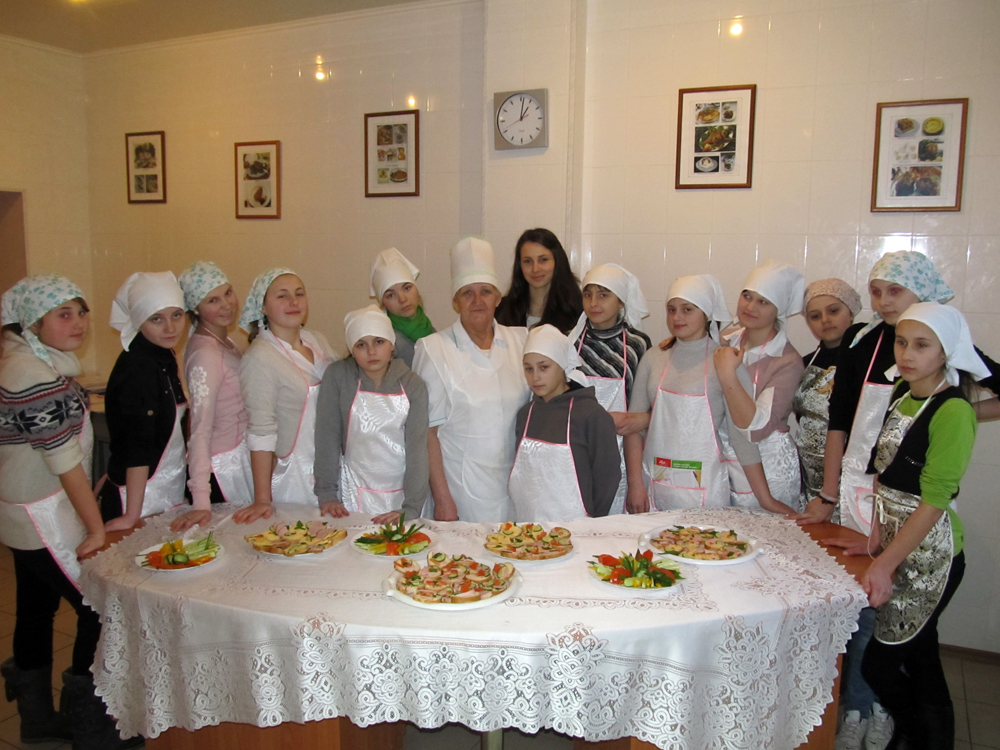 heir future profession while considering their psychological traits and potential. During these activities we pay special attention to the benefits of blue collar professions. Together we are shattering the myth that a comfortable life can only be had by obtaining a higher education and are stressing the importance of such professions that society relies on every day: cook, baker, driver, wood and metal workers, nurses, etc" explains Lesya Dorosh the local coordinator of the project to help children of labour migrants.