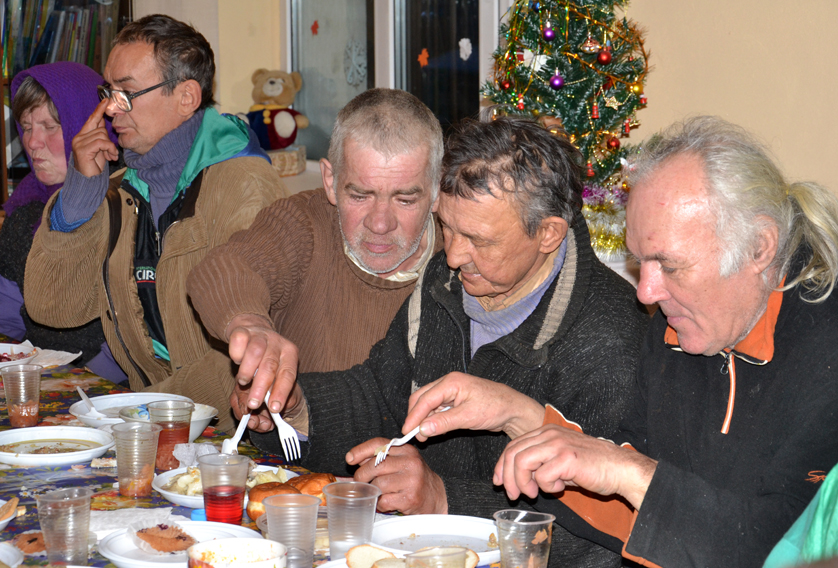 12.02.15, Lviv region
Charity cafe "Bethany" is working for more than a year in Caritas Sambir-Drohobych Diocese UGCC. 15-20 poor and homeless people come here every month:  they can eat right in the cafe or have the food as takeaway. Several times a year lunches for several dozens of needy are organized here.
Both paid workers and volunteers work in the cafeteria as well as one handicapped girl. Every morning and evening elderly, homeless, lonely and outcast people are gathering there. For local Caritas it is a good way for social inclusion. This means not only to provide one-time assistance for needy people but also to help them how to interact with others, to get acquainted, to learn different methods of overcoming crisis life circumstances and eventually to learn how to help other people in need. Purchase of foodstuff for cafeteria is made possible thanks to donations from special boxes that are installed in different locations of the city. Also, some benefactors provide goods directly. Each lunch/dinner consists of first and second hot courses, tea or coffee.
Daria Stetsiv is a senior woman who comes here almost every day.  "I am a lonely person who often has health problems. My pension is not enough even to buy medicines, say nothing of good food. Sometimes I feel myself dejected but it's so impressing that there is a place in Drohobych where you can just come to eat, to get warm, to talk to someone. And all is free of charge" – Daria says. – You know, for a person who doesn't have elementary bare essentials, it is important to hear a simple word of support, it is vital that somebody can talk with him and listen. I'm very grateful for everyone in Caritas simply because you are here."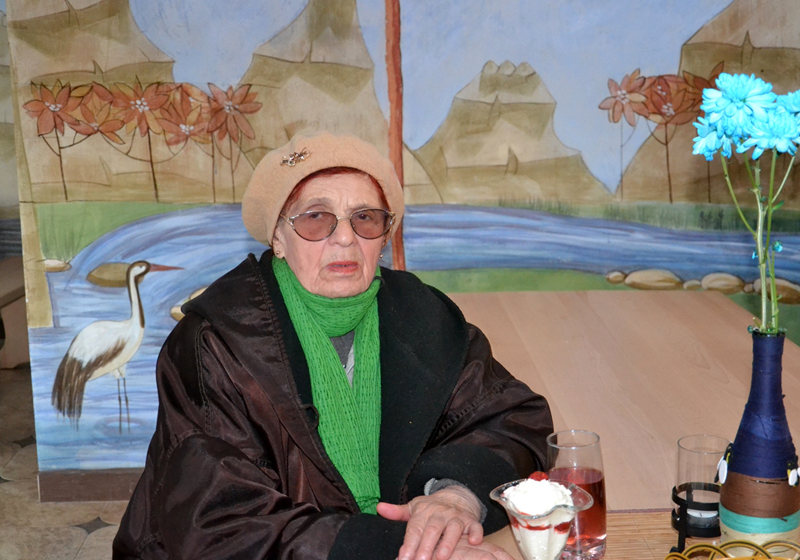 It is worth to mention the traditional action that takes place every year on Christmas Eve in the local Caritas – Holy Night for lone, homeless and poor. Volunteers distribute ads all over the town, with special attention to places where there is the greatest accumulation of homeless: near churches, trashes, on bus/train stations. Information about the charity dinner is announced through partner organizations and local media. Thank to this yearly tradition about 50-60 people gather in the cafeteria to taste the delicious dumplings and kutia (sweet grain pudding).
"Caritas is a place where we can see God in the eyes of the needy. It is impossible to stay indifferent towards those who need our support most of all. After talking with people in need you realize that you can live only when you help. That's why we seek help and resources from everywhere to pay attention of the local community to the needs of these people" – Fr. Igor Kozankevych, director of local Caritas says.
As by now Caritas Drohobych unites more than 25 employees and several dozens of volunteers. Its ongoing projects and initiatives include:
•    Centre for young people with intellectual disabilities "The Amazing Hands".
•    Centre for children of labour migrants "Together – stronger".
•    Advisory centre for victims of trafficking and families of migrant workers.
•    International volunteer's centre.
•    Volunteer cell "Help other – Become a Friend".
•    The Nazareth rehabilitation centre for individuals with alcohol and drug dependency including HIV-positive.
•    The shelter for the homeless "Our House".
•    Senior's club "Living History";
•    "Diabetes Academy",
•    "School of Family Counselling".
•    Assistance for the disabled people.
•    Centre of humanitarian assistance.
•    Charity events and support of other needy people in crisis situations of life.