28.10.13,Volyn region
Every year nearly 10 thousand individuals are in need of palliative assistance in Volynska oblast. Regional hospitals lack special beds and full-fledged service on rendering palliative help that will take care of patients according to their place of dwelling. There are no well-equipped vehicles to reach patients or transport them to hospitals for inpatient treatment or medical examination. The majority of terminally-ill people of working age and seniors can't afford to hire a person to take care of them. That's why very often these people die at home from physical and psychological pains or alone.
Very often Caritas that operates in Novovolynsk get requests of terminally-ill patients relatives to provide information on facilities of palliative aid in oblast or to help with various supplies (diapers, disposable underpads, bed-linen, towels) and equipment (tilting beds, wheel-chairs, bedpans, crutches, walking aid) for palliative patients that face complicated condition of health and are under care of relatives at home. Having studied a necessity in mobile palliative assistance in the region, Caritas Volyn put as an objective to solve this hot-button issue by creating onsite hospice service.
It became possible by means of "Right for a decent life" project implementation of onsite palliative aid service for incurable patients in Novovolynsk. The project is financially supported by the International Renaissance Foundation in cooperation with Novovolynsk central city hospital. Professional team for rendering onsite palliative assistance will help incurably ill people according to their place of dwelling. The team involves a doctor, nurses, a social worker, a psychologist, a priest of the UGCC and a project manager. With help of this project s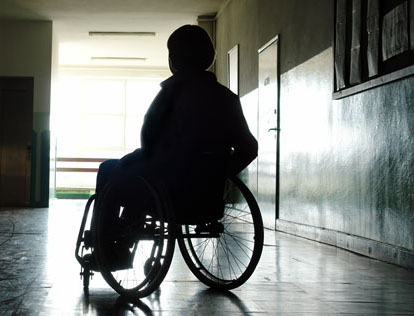 uch patients who live in Novovolynsk will get a possibility to receive decent medical treatment, nurse care, social, psychological and spiritual support in comfortable home atmosphere.
"The spread of incurable diseases – oncology pathologies, HIV/AIDS, some neurological ailments – gained a considerable momentum in the modern world. The society of the second half of ХХ century has a clear persuasion that death is loss of medicine that should be concealed. The ill individual shouldn't be told that he/she would die. As a rule, incurable patient were discharged from hospitals and afterwards they and their relatives have to rely on own powers. But individual in the period of dying, the same as during the whole life remains a personality!
That's why such people are in need of palliative aid – securing the maximal quality of life by means of prevention and relief of sufferings, and pastoral care. Rendering of palliative help is one of the highest manifestations of mercy to the neighbor and it shows the civilization development of the society. In-patient and mobile hospices (the latter cares of patients in their homes) provide such type of assistance. And from now we will serve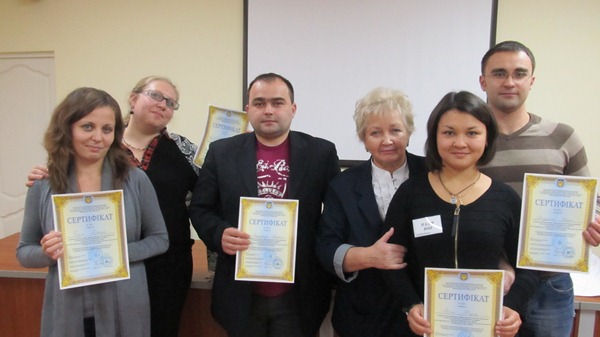 these individuals," retells Fr. Volodymyr Kmet, Director of Caritas Volyn.
For the last years more and more objective scientific data appears and it says: almost 75% of palliative patients want to end their lives at home. In order to secure qualified palliative aid to patients according to their place of dwelling professional brigades of experts (mobile hospice) are formed. They include a doctor, nurses, social worker, psychologists and spiritual father. Such multidisciplinary brigades operate in Lviv, Ivano-Frankivsk, Kyiv, Chortkiv (Ternopilska oblast), Vynogradiv (Zakarpatska oblast), Donetsk and Lugansk. Thanks to work inpatient and mobile hospices patients aren't left face-to-face with pain, sufferings and solitude; they live their last days without fear and sadness.
Employees of Caritas Volyn mobile hospice participated in training on thematic skills upgrade on basics of palliative aid for incurable patients. Training was organized on basis of educational and methodology center of Ivano-Frankivsk oblast center of palliative help. It gathered medical and social workers of Sevastopol, Alushta, Kharkiv and Vinnytsya.
The training program was grounded on the best world examples and included all aspects of rendering aid to incurable individuals. In the framework of the event doctors of local hospice delivered lectures and held practical lessons in hospice. At the end of educational process all participants were admitted as members of Ukrainian palliative work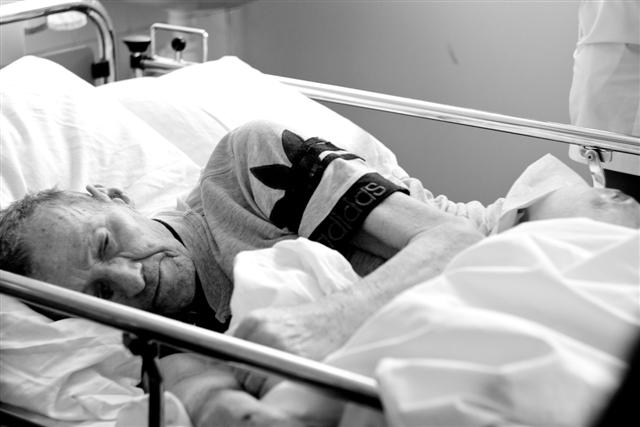 ers and received certificates of the standard pattern.
It is said in local Caritas that by means of "Right for a decent life" project implementation, it will be possible to render medical, social, psychological and spiritual assistance to patients and their relatives at home. Patients will be able to stay as long as it is possible in home conditions they got used to; the number of incident patients in hospitals will decrease. Team of mobile hospice will directly take care of ill individuals, provide them with pieces of advice and their experience in therapy of pain and psychological and social follow-up. Implementation of volunteering movement and groups of self-care for relatives is a significant factor in development of palliative assistance in Novovolynsk.