29.05.2014, Ukraine-Czech Republic
Some days ago a pleasant event took place in Novovolynsk central city hospital. Within "Assistance to victims on Maidan during street clashes in Ukraine" project which is financed by Caritas of Czech Republic in Olomouts city, purchasing of medical equipment is foreseen. Representatives of Czech Caritas and director of Caritas Volyn Fr. Volodymyr Kmet visited hospital in order to deliver new equipment, its list was previously agreed with medical establishment.
The cost of equipment amounts to 150 thousand UAH: these are two electrocardiographs, oxygen concentrate, equipment for resuscitation, urology and gynecology departments of functional diagnostics. Technical passports were officially handed over to the head doctor by Consulate General of Czech Republic in Lviv.
Rostyslav Stroybus, coordinator of humanitarian aid in Caritas Archieparchy of Olomouts city (Czech Republic), informed that by means of cooperation with Caritas Volyn – young, but very active organization, money was directed to Novovolynsk central city hospital.
Activity of Caritas Volyn that has been working since 2010 is targeted at:
•    direct rendering of humanitarian aid to needful individuals
•    functioning of social centers for children
•    forming of charitable refectory
•    organization of charity initiatives: "St. Nicolas comes to you", "Christmas Candle", "Help a Neighbor" etc.
Head doctor of Novovolynsk central city hospital Victor Moroz thanked guests from Czech Republic and Fr. Volodymyr Kmet for significant help to city hospital that will considerably facilitate patients' treatment. Deputy City Head Andriy Storonskyi bestowed memorable gifts, books and booklets about Novovolynsk, for guests to have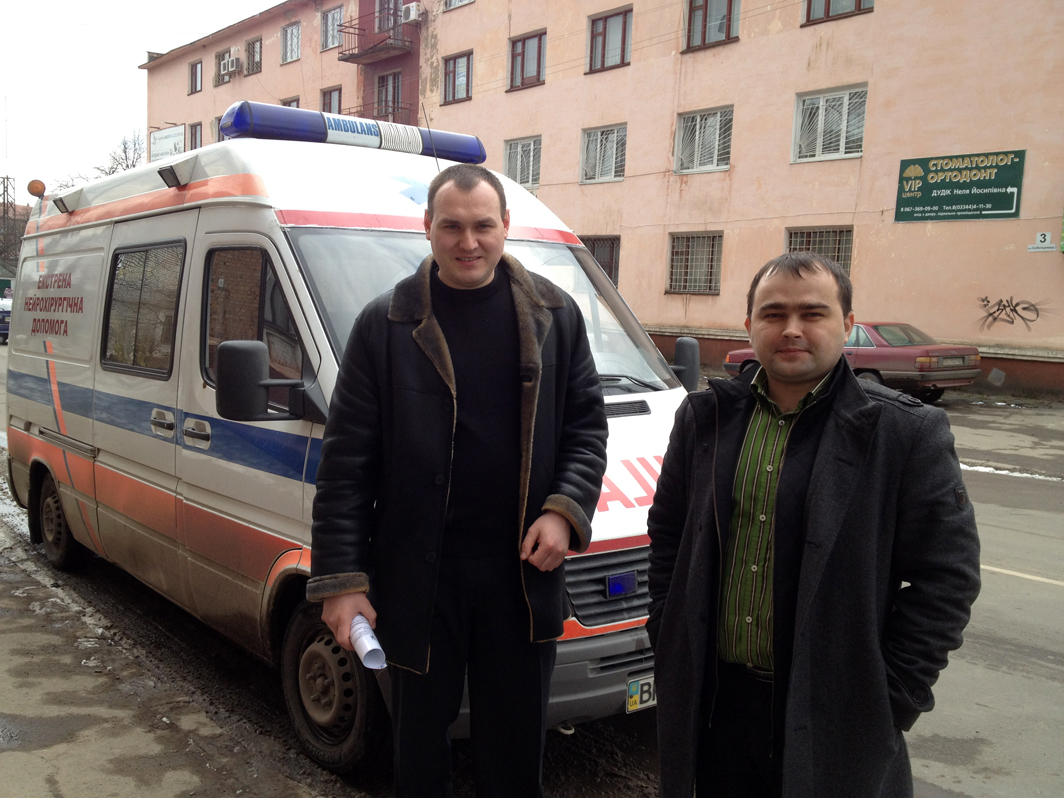 a good souvenir about the city.
At the same day a meeting of Czech gusts with Caritas Volyn workers took place in the office of organization. Director of foundation, coordinators of social projects and psychologist spoke about aim and main objectives of current projects in local Caritas. Moreover, there was also a discussion about cooperation with state social services, challenges and difficulties in work, prospects and further development of charitable foundation activity.
In his turn, director of Caritas in Olomouts presented a system of activity and cooperation of Czech charitable foundation with civic and state sectors, also showed a mediating role of charitable organizations between the government and human factor. Czech colleagues confirmed their willing to collaborate and jointly implement service to needful neighbors. At the end of the meeting Caritas Volyn employees made presents to the guests in national style and works that were created by children, clients of social center.