10.03.2014, Ivano-Frankivsk
It is said that trouble comes when you the least expect it. On 30th of December 2012, misfortune found family of Vira Kurudz from Vytvytsia Village (Dolynskiy region, Ivano-Frankivska oblast). All at once the whole house, all clothes, furniture and other important things were burnt away. Fire began with a short circuit in outbuilding, and then flame moved to the housetop and in 10 minutes almost nothing was left from the house. As a consequence of this in the middle of winter Kurudz family was left on the street in a literal sense of this phrase.
Family with children dwelled in their parents' apartment. By own efforts they tried to renovate the burnt-out house, were looking for people who were ready to understand human trouble and lend a helping hand in challenging moments. When Caritas Ivano-Frankivsk of the UGCC found out about the misfortune of this family from local parish priest of the Ukrainian Greek-Catholic Church, it (Caritas) began to look for philanthropists who will be able to assist Kurudz family. During visit of victims Caritas stuff analyzed essential needs of the family and together defined that arrangement of two rooms and the kitchen is a paramount objective, because it is important to create basic conditions for dwelling.
In may 2013 with financial support of "People in need" foundation (director – Mr. Vinfred Horhen) local Caritas started to implement program of social assistance to family of Vira Kurudz. In particular, building materials for the major repair of 2 rooms, kitchen and a bathtub for the rest-room were purchased for the project money. The general sum amounted to UAH 15027,62.
"I sincerely want to thank Caritas employees who supported my family in this difficult time, by rendering aid in form of food products, hygiene means, bedlinen, warm clothes and shoes. And what is the m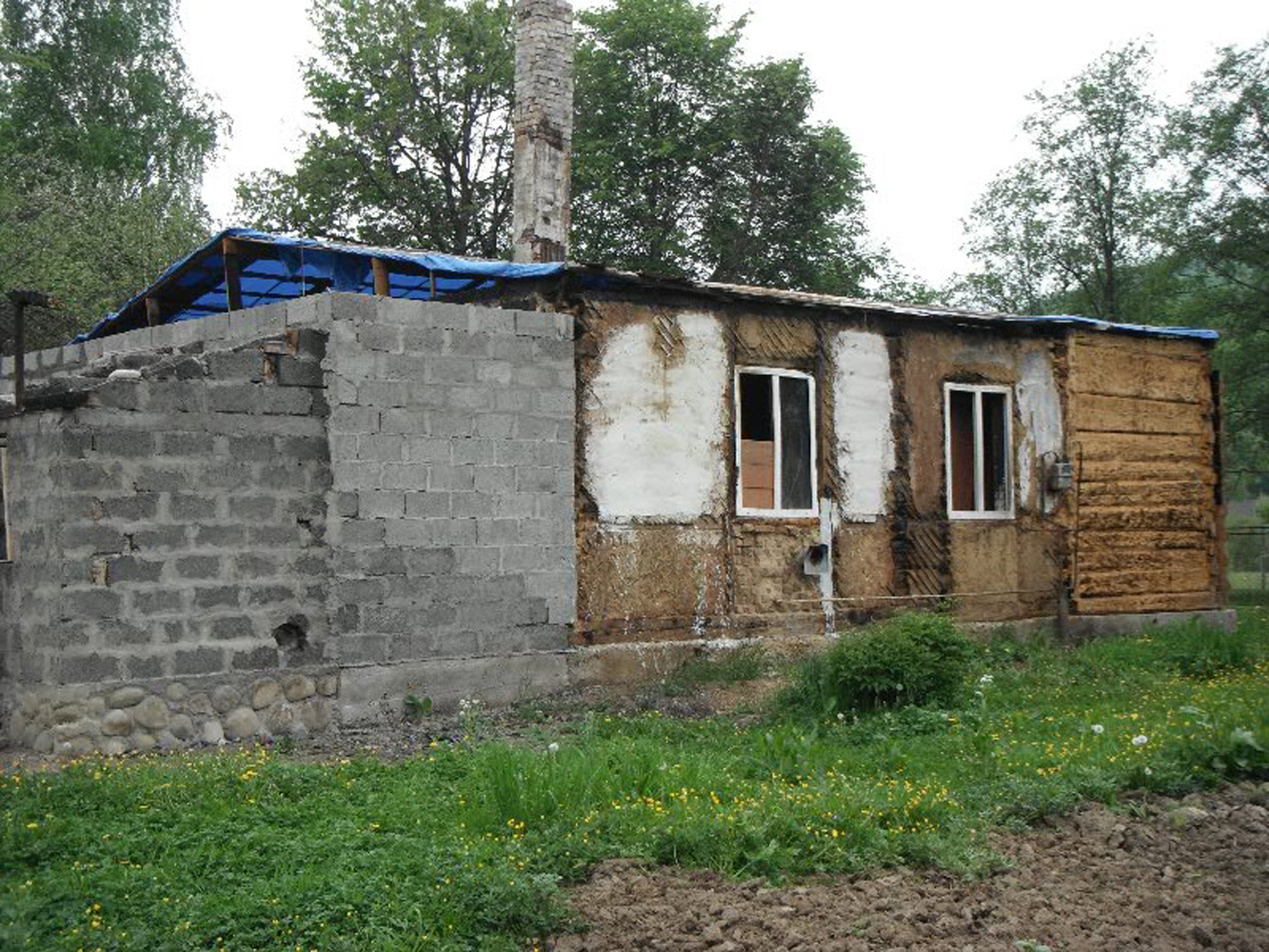 ost important – helped to rehabilitate my house! People say that there is no another person's trouble. And in this misfortune I faced, I felt that there are people close to me who are understanding and ready to help," Mrs. Vira retells.
Caritas Ivano-Frankivsk of the UGCC was founded in 1992 with activity of charitable refectory and point of humanitarian aid distribution. Nowadays Caritas Ivano-Frankivsk implements the following projects:
•    Charitable refectory
•    Come care for lonely severely ill seniors
•    Training on nursing process and care of ill individuals for relatives, foster parents and caregivers
•    Support to large families, children and youth in complicated living circumstances
•    Care of youth with mental deficiencies
•    Work with labour migrants' children
•    Prevention of human trafficking and assistance to human trafficking victims
•    Assistance in cases of emergency
•    Rendering of humanitarian aid
•    Range of charity initiatives etc
On behalf of Vira Kurudz family and Caritas Ivano-Frankivsk of the UGCC we express hearty gratitude to "People in need" foundation and "Rector-sho" foundation of Trier (Germany) for financial support provided.
"When a person suddenly loses all his/her property, literally for 10 minutes and it is really terrible. I am grateful to everyone who has a kind heart, understanding and sympathy to the misfortune of others. Let God award you and your relatives for sincere help!" Mrs. Vira says with tears in her eyes.