28.06.13, Lviv region
On June 25 Caritas of Sambir-Drohobych Diocese of the UGCC held opening and blessing of newly-made building. Friends, benefactors, representatives of local authorities, workers of social services and partner organizations participated in celebration. Among important guests were Apostolic Nuncio in Ukraine and Bishop Bohdan (Dziurakh).
"2013 is announced as Year of Social Service in the Ukrainian Greek and Catholic Church. Caritas in Drohobych is well-known for its numerous successful social projects. It can't be argued that this is great experience, initiative, dedication, responsibility and joy in service to needful Ukrainians. This regional Caritas organization will soon turn 20 years old and current celebration of the newly-constructed building opening can be considered as its another achievement that will provide opportunities to enlarge and improve its work," Anatoliy Kozak, Secretary General of Caritas Ukraine, pointed put.
The program of opening celebration and blessing of newly-constructed Caritas building included Holy Liturgy,  meeting of the guests, blessing of the building with opening remarks based on Gospel of His Beatitude Sviatoslav. Moreover, there was a special prayer for the ill and anointing them with oil. Because service to victimized, ill and poverty-stricken individuals became a reason for work of Caritas in Drohobych for almost 20 years.
Afterwards, Bishop Yaroslav Pryriz awarded social service employees with diplomas. Mayor gave a speech on the behalf of city authorities and expressed his gratitude to team of local Caritas.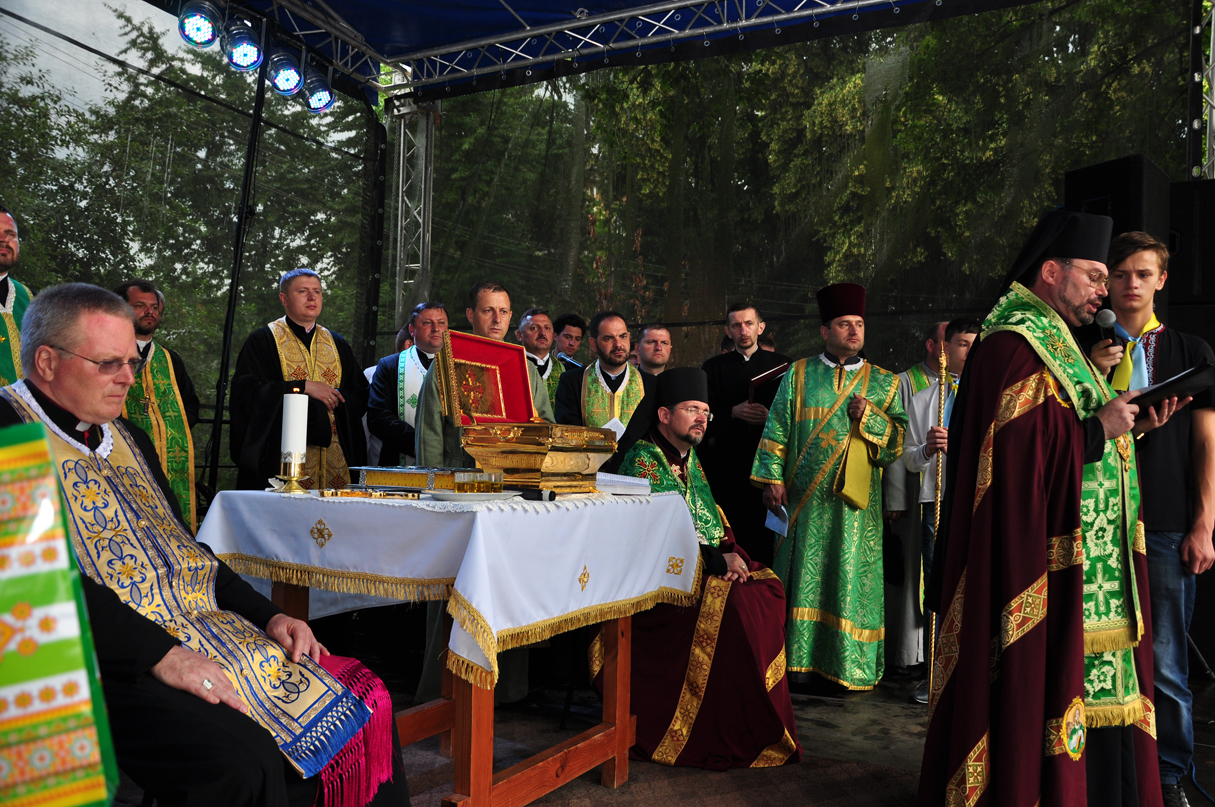 All attendees were able to get acquainted with activities of Caritas of Sambir-Drohobych Diocese of the UGCC in practice and in the process of discussion. They saw presentation of social projects in diocese.
Official buffet and festive concert with participation of Caritas clients and workers, and also professional musicians were organized at the end of celebration.
Background information:
Caritas of Sambir-Drohobych Diocese of the UGCC was founded in 1994. It is one of the first regional organizations initiated in Ukraine and it was a branch of Caritas Lviv at that time. Since 2002 Caritas in Drohobych became independent structure. Its first director was Fr. Mykhaylo Oleksyak, his successor in 2002 turned to be Fr. Igor Kozankevych who currently occupies this position.
Firstly, office of Caritas of Sambir-Drohobych Diocese was situated in Truskavets city. In 2003 it was relocated to Drohobych where it exists till now. There are 5 local offices in Boryslav, Skole, Staryi Sambir, Mostysk and Voloshcha.
At the moment Caritas in Drohobych unites over 25 employees and several dozens of volunteers.
Acting projects and initiatives:
•    Center for youth with deficiency of mental development "The Amazing Hands";
•    Center of labor migrants' children "Stronger together";
•    Consultative center for human trafficking victims and advice center for labor migrants' families;
•    International Volunteering Center;
•    Volunteer center 'Help somebody else – become a friend';
•    "Nazareth" rehabilitation center for alcohol and drug addicted, including HIV-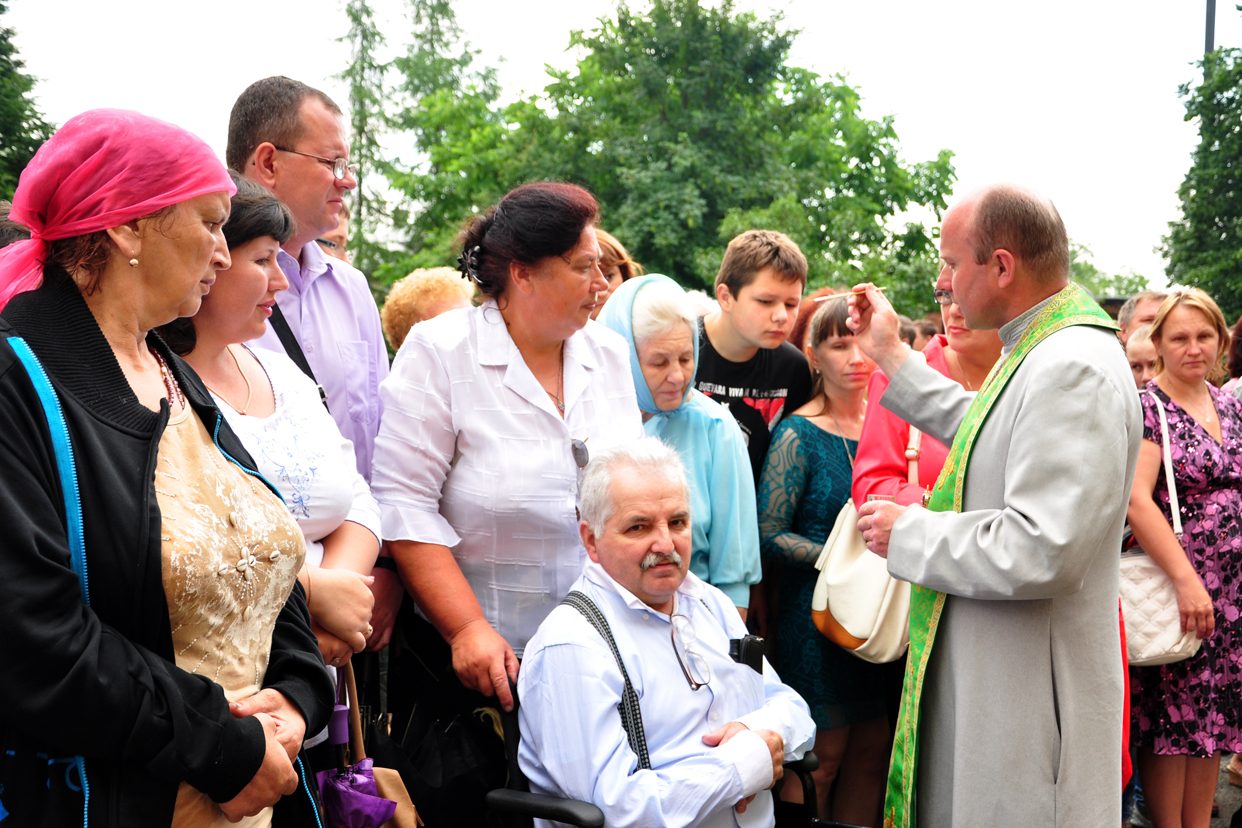 positive individuals;
•    "Our house" ('Nasha hata') community of mutual assistance for homeless people;
•    "Living history" club for seniors; "School for diabetics"; "School of family counselor";
•    providing aid to disabled individuals;
•    center of humanitarian support;
•    charitable initiatives and assistance to other needful individuals who found themselves in crisis life conditions.