02.09.13, Ukriaine
We have great news. Recently, winners of "Transfiguration by God's love" all-Ukrainian exhibition-contest for convicts were appointed. Moreover, money was provided for installation of water filters in 9 wards for minors and 1 ward for women who became mothers in Kyiv pretrial detention facility.
One of the Caritas Ukraine spheres of work for many years is visiting of needful individuals in pretrial detention facilities and contribution to making their lives better after term of punishment is over. According to the State Penitentiary Service of Ukraine, as of June 1, 2013 there are 138 168 people in 182 establishments that belong to the sphere of its administration. Among them: 24 853 people in 26 acting pretrial detention centers and 6 establishments of punishment execution with function of detention facilities; 112 176 individuals in 141 bodies of penal system.
Perhaps no surprise that convicts in places of confinement in Ukraine face low level of dwelling conditions, nonobservance of sanitary regulations, and malnutrition. There are also many individuals with tuberculosis and HIV-positive patients. Ukrainian pandemia of these diseases has the largest scale in the world.
In such circumstances Caritas Ukraine directs its work at social assistance programs for people in prisons. They get psychological and material help by Caritas employees, also spiritual support from priests. Activities in this sphere of regional Caritas organizations, predominantly Caritas Donetsk, Caritas Kyiv, and Caritas of Sambir-Drohobych Diocese of the UGCC – are being implemented on a regular basis for many years. Cari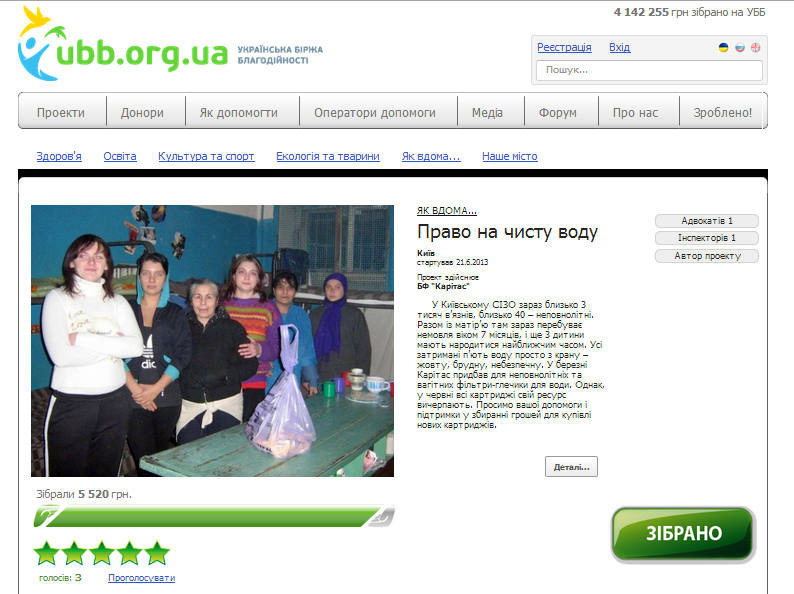 tas workers take care of hundreds of detained individuals in Ukraine annually.
The 22d of August was a rather important date for us and our clients: Caritas fundraising campaign came to an end. It was aimed to collect money for buying water filters in 9 wards for minors and one ward for women who became mothers in Kyiv pretrial detention facility. The Ukrainian Philanthropic Marketplace became a partner of the campaign. It is an on-line platform for quick and simple transfer of money for charity projects without extra charge and unnecessary procedures. Benefactor who was the last to donate in the project gave almost 60% of required money and decided to remain anonymous.
Lately, competitional appraisement of prisoners' artistic works in the frames of "Transfiguration by God's love" all-Ukrainian exhibition-contest was held with important publicity and presentability. The project was organized by Caritas Kyiv, Patriarchal Curia of the Ukrainian Greek-Catholic Church, State Penitentiary Service of Ukraine, Foundation of Andriy Sheptytsky, Ukrainian National Union of Painters and Ivana Gonchara Museum.
Panel of judges involved well-known fine art experts, theologians, former convicts, civic society leaders and children. Namely they have chosen the best and brightest. You can find the contest winners here. Exposition counts nearly 180 creative pieces made by convicts from all oblasts of Ukraine. It was devoted to the 1025th Kievan Rus Anniversary and was held under the patronage of Sviatoslav Shevchuk, Major Archbishop of the Ukrainian Greek Catholic Church. It was finished on August 26.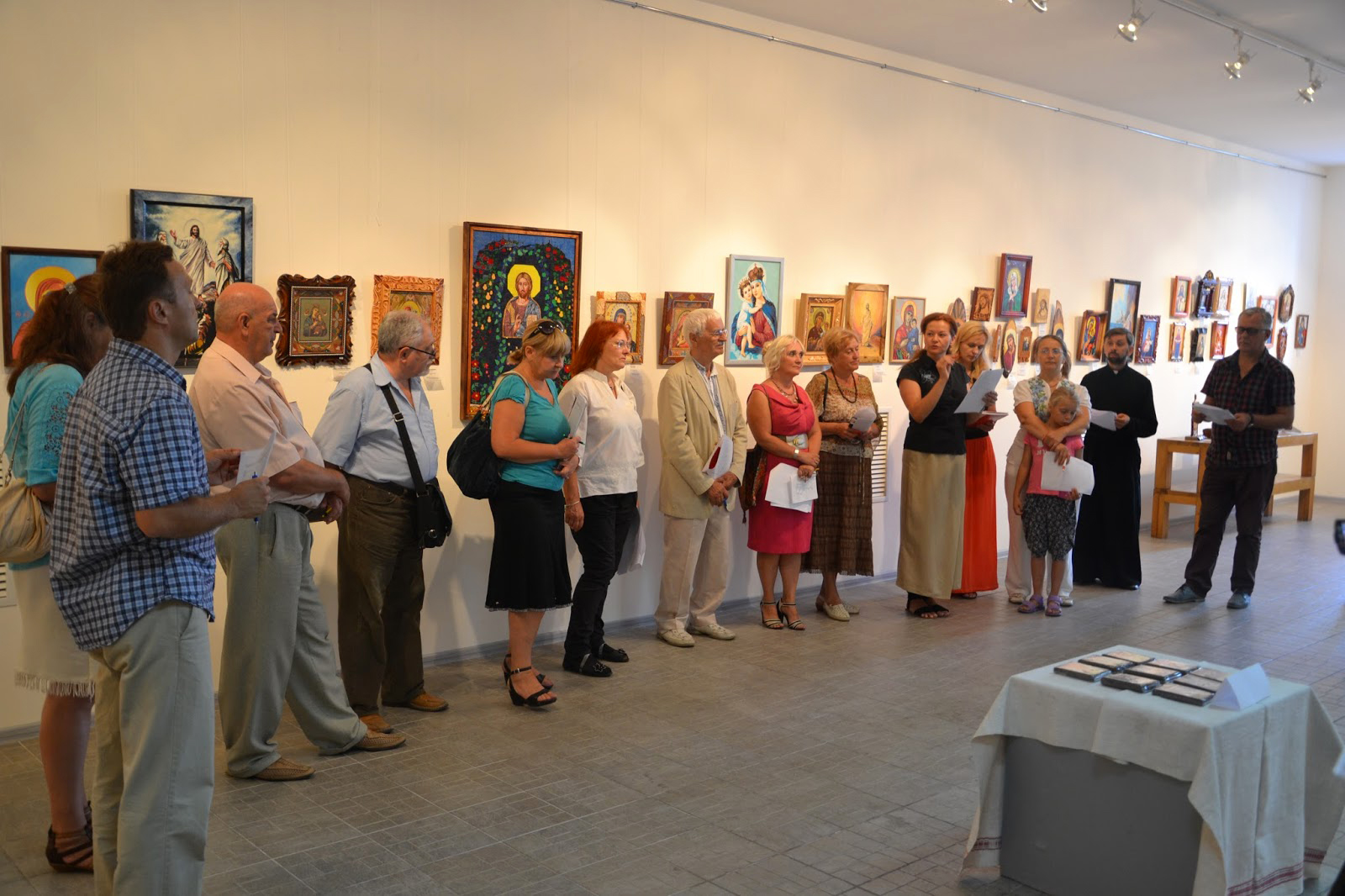 Caritas Ukraine expresses gratitude and calls for further cooperation in service to the convicts. Assistance provided to the people kept in prison by Caritas employees can be divided into:
•    material – humanitarian aid, medical supplies, clothing, articles of general consumption;
•    psychological – consultation by psychologist;
•    spiritual – confession, clerical talks, prayer;
•    legal – preparation of national identity card, help in execution of documents;
•    social – consultations and advice on social integration, establishing ties and relationships with relatives and the closest people.
Furthermore, in the course of work in detention facilities varied events are being organized, in particular – recollections, concerts, creative classes, sport competitions etc. They are targeted to activate unique personal skills of pris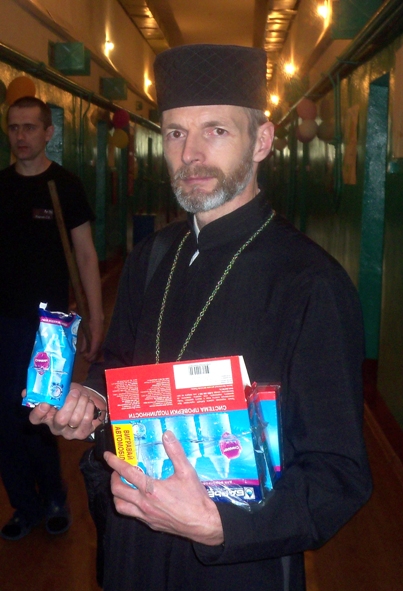 oners. Offices of Caritas in Ukraine render material, spiritual and psychological assistance to imprisoned women and their children. The work on providing aid to convicts seizes people who left places of detention.
Everybody has his/her attitude, own possibilities and willing to transform life and society in our country for better. We believe that together we can attain this goal!
You can find more detailed information on Caritas Ukraine service to convicts here.
Read more about the Patriarchal Curia of the Ukrainian Greek-Catholic Church here.