04.03.2016, Ukraine
In late February at the invitation of Caritas Ukraine Archbishop Claudio Gugerotti visited Caritas in Dnipropetrovsk, Kramatorsk, Slovyansk and Kharkiv. During the armed conflict, which for two years continues in our country, it was the first such visit of a representative of the Pope in Ukraine.
The purpose of the visit was to meet people who find themselves in difficult circumstances, were forced to leave their homes and start living in new settings. On behalf of Pope Francis, Apostolic Nuncio went to people in suffering, to bring them words of encouragement and a sense of the world that has not forgotten them and does a lot in order to provide them with a decent life.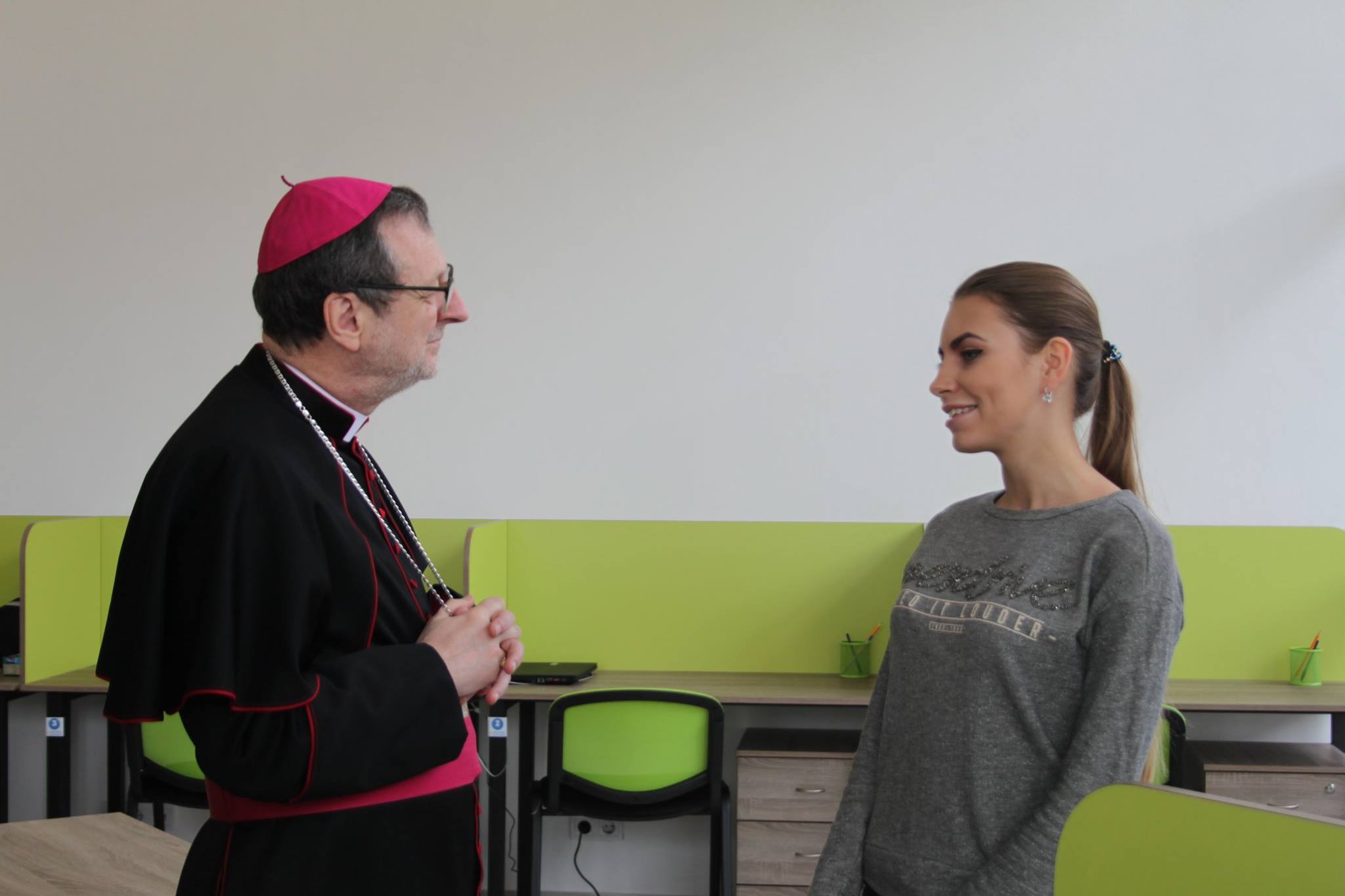 During his trip, Archbishop Claudio Gugerotti acquainted with the life of people overcoming the effects of forced fleeing their homes. He saw a lot of projects implemented in the region by Caritas. In particular, he had talks with children and their parents in 'Child Friendly Space' in Dnipropetrovsk and Slovyansk; with people starting a new business or work in Kharkiv with a help of Caritas; with youth who makes creative spaces in Kramatorsk. Also, he saw other possibilities created by Caritas Ukraine for internally displaced persons and other categories of people in need. In Kharkiv, Archbishop visited a mobile camp for IDPs, where people have the opportunity to stay for some time, but to establish a settled life in these conditions is very difficult.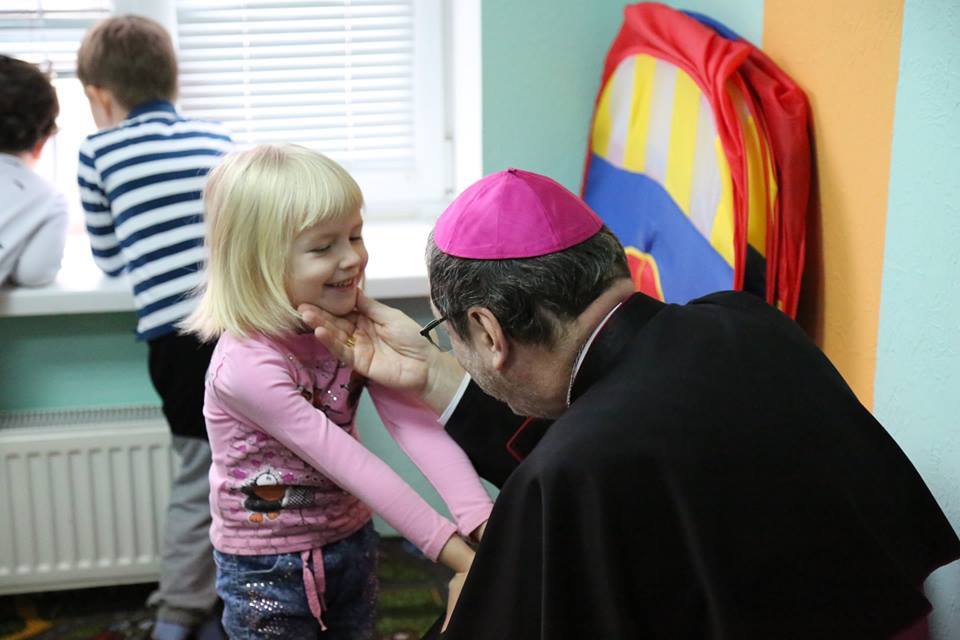 Apostolic Nuncio was extremely impressed by the present living conditions of many families who fled the armed conflict. Their rooms are not furnished enough, often one small space crammed with several generations of the family, and children sleep on chairs; hygienic conditions are very poor. One of the biggest problems for these families is that parents cannot find work to provide a decent life for their families.
During his next trip to Rome Apostolic Nuncio communicate to Pope Francis everything he have seen, all the stories of people he heard, as well as needs and opportunities he felt.