03.07.2014, Volyn
Caritas Volyn was founded at the beginning of 2010 with the initiative of 2 concerned individuals who couldn't stay indifferent to human misfortune. Nowadays it is an organization that renders annual assistance to hundreds of needful people, unites in its work over 35 employees, has good cooperation with local authorities and international donors, and is full of numerous plans for the future.
We asked Victoria Skrynnikova, coordinator of work with children and youth, to speak more about work of Caritas Volyn, its plans, problems and challenges.
1)    How long Caritas Volyn has been operating and what is the story of its origin?
Caritas Volyn has started its activity in February 2010 with blessings of archbishop of Lutsk exarchate Yosafat Govera and with the initiative of Fr. Volodymyr Kmet, priest of the Ukrainian Greek and Catholic Church. It happened as a matter of course, as an answer to the great number of disadvantaged and needful people who surround each of us. It is impossible to be a Christian and stay indifferent to problems of individuals in crisis.
2)    What has changed since that time? What are your achievements?
For four years of our work we have distributed nearly 100 tones of humanitarian aid that is repeatedly delivered to more than 20 different organizations. 18 healthcare establishments of Volynska and Rivnenska oblast have received required medicines to render chargeless medical assistance to population. All in all, there were distributed 9 types of healthcare products for the value of 1 million UAH.
Dozens or even hundreds of needful children and their families got support, psychological, pedagogical, social and material assistance. A range of charity initiatives were organized, it helped not only to draw attention to our work, but to support and respect it.
3)    Please, tell us more about your initiatives: what are the target audiences, who joins them and what are the results?
In the course of three years there is a "St. Nicolas comes to you" initiative that is targeted at collection of presents for children from crisis families (more than 300 kids in complicated life situations received gift sets).
Easter charity initiative "Help the neighbor" has been operating for three years in city supermarkets. Objective: to make additional purchase and help needful families with children, who found themselves in complicated life circumstances, disabled persons and children-orphans. As the result of the initiative nearly 30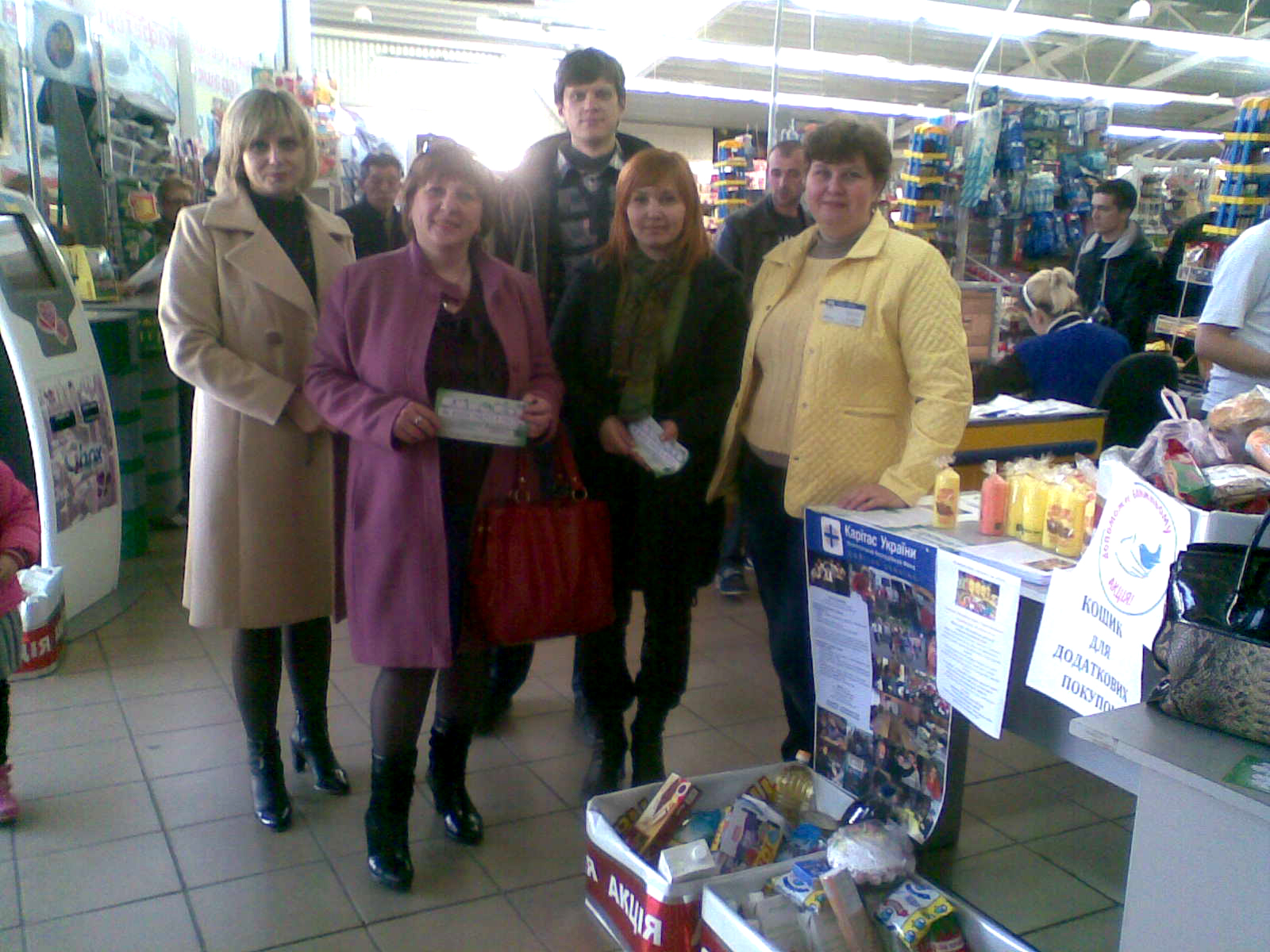 0 families received food products and household cleaning goods.
"Write a letter to St. Nicolas" initiative has been implemented for two years, every year 90-100 needful kids take part in it. Children who wrote the most interesting letters to St. Nicolas got presents from the foundation.
"Christmas Candle" all-Ukrainian charitable initiative has been operating for 4 years. It lays in distribution of specially created candles. For the time of its implementation we sold 15 000 candles. Collected money was directed at assistance to socially vulnerable children, for their medical treatment and recreation.
One more initiative I would like to mention is organization of summer Christian camps on Svitiaz Lake. For three years we managed to recreate nearly 250 kids aged 6 to 16 years.
4)    How many employees and volunteers are there in Caritas Volyn organization?
As of May 2014 there are 13 full timers, 8 volunteers for grown-up individuals and 15 volunteers for senior school pupils.
5)    Where do you get financial support for Caritas Volyn activity and what percentage of these funds is provided by Ukrainians, not foreign donors?
Our first project "Social and psychological support of labour migrants' children" had lasted from September 2010 till August 2013 and was financed by Caritas Switzerland. The project was aimed at decrease of negative processes of labour migration, especially among children and youth. Three-year project seized over 200 children at the age of 5 to 18 years.
At the moment there is an acting project called "Social and psychological support for children and youth with problems and difficulties in education and socialization", target group involved 50 persons in half a year. Caritas Vienna provides financial support to the project.
In the course of 2012-2014 there is another project in the process of implementation – "Organization of activity of 'Dovira' Center for totalitarian regimes victims". Why is it operating? Our objective is to achieve public recognition for people who went through National Socialism and Stalinism, acknowledgement of their dramatic destinies; it is important for them to receive social support a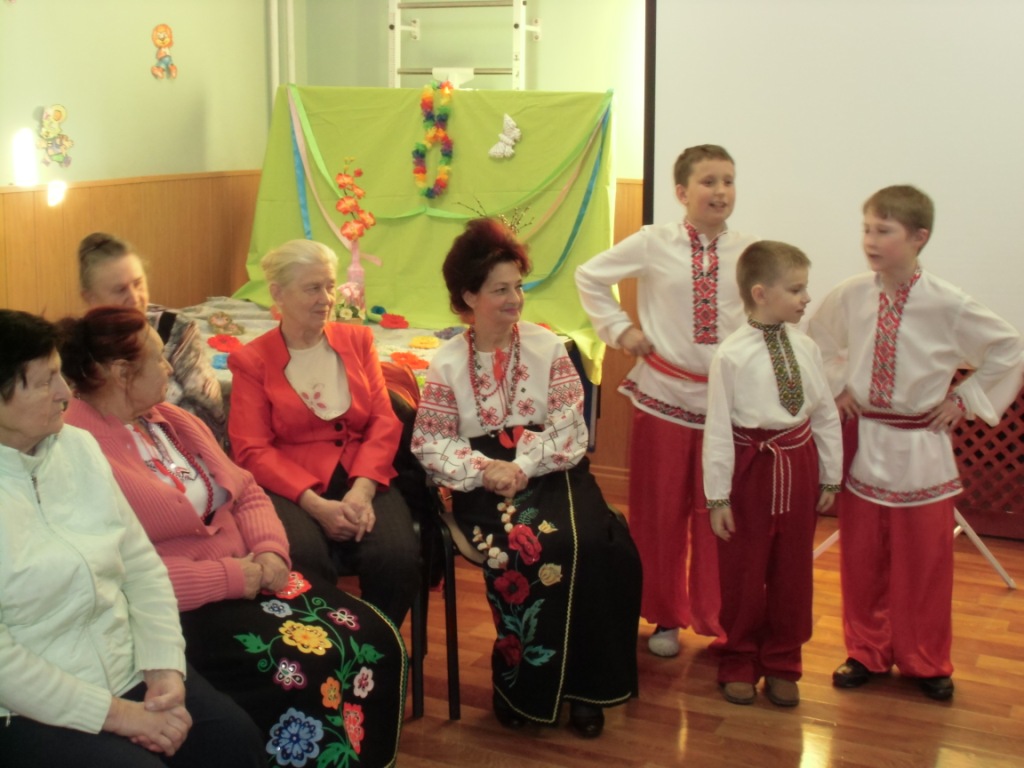 nd they need encouragement for getting involved in society life. 80 persons are participants of this project; in general there are men and women, aged 67 to 93 years, of different nationalities and religious confessions. This project is financed by Foundation "Remembrance, Responsibility and Future" – EVZ (Berlin, Germany).
We also realize project "Right for a decent life" that foresees implementation of mobile palliative care to incurably-ill patients in Novovolynsk city. This project is aimed at psychological, social, healthcare and spiritual assistance to seriously- and terminally-ill individuals. Target group includes 20 persons. International Renaissance Foundation that operates for financial means of American government provides money resources for the project.
At the moment we have two new and very important projects: assistance to Maidan victims during street clashes and help to internally displaced persons (refugees) from Crimea. There are over 100 individuals in the target group of these projects. These activities are financed by Canada and the USA.
Therefore, we can say that Ukrainians provide pitiful funds for our work, and mostly via charity initiatives and campaigns, but not long-term programs. To my mind, it is related to the economic background and poverty of our population, low level of philanthropy culture and mistrust to doing good as it is.
6)    Victoria, what dreams does Caritas Volyn have and how are you moving towards them? What are the most wanted achievements for the near future?
The greatest dream is to have own administrative building and to build a social center nearby where we can work on our current projects and new promising ones, notably there are activities with d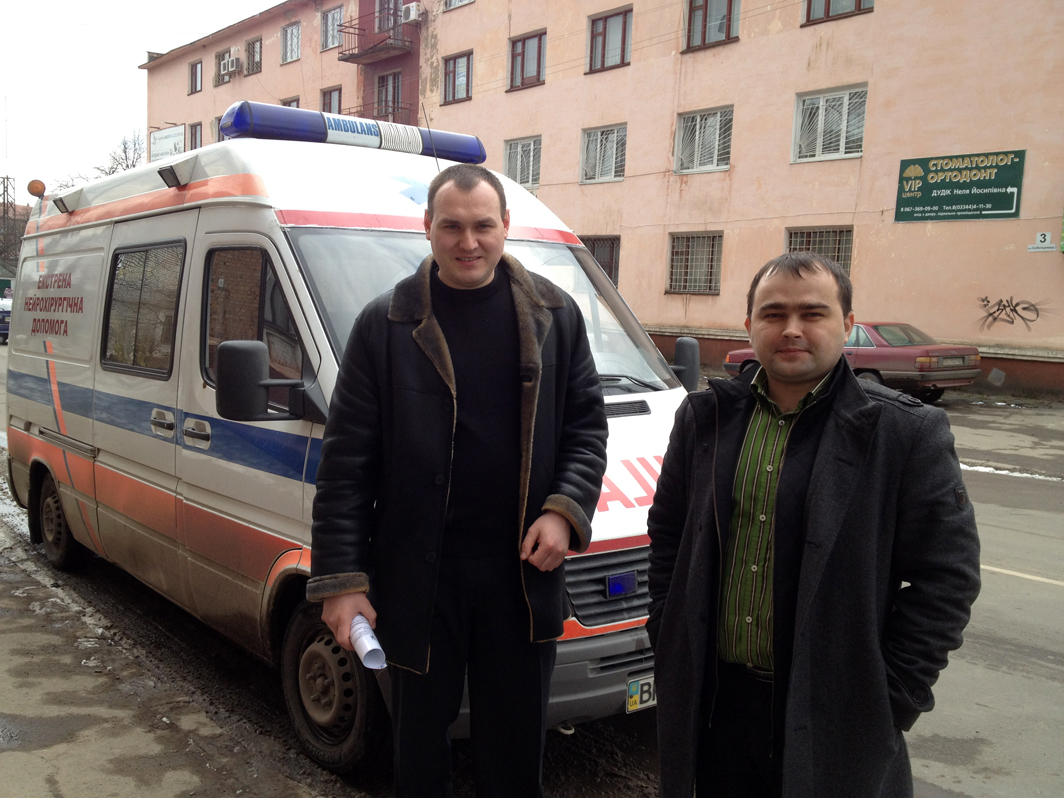 isabled individuals and adults, victims and refugees (or internally displaced persons).
Another dream is to conduct full reconstruction of an old school in Zhovtneve village (near Novovolynsk) that we took for a long term lease to organize a rehabilitation center and 10 hospice rooms.
Furthermore, we, obviously, want to increase level of trust and enhance our reputation in the region so that we could give authorities our proposals on rendering various social services and jointly implement them. At the moment government and charity organizations are separate, though benefactors perform duties of the state.