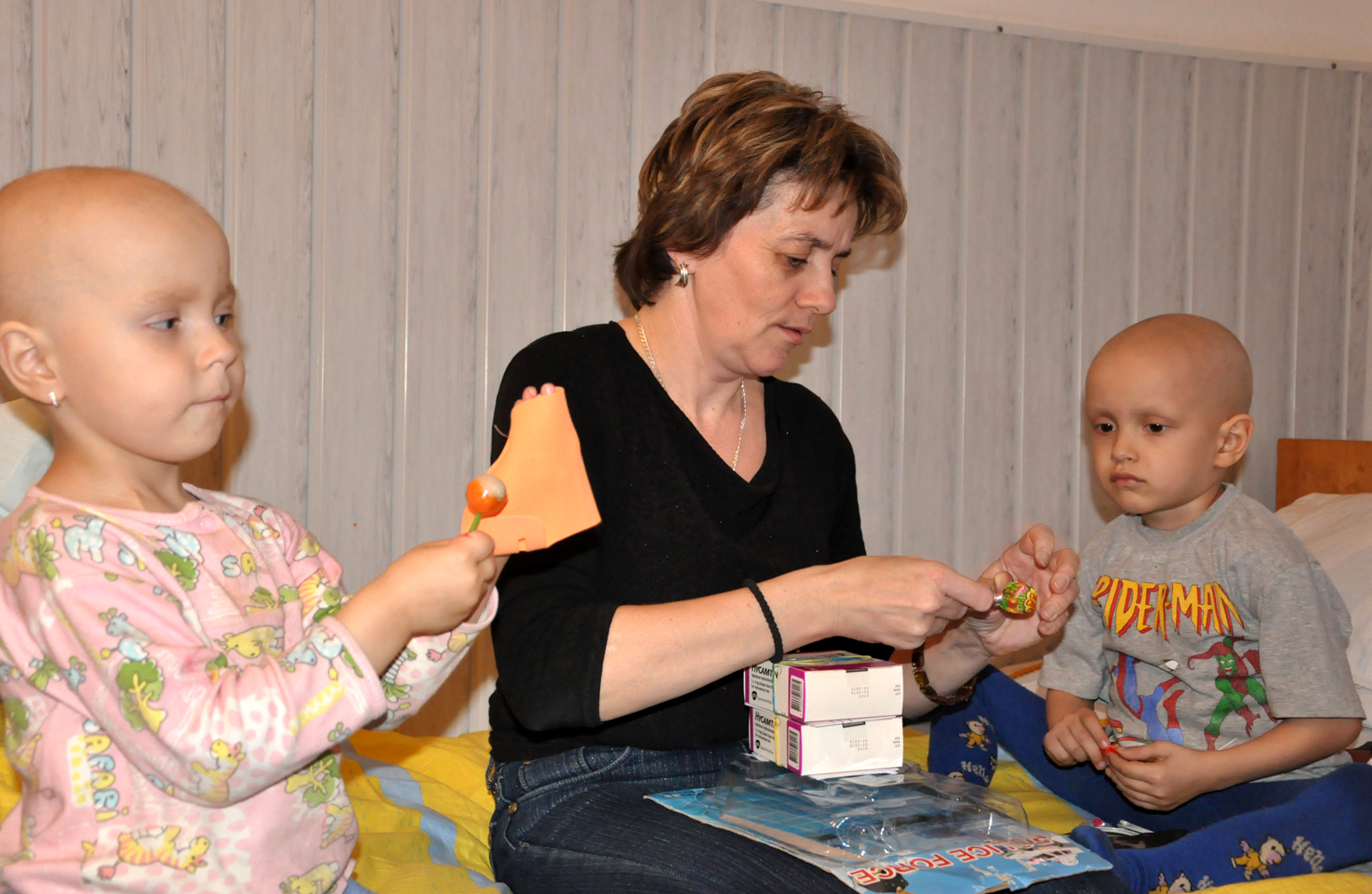 24.02.2014, Ukraine
Government adopted State budget of Ukraine for 2014. The sum for treatment of children who are oncology patients is 50 mln. hryvnyas that is 367 times lower that for maintenance of law enforcement services. It is four times lower than last year and medical practitioners have no doubt that this sum of money is only 25% from actual need and it is not enough even for basic pharmaceuticals for chemotherapy, without taking in consideration expensive healthcare products. Project of State budget for 2014 expects 298 mln. UAH for treatment of adults who are oncology patients instead of 1,7 billion UAH which is a required minimum of money.
If we take this year budgetary expenses for treatment of Ukrainian children who are oncology patients as a value standard, compared with lives of severely ill kids for the acting authorities:
•    militia outvalue for 367 times;
•    all law enforcement bodies outvalue for 500 times;
•    needs of President administration outvalue for 25 times;
•    convalescence of deputies in health retreats outvalue for 1,6 times;
•    air travels for high officials outvalue for 23,7 times.
Since October 2011 Caritas Ukraine has been implementing project on rendering medical assistance to children who have oncology diseases. Ukrainian Catholic Church in Australia is donor of the project. As of 12.02.2014 the budget of this project amounts to over 2,369 mln. hryvnyas. With these funds it became possible to assist 50 families who have minors with oncology diseases and were in need of buying healthcare products.
After required documents are collected, meetings with doctors and parents of ill children are organized, project manager defines needs of each patient, agrees possibility of assistance from Caritas Ukraine side. Donors of Caritas Ukraine require that there is no financial assistance provided for operating procedures or treatment abroad; also transfer of money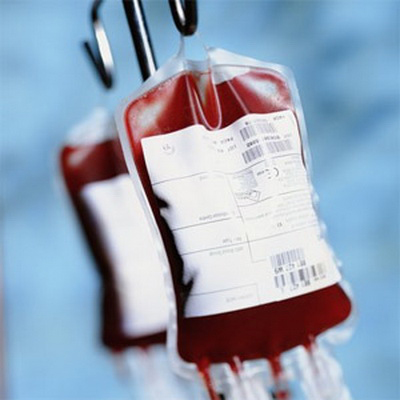 for private accounts of patients can't be done; it is only possible to pay a bill for purchasing pharmaceuticals.
"Any patient in Ukraine receives chargeless chemotherapy, regardless the fact that Ministry of Healthcare spends hundreds millions hryvnyas for medications for cancer patients. Everyone buys medical products. We found out that purchased medications by Ministry of Healthcare were re-sold in hospital pharmacies," declares Dmytro Sherembey, Chairman of the Ukrainian Community Advisory Board UCAB. Therefore, by any possible efforts thousand families in Ukraine with children who are oncology patients find money to survive.
Annually in Ukraine nearly 1000 children aged 18 years (among adults this number amounts to 160 000 individuals) face cancer. Among them almost 46% of youngsters suffer from blood diseases (lymphoma, leukemia, histiocytosis), other 54% children have tumours of nervous system, bones, soft tissues, peripheral nervous system, eyes, kidneys etc.
According to the World Health Organization by the end of 2013 there is a fast moving growth of oncology diseases in the world. In 2012: over 14 mln. cases of cancer were revealed, 8mln. deaths cases related to oncology were registered. By the year 2030 mortality from cancer will increase to 45% in comparison with rate of 2007, WHO experts say.
Every hour 10 people die from cancer. Ukraine is among first ten countries on cancer morbidity, oncology diseases take the second place after cardiovascular diseases as a cause of death. 70% of children w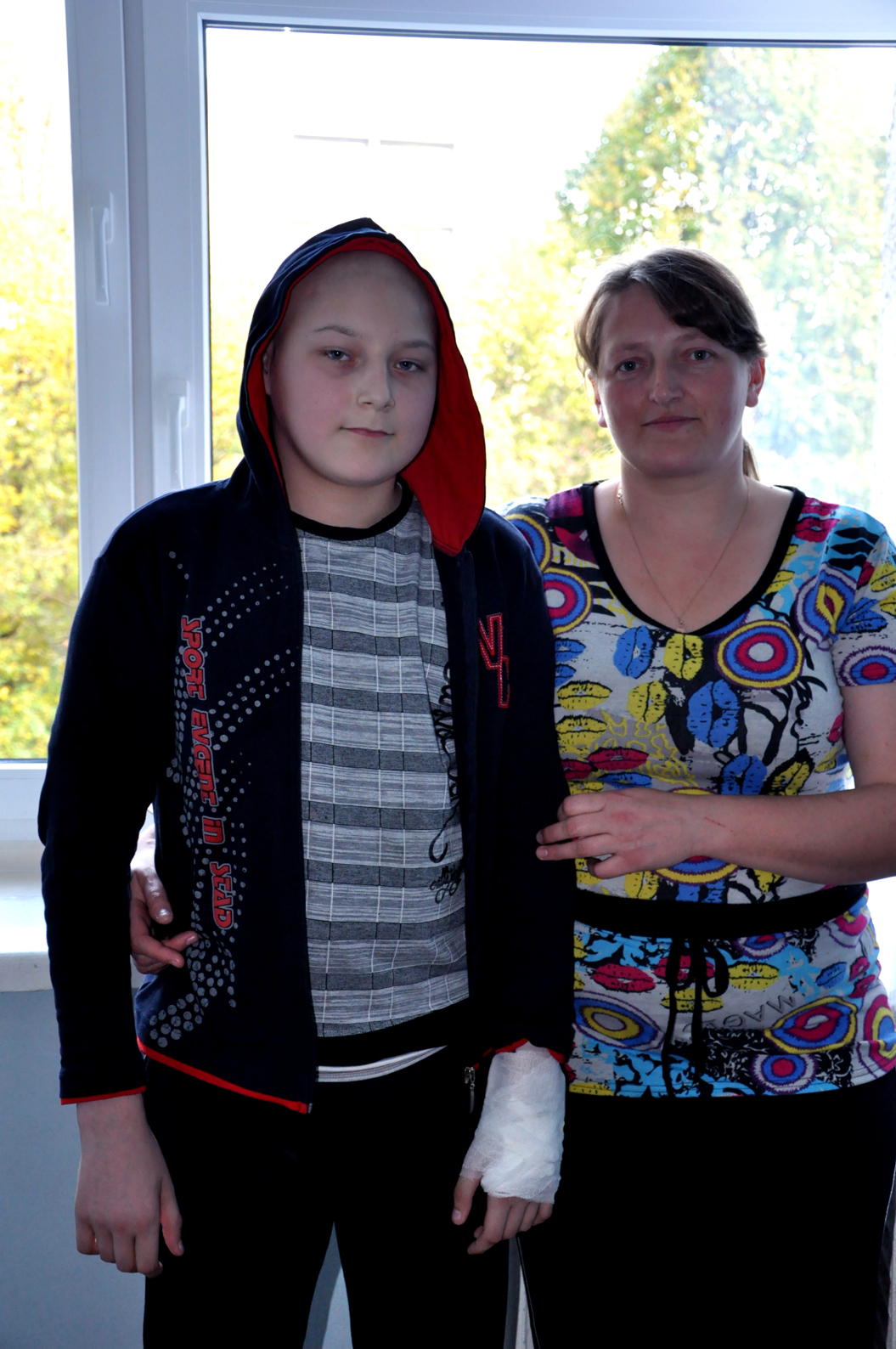 ho are cancer patients have all chances to recover, but one third of them die because of high price and delay in treatment.
Since 1991 after Chernobyl disaster the mortality of Ukrainian population began to overcome the birth rate and increased multiply in comparison with 1986. Worsening of demographic situation is resulted from social and economic crisis, unsatisfactory and insufficient medical service, unfavorable ecologic situation, low standards of life. Notably during the last years we can observe decrease in number of absolutely health children, growth in number of kids with chronic illnesses and disabled youngsters, increase of morbidity from thyroid cancer and oncohaematological diseases in children. Respectively the general morbidity of children grew three times in comparison with 1987.
Anatoliy Kozak, Secretary General of Caritas Ukraine, adds: «The majority of families with children who are oncology patients face absence of social follow-up of oncology patients. It goes about preparation and re-legalization of disability and also psychological follow-up of parents and children, juridical document.
One more problem is certification of medicines. Very often doctors prescribe healthcare products that aren't certified in Ukraine, therefore, it is needed to find out black market and pay the extra money for medicines.
However, general situation is complicated and absurd that reflects Ukrainian policy and social policy in particular. In compliance with Constitution of Ukraine we acknowledge individual, his/her life and health, dignity and credit, immunity and security as the highest social values, and the main responsibility of the state is to confirm and secure rights and freedoms of every person. Ukrainians and the whole civilized global community nowadays understand that there is an illegitimate political group in the country, laws and acknowledgement of value of human life aren't put into force; at the same time there is low political and civic activity of citizens on protection of own rights. But we feel that everything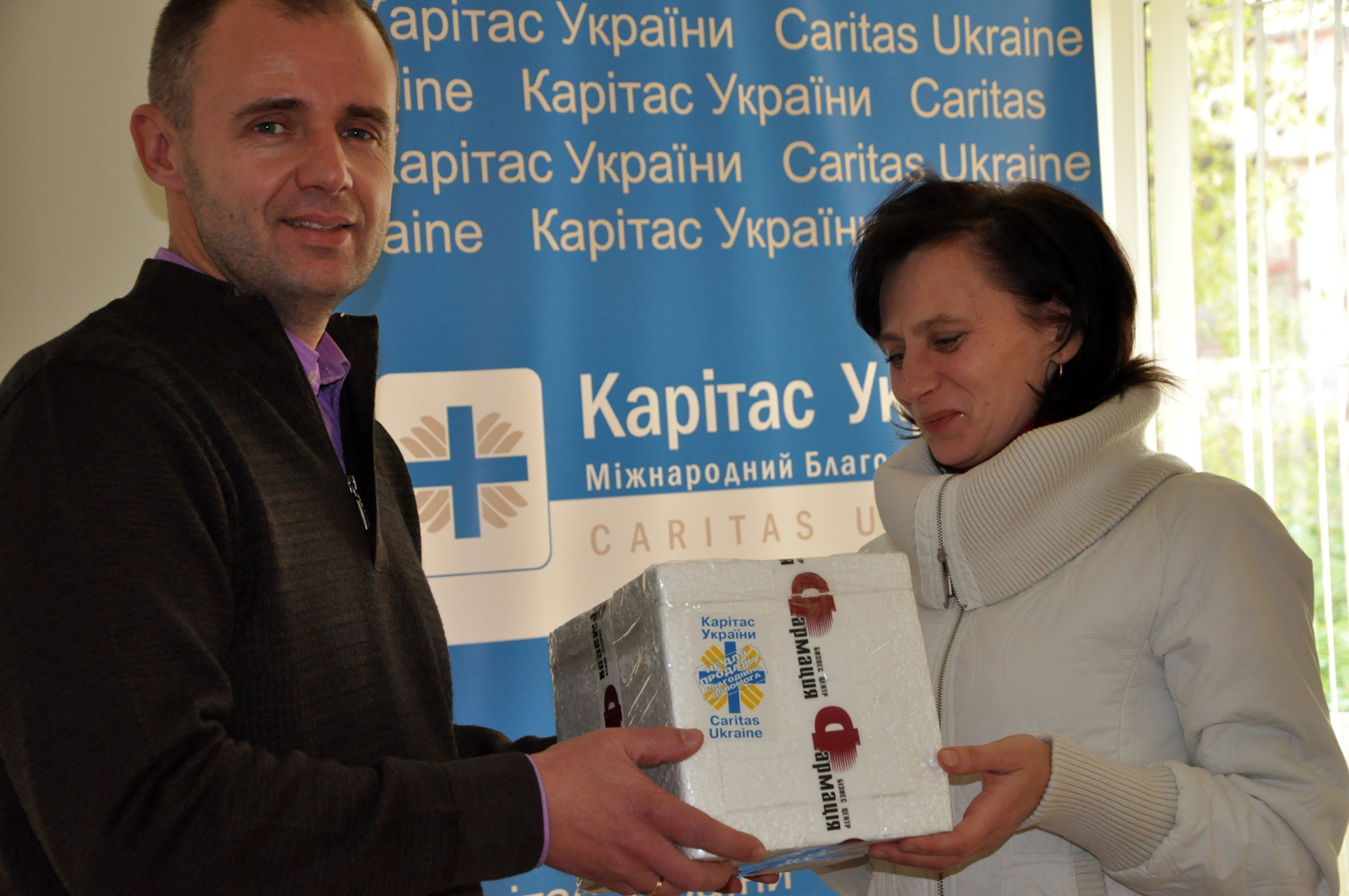 will change completely, we believe and implement such tactics in Caritas Ukraine, and recently we observed similar situation in climate of the country."
Caritas Ukraine expresses sincere gratitude to foreign philanthropists – Ukrainian Catholic Church in Australia. Thanks to you kindness and openness to cooperation with us, we were able to save 50 Ukrainian families who faced challenges in treatment of children-oncology patients. And what is the most important – with common efforts we are changing modern Ukraine, give hope for a better future to needful people!