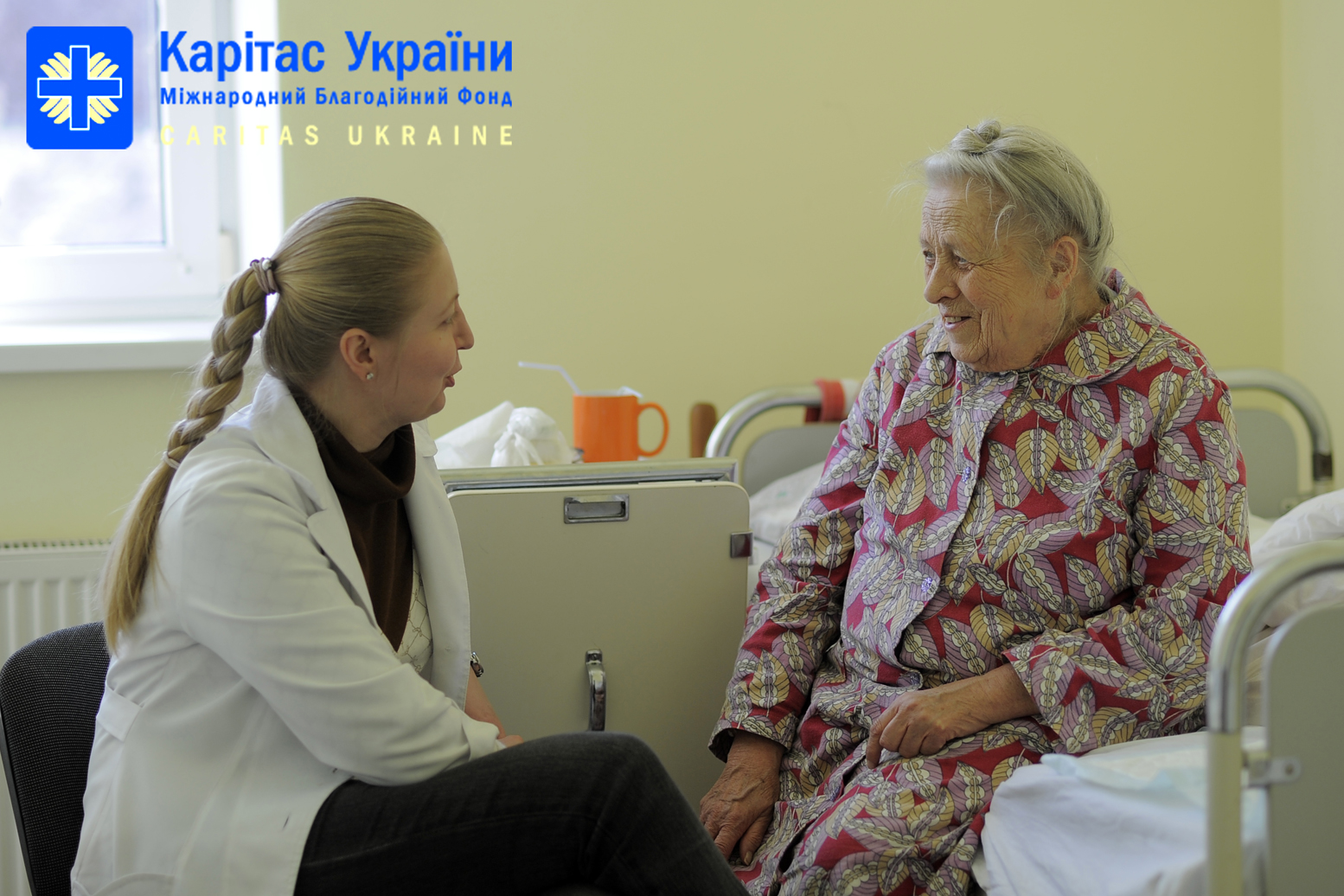 13.12.13, Odesa
Fr. Vasyl Kolodchyn has been working in philanthropy over 15 years, since 1998 when he began cooperation with homeless and orphan children in charitable organization "Svitlyi Dim" in Odessa. For the last eight years he heads Caritas Odessa of the UGCC that is involved in nurse care and social and psychological support for people who live with HIV/AIDS and their closest neighbors, prevention of human trafficking, rendering of home care for handicapped and lonely seniors, support of activities of information and consultation center with specialized education on home care for caregivers of severely ill people and social workers, and it also organizes a variety of social initiatives and campaigns.
In 2013 Caritas Odessa (also in Caritas Kolomyia and Novovolynsk) implements an innovation project that is directed at optimization of medical and social services delivery for low-income Ukrainians. The project receives financial support by Rosa Luxemburg Foundation (Berlin, Germany).
Successful project implementation is aimed to enhance partnership of Caritas Ukraine and its regional organizations in introduction of important humanitarian projects and local social programs that operate for many years by moving them to the higher level – level of joint projects that will be implemented with support of local authorities and in cooperation with on-site bodies of health care and social institutions. There is an objective to provide socially vulnerable Ukrainians with quality and quick medical and social services.
Sponsors of such activities say that it is important for them to show local authorities openness for cooperation of civic organizations and international community that will be grounded on highly qualified management and constructive dialogue.
We interviewed Fr. Vasyl Kolodchyn on project and its background, social situation and philanthropy in Odessa region, management and effective communications.
Fr. Vasyl, the first question: what are quality medical and social services in Ukraine and Odessa nowadays?
First of all, it is shortening of path for rendering of req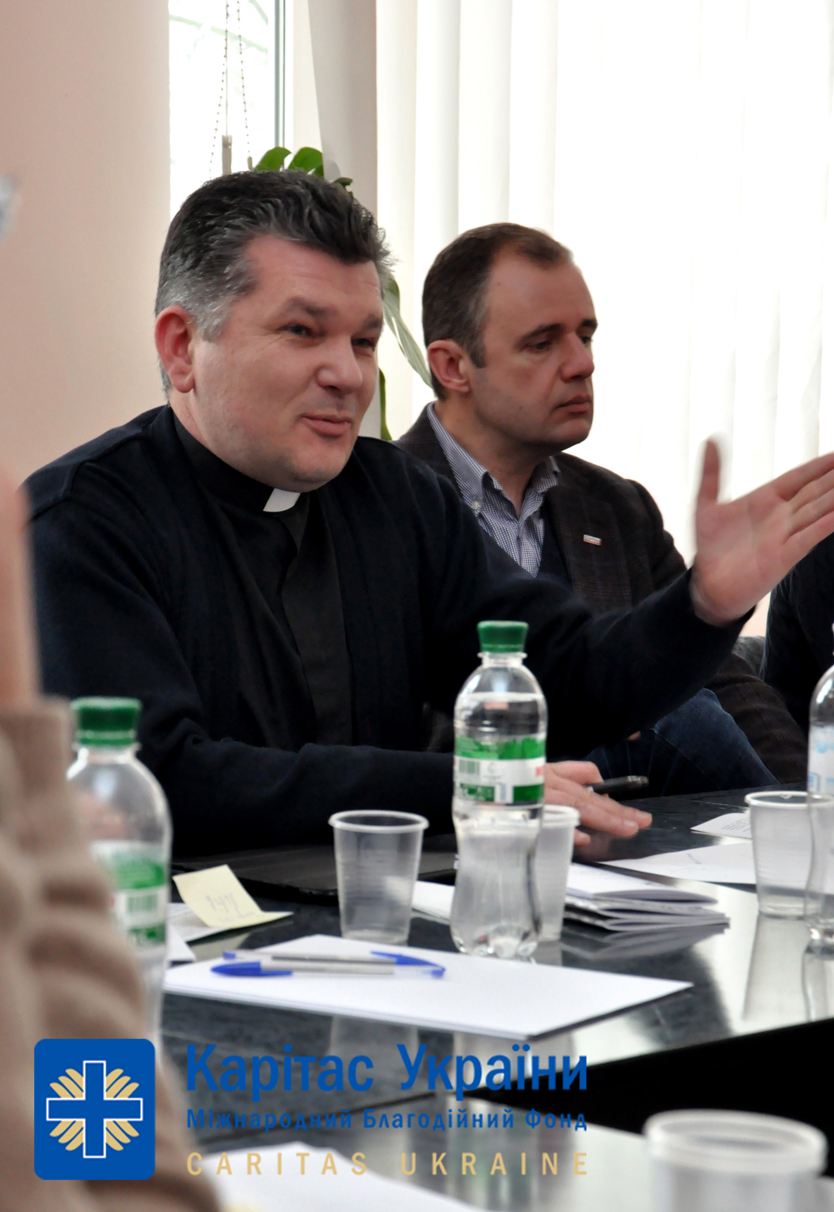 uired help to specific clients that are really in need of it.  Nowadays there is an acute demand in optimization of cooperation with state establishments, civic organizations and foreign benefactors to counter the problem.
Only in this way we can counter problems that our society face nowadays: prevention of HIV/AIDS, tuberculosis, hepatitis and other problems; fighting poverty and social vulnerability of children; improvement of legislative and taxation framework for social services delivery.
But quality services are those that are rendered not only in technically right manner, but with soul, attention and care of our clients, with special attitude to them. In fact, these people often feel confused and abandoned.
Why, how and when did the project on optimization of medical and social services delivery for low-income Ukrainians start in Odessa region?
Implementation of the project "Creation of efficient support mechanisms for vulnerable population groups and medical and social institutions in small cities of Ukraine" was launched in spring this year. The project team of experts, consultants and specialists was formed in compliance with plans of events. Working plan and tasks were agreed with team.  
Activities on project started with creation of data base of medical and social institutions (facilities and organizations of different types of ownership that provide similar services).  Afterwards, we will do monitoring of the situation, build network of partners, and conduct advanced training for everyone who participates in such services delivery by introducing world standards of work in this sphere.
The project foresees cooperation with other non-profit and governmental organizations – what is the success in this sphere and how does this cooperation look like?
Number of organizations agreed for intercommunion and cooperation in project, namely: Yuzhne city charitable foundation "Time of Youth", European institute of social communications, Public utility "Odessa oblast tuberculosis clinical hospital", Odessa oblast center for prevention and countering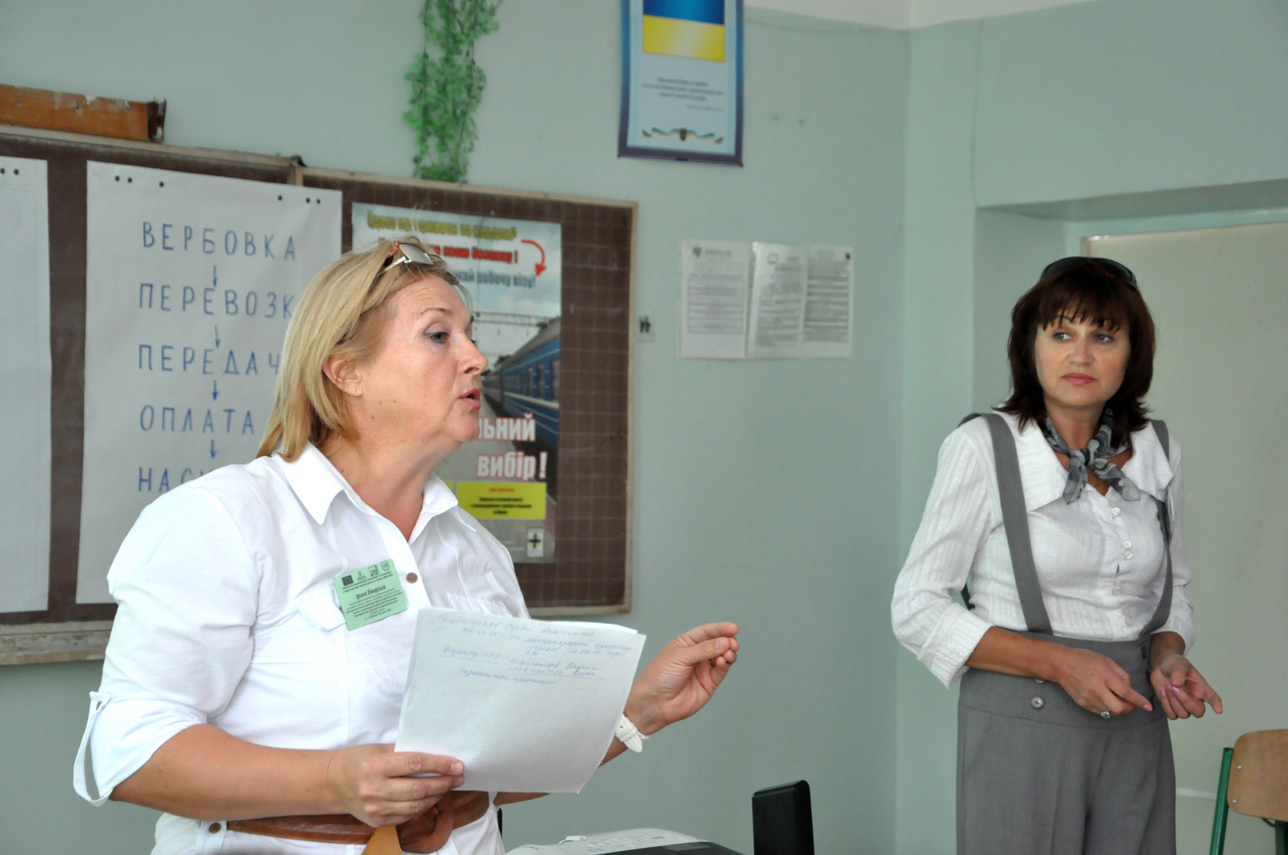 of AIDS, civic organization "Faith. Hope. Love.", Union of non-governmental organizations "Together for life", CF "The way home", Odessa oblast clinical psychiatric hospital.
Algorithm of cooperation and intercommunion was elaborated, programs of roundtables were prepared and participants were invited within working meetings and individual consultations. At the moment I can say that our objectives for this year are attained for 100%!
In fact, we have very good colleagues, for instance, "The way home" or "Faith. Hope. Love.", and I am always glad to cooperate with them and to learn something new from their experience. Together we create communities of professional like-minded people with whom we can develop multifaceted dialogue with authorities, business, youth and other needful Ukrainians. It is the most important: to have vision, dedicated workers and definite aim – by joint efforts to fill the gaps in system of medical and social services delivery to needful Odessa citizens.
How can you describe the dynamics of charity in Ukraine, particularly, in Odessa for the last 6 and 20 years?
The situation has changed with growing interest of international communities, church service, renovation of material and technical basis, experience exchange and qualification of social sphere employees. In certain sense practice of corporate and private social responsibility improved, but it is still at embryonal stage in our country.
Weak dynamics of changes in philanthropy initially connected with post-soviet consciousness and fear of changes. It touches on state institutions and each of us on our working places or in families.
Please, characterize your relations with authorities – is this cooperation or opposition?
The efficiency of such cooperation and advocacy has decreased for the last years, though it is still fairly good. It varies if we take in consideration regions of Odessa, the city itself and different subdivisions of authorities. 5 years ago we could estimate the dialogue with government for 8 points due to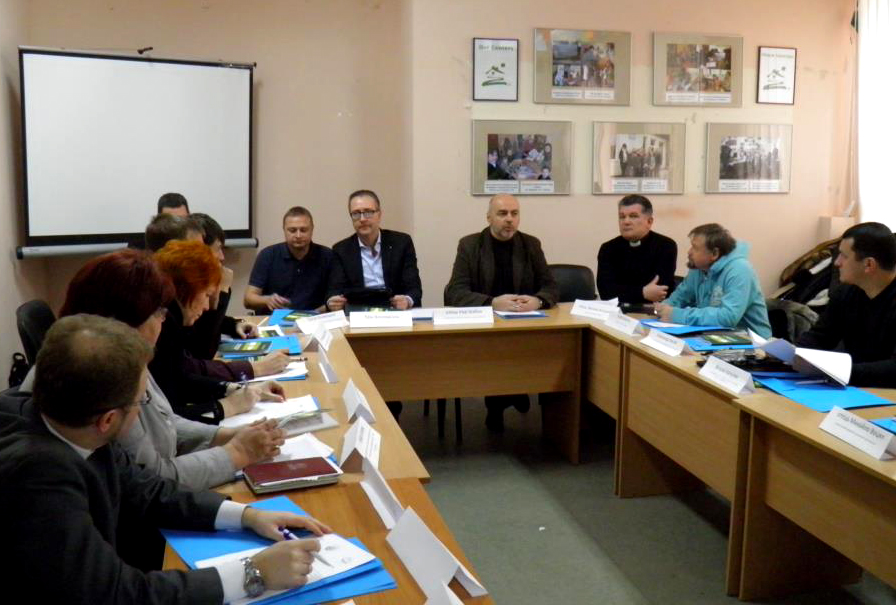 10-points scale, at the moment it's 6 points.
Obviously, there is a problem with bureaucratic procedures, for instance, when it goes about receiving and distribution of humanitarian assistance. I feel that we will spend much time, great resources and human efforts to get and provide this help, for that period we could do much more for this category of individuals in need via other methods or structures.
All in all, there are money, human resources and field of activity in the country and oblast, but there are no effective mechanisms of implementation of these budgets. Caritas is a real example: with reasonable budgets and with little number of human resources we can provide needful people with an excellent social work and render social, legal, information, psychological, medical and social services of the highest standard!