18.08.2014,  Ukraine
Since November 2013 till now Ukraine is being seized with complicated social and political events. Because of uncontrolled crime of acting authorities and violence towards peaceful Ukrainians thousands of them are injured,   suffered harassment, more than 1500 were killed and hundreds are reported as missed.
According to the official data of the Ukrainian Ministry of Health – that is considered underestimated by civil society activists – more than 120 peaceful Ukrainians were reported dead during EuroMaidan events, over 2200 people were injured. As of July 17 32 persons who took part in EuroMaidan are reported as missing. Another 47 people died during clashes in Odesa on May 2, 2014.
Fighting in Eastern Ukraine killed at least 1,543 and wounded 4,396 since mid-April up to 7 August, including 30 children – it is said in UNO report as of August 8. Losses of Ukrainian military forces due to armed hostilities and related accidents during March-July amount to more than 390 people (as of August 2). According to the UNO Human Rights Monitoring Mission, since mid-April terrorists abducted hundreds of people. Among them: 46 journalists, 112 police officers, 92 military men and a frontier guard, 26 OSCE representatives, 2 deputies, members of political parties and heads of local councils. According to the Government of Ukraine, 924 persons were abducted by armed groups since mid-April 2014. As of 7 August, the location of 465 persons remains unknown.
Caritas Ukraine has been implementing a large-scale assistance project to victims during events on EuroMaidan, families of the deceased, internally displaced and victims of military operations in the Eastern Ukraine. There are 5 programs of assistance:
1.    Medical treatment and rehabilitation of EuroMaidan victims, and also military men, representatives of the National Guard and members of voluntary battalions of long duration.
2.    Social and material support to families of the deceased and victims of mass protests.
3.    Psychotherapeutic assistance to victims (family members and witnesses) of mass protests in Ukraine.
4.    Care for IDPs from Crimea and Eastern oblasts of Ukraine.
5.    Response to humanitarian crisis in Eastern Ukraine.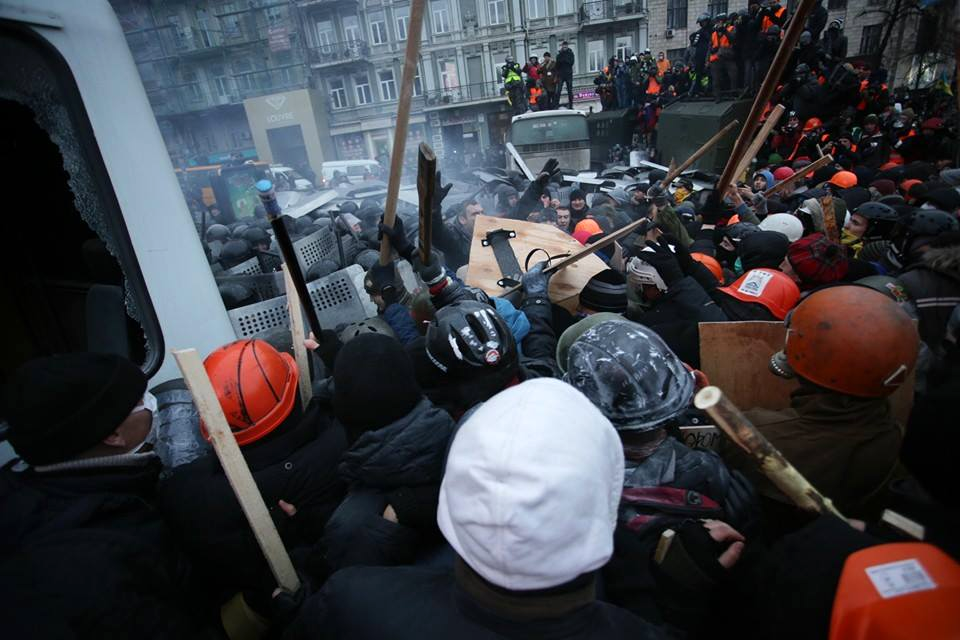 Since April till the end of July 2014 Caritas Ukraine had been implementing a project on rendering of "Medico-social and material assistance to victims and families of the deceased during mass protests in Ukraine". 60 the most needful people were selected and received help. Among them were those who had bodily injury (grievous, moderately severe and trivial), and also low-income persons who had an acute need in decent assistance and support.
Caritas Ukraine provided help in the following areas:
•    social (social follow-up, payment for services on lost documents recovery, consultations and information support);
•    material (purchasing of household appliances, construction materials for repair works, food packages, clothes and shoes);
•    medical (purchasing of medicines as per doctor's prescription, payment for medical examinations and health resort treatment, and dental services)
Scope and duration period of assistance were defined depending on each separate case and needs. Assistance was rendered on the basis of Caritas Ukraine regional organization in Kyiv, Lviv, Ternopil, Kolomyia, Novovolynsk, Brody and Boryslav.
Total project budget amounted to 691.148,36 UAH and was provided by the Estonian Embassy in Ukraine, Caritas of Wroclaw and Gdansk Eparchy of the Ukrainian Greek and Catholic Church (Poland), also Caritas of Przemysl and Warsaw Eparchy of the Ukrainian Greek and Catholic Church (Poland), and also private philanthropists from Ukraine (among them: Yavorskiy Y.V., company SoftServe, Tyrous G.V., Turovskiy A.O., Tsybulskiy I.I., Gaydar A.N., Bilyk O.G., Ratushna O.P., Vashchuk M.M.)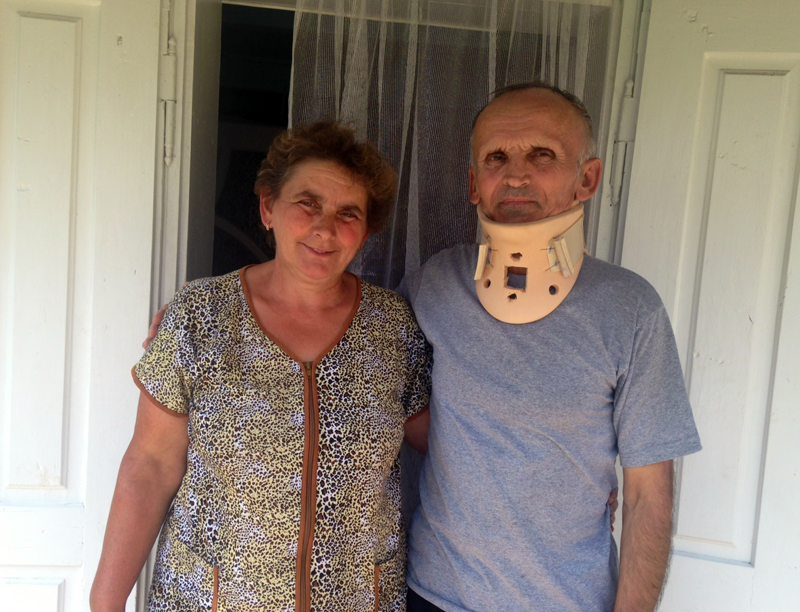 "Participants of Revolution of Dignity and their relatives express many thanks for assistance and kindness to them from Caritas Ukraine side. In our turn, we are boundlessly grateful to philanthropists for an opportunity to care of needful people, for resourses provided and trust to our work," says Galyna Kurnytska, coordinator of project on rendering of medico-social and material assistance to victims and families of the deceased during mass protests in Ukraine.