19.09.2013, Ukraine
Young people with special needs who are a part of Amazing Hands Social Center of Caritas Ukraine in Drohobych returned from recreation in the mountains. For four days they stayed in Strikly Village (Old Sambir region of Lvivska oblast). They dwelled in the house of Sambir-Drohobych Eparchy of the UGCC that is located in the picturesque place surrounded by mountains and forests.
"Early autumn met us with rain, but soon tender sun came out and mood for leisure had completely changed. In educational and recreational camp there were 14 challenged clients from Amazing Hands Social Center, 3 parents, 3 employees, 2 volunteers and a spiritual father.
We have met our old fellows from Caritas of Stryi Eparchy of the UGCC, 21 young disabled individuals, – that doubled joy of our youth. All days were full of various training and entertaining tasks.
The most interesting thing for children was a ball-masquerade in Eastern style and dancing. It was a fantastic occasion where each person wanted to show his/her costume and skills. And in the evenings near the fire, talking about friendship and God, we weren't simply communicating, but we got closer to know each other, reveal our inner world
,"
Lyudmyla Smolen, Head of The Amazing Hands Social Center
, shares her impressions with a great pleasure.
20-year-old client Olenka with Dawn syndrome says: "I enjoyed that we were allowed to be independent in some things. Moreover, grown-ups were always nearby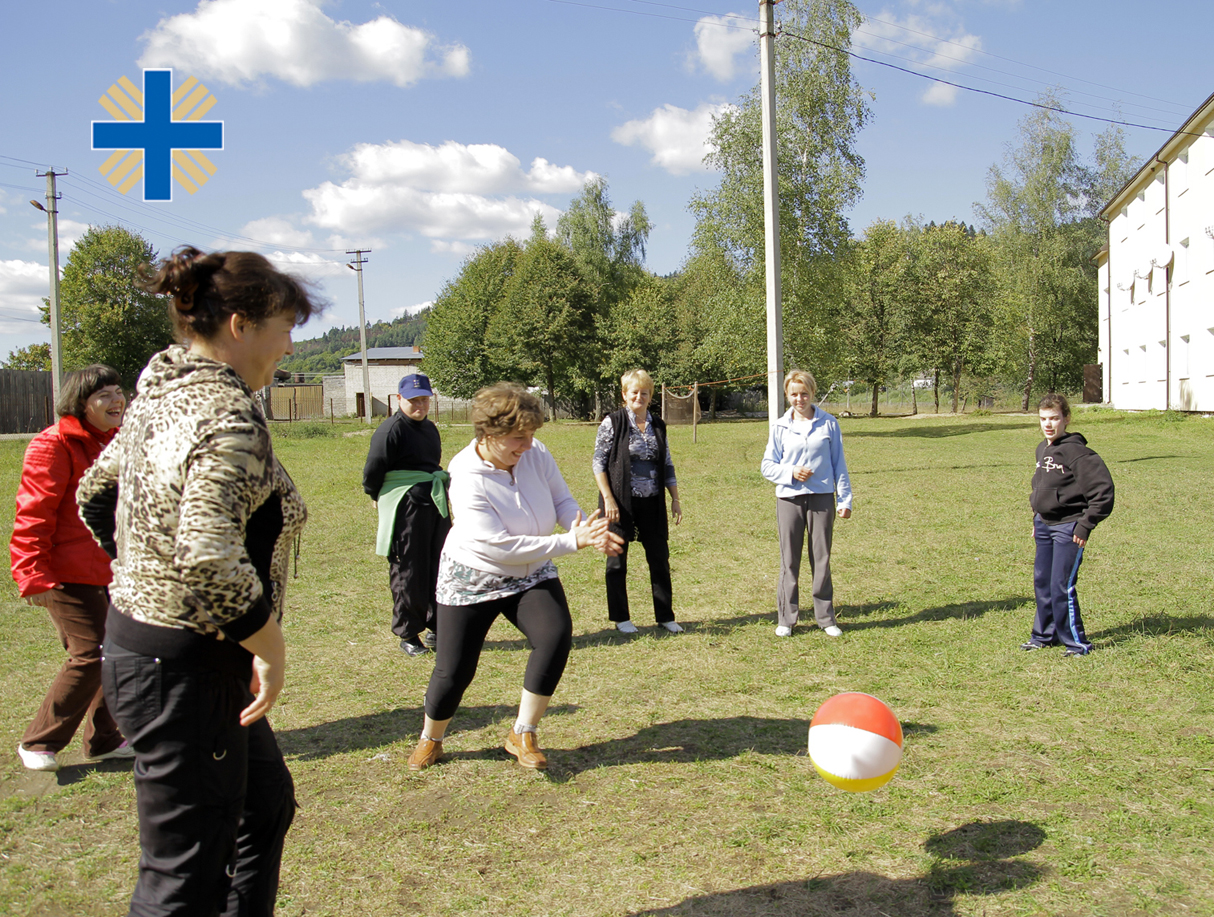 . And I also remembered talks near the fire, jokes and frying sausages."
At the same time, during the last warm days and in fine weather conditions 24 disabled clients of Caritas Ivano-Frankivsk of the UGCC spent their summer leisure, being in good mood and amicable atmosphere, in picturesque mountains in Zarichya village, Nadvirna region in Ivano-Frankivsk neighborhood. Recreation was organized on the basis of the retreat center of the Mission community of St. Andrew the First Called of the UGCC.
For the majority of young people with special needs staying in camp was a kind of a challenging task. But they proved they can face daily difficulties independently, and they can also be a part of a team.
Natalia Kozakevych, Executive Director of Caritas Ivano-Frankivsk, retells: "Children and youth were able to take part in cultural and leisure program, sport contests and personal spiritual talks, received possibility to join liturgy and prayer in a friendly circle of people. All these things created an unforgettable positive and joyful atmosphere!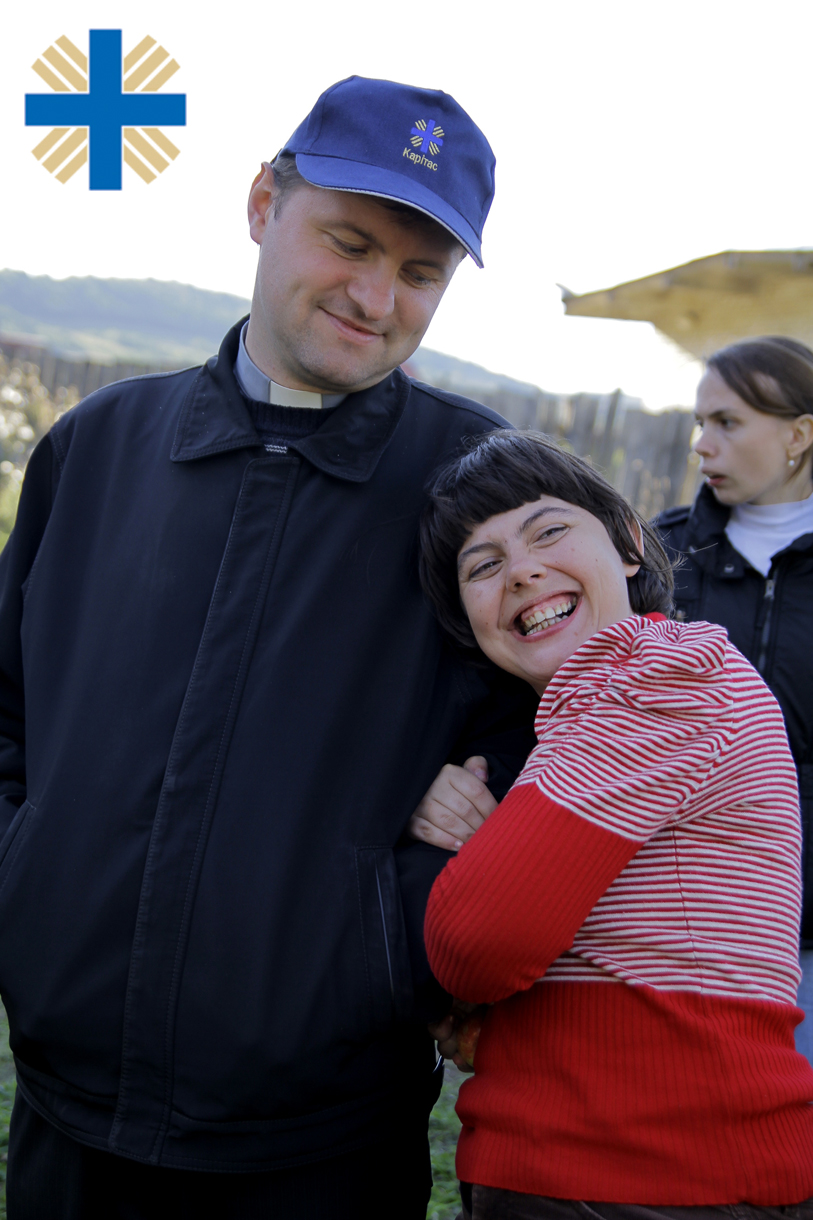 This recreation involved social and adaptation features; along with leisure there was time for training and fastening practical skills to act independently: they laid their beds, cleaned rooms, and took care of personal hygiene. Under the guidance of tutors received knowledge turned into enhanced skills to cope with life difficulties independently and to help neighbors."
Within trip to Zarichya Village under the supervision of tutors challenged youth from local Caritas got acquainted with picturesque Carpathian landscape, were strolling to the forest and mountain river Prut that provided an exciting impression for everyone. Regardless the fact that some children found it complicated to go through mountain region, but friendly atmosphere and support of team assisted in dealing with all difficulties that arose.
At the end of recreation, full of emotions and impressions, Caritas workers are confident to say that such events are necessary for children and youth with special needs. In fact, active leisure inspires them for creativity, ruins inner complexes, helps to develop communication skills and to believe in own possibilities, feel oneself wanted and protected.
Workers and clients of Caritas Ukraine are grateful to sponsors and benefactors from Caritas Spain and France, also to Fr. Joe Coalfild from Ireland and Stanislav Joseph Kovalchuk from Poland for possibility to participate in these great camps.