05.04.12
At the end of March Caritas Ivano-Frankivs'k UGCC hosted a seminar entitled: Modern ART-technology, an Effective way to Prevent Human Trafficking. The seminar was intended for pedagogical workers, practicing psychologists and teachers. During the seminar pedagogical workers who work in Ivano-Frankivs'k region's orphanages learned how to best use ART-technology in the educational process.
25 seminar attendees were taught about the following:
– Media technology (films, video clips, public service announcements, internet, TV and radio projects);
– Applied technologies (brainstorming, down-sizing and installations);
– How to organize public events (street events, scavenger hunts, flash mobs, and festivals);
– Interactive and socially responsible theatre (forum-theatre, puppet shows, theatre projects and street concerts) and others.
"Caritas's main goal was to increase awareness about human trafficking, especially among those who find themselves in difficult life situations. These vulnerable groups tend to lack informa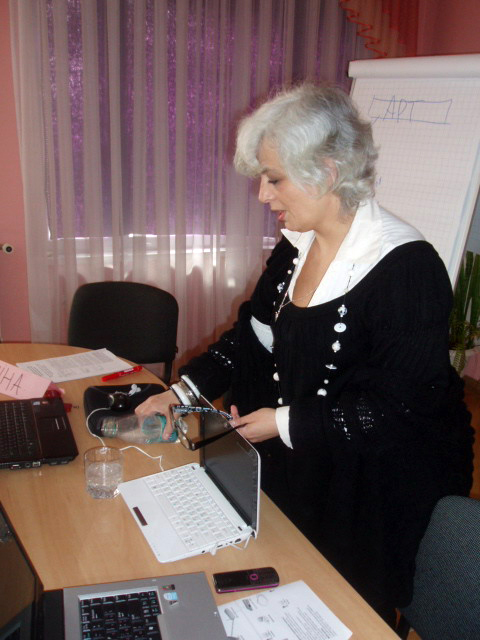 tion and are therefore exceptionally susceptible to falling victims of human trafficking.
Working with students and young people forces us to search for effective ways of getting information to them in a way that they will understand. Holding informational meetings, lectures, trainings, and watching films aren't always effective. Today's youth forces us to find new ways to relay information on different problems in such a way that will encourage their participation. One such method is utilizing Art-technologies when doing social work. Pedagogical workers had the chance to try their hand as scenario writer, director and anchorman while creating a forum theatre," explains Nataliya Kozakevych, Executive Director of the local Caritas.
"I work as a psychologist at the Ivano-Frankivs'k Lyceum-Orphanage for gifted children. When I received an invitation to participate in the seminar, I just couldn't understand how I would use art-technology in my work. However, during the 2 day seminar I learned interesting information about this great tool for social workers and psychologists. Preventing human trafficking among children, who are in dire straits, is impossible if they do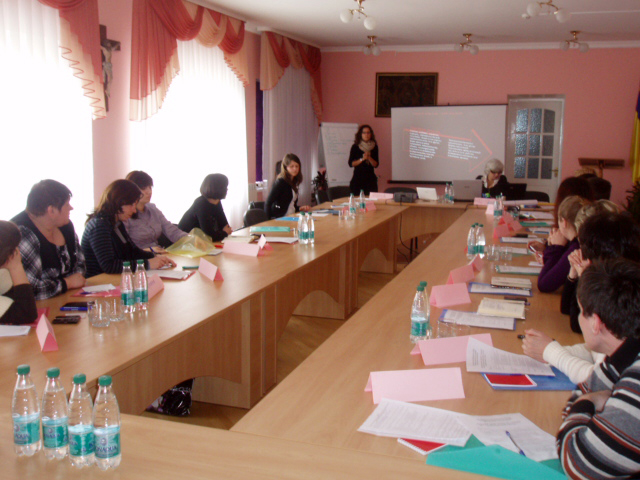 n't feel comfortable. It is impossible to manipulate a psychologically balanced personality!" said Lyuba Kyrylets'ka.
The seminar: Modern Art-technology—an Effective Method for Social Workers to Prevent Human Trafficking was held as part of the We Have the Right to Know More project which will operate in the Ivano-Frankivs'k region for 11 months. We Have the Right to Know More is financially supported by the International Organization for Migration office in Ukraine.