14.10.2013, Lviv
Day of palliative Care is celebrated on October 12 all over the world. Annually, nearly 500 thousand Ukrainians are in need of palliative assistance, in particular adults and children at terminal stages of oncologic and cardio-vascular diseases, AIDS and tuberculosis, patients with complicated traumatic and degenerative damages of central nervous system, peripheral nervous system, musculo-skeletal system, handicapped and seniors. However, only 5% of patients in the country die in medical establishments where they receive relevant specialized medical assistance, adequate anaesthesia and qualified care.
At the moment national healthcare system in Ukraine can't secure accessibility of palliative assistance for the majority of patients that demand it. There are many reasons for this situation, but one of the most outstanding is absence of qualified medical personnel that have suitable education. There are almost 10 hospices in Ukraine; the biggest ones are located in Ivano-Frankivsk, Kharkiv and Lviv. Departments of palliative assistance are opened in some regions on basis of oncologic dispensaries – there are beds for palliative patients.
For 10 years in Lviv 1585 terminally-ill patients have received hospice aid. It is 100-120 people per year who stay under inpatient treatment. The first hospice in Ukraine was opened in Lviv in 1997. It is a communal facility that provides medical and psychological help for people with incurable diseases. In compliance with state regulations, 10 beds in hospice are required for 20 thousand individuals. Now, Lviv has minimally needed number – 75 beds for 800 thousands of people. Some of them – in the communal hospice, other – in two policlinic department of the city, nearly 25-30 of them – in Sheptytsky Hospital.
Charitable establishment "The Charitable Metropolitan Andrey Sheptytsky Hospital" that is traditionally called 'peoples medical center' founded in 1902 by the initiative of Metropolitan Andrey Sheptytsky. Since 2003 palliative and hospice departments operate on basis of this charitable establishment. Hospital workers strive to ease physical and spiritual sufferings of terminally-ill patients, help them to end their life on earth in a decent way. The main efforts of medical stuff are directed at creation of psychological comfort for patients.  
Professional medical and social services, ambulatory and consultative assistance of various profiles for wide public, and notably people in need, – are rendered in the Sheptytsky Hospital; there is a 'Home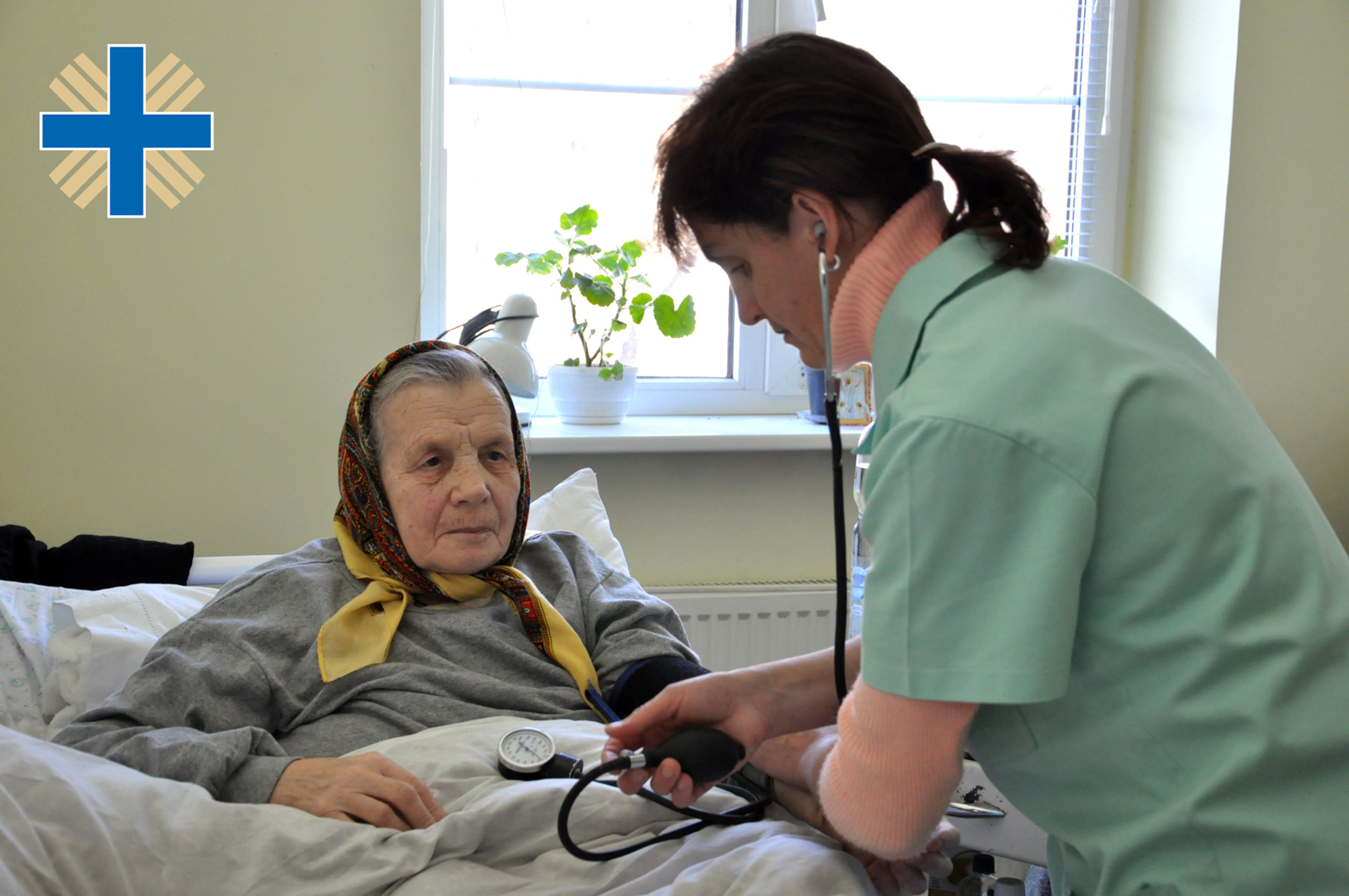 Care' project for lonely seniors that operates on its basis. Each month hundreds of people get services provided by this establishment.
In 2007 the Sheptytsky Hospital won a nationwide contest and was named a 'Philanthropist of the Year. In March of 2010, Vasyl Knyazevych, Minister of Health of Ukraine, recognized Dzvenyslava Chaykivska, Director of the Sheptytsky Hospital, for her work in healthcare by awarding her the St. Pantaleon Award. Moreover, in 2010 head of the Ukrainian Greek-Catholic Church marked the Hospital Director with a merit certificate for considerable contribution in development of Caritas Ukraine, Sheptytsky Hospital and in growth of social programs of healthcare in Ukraine.
Victoria Kaganyak, head of the palliative treatment in the Sheptytsky Hospital, retells: "We have very different patients and stories of relationships; but in particular we remember people for whom staying in the Hospital was a pleasant period of life. For instance, Mr. Igor (name is changed with ethic considerations) – disabled from birth that had genetic anomaly that started its manifestations after he turned 16 years old.
In teenage years his hands and legs became paralyzed, he began to face serious problems with heart, edema, disorder of fluid balance in the body, constant labored breathing. Igor's relatives spent great sums for medical examinations, treatment and trips, related to these procedures. And then he became an orphan, and it was a significant and pleasant moment when his former classmates began to take care of him. Every day they provided him with required care, financial and psychological support. Until it got really complicated…
Igor got into our place when he was 33 years old. He was an incredibly positive man, aimed to recover and visit his blood brother in Moscow and then his sister in Liberia. But we had to put efforts to attain his goal: he went for treatment three times and eventually he had such a good health indicators that doctors allowed him to go for a trip to see the closest people!"
The Metropolitan Andrey Sheptytsky Hospital is financed by charitable donations of local benefactors and contributions from abroad. There is no financial support received from the state. Some time ago Lviv City Coun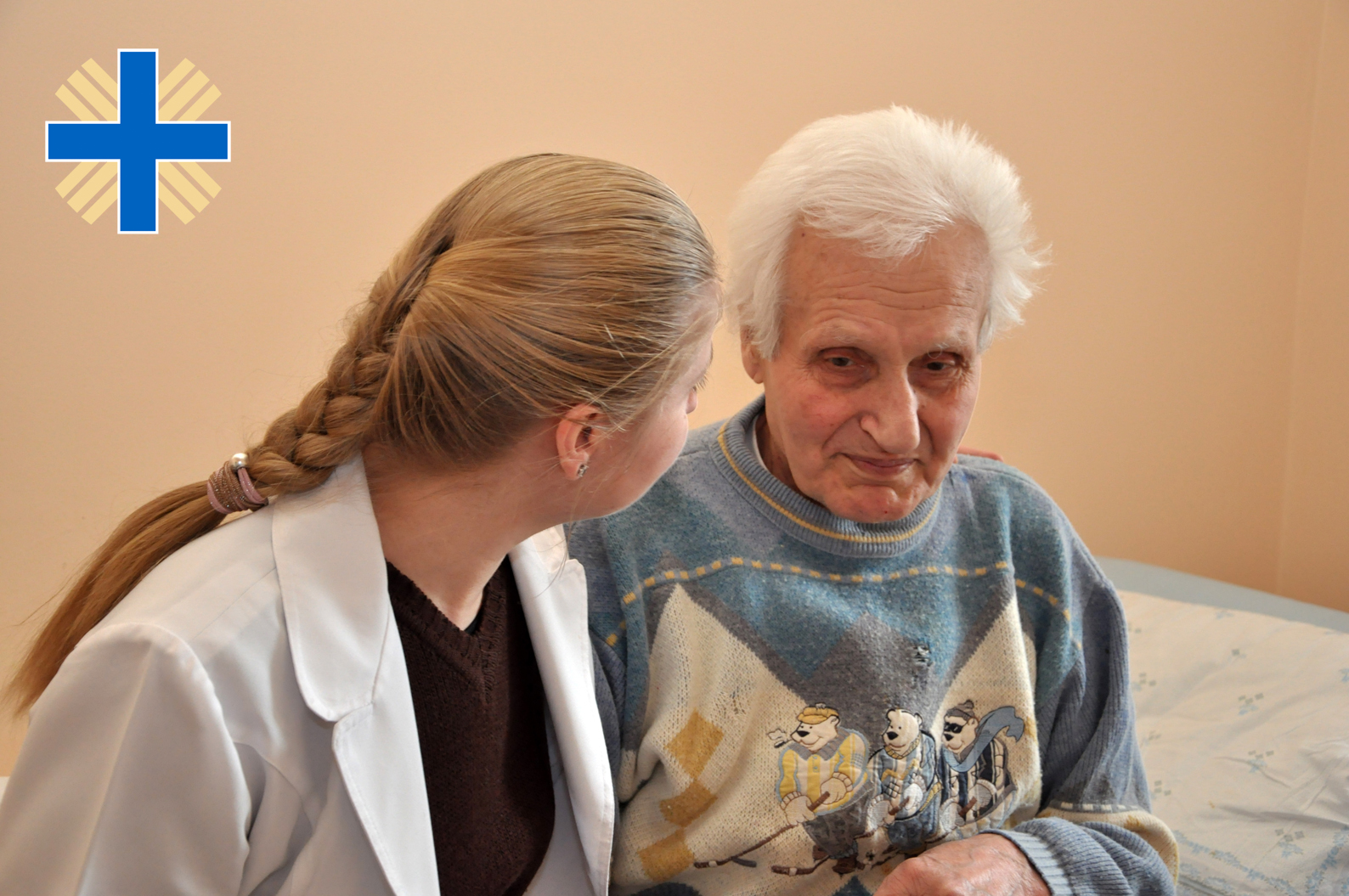 cil provided some assistance, but it wasn't a long-lasting one and targeted at individuals chosen by the state social services, – it is said in the Hospital.
"It happens that economic condition of our establishment is rather complicated, but we never complain. The world is full of good people and with this thought we deal with different challenges. Financial, material and technical support of the Hospital is the best gratitude and acknowledgement for us, we are always open for such things," Dzvenyslava Chaykivska, Director of the charitable establishment, notes with a sincere smile on her face.
If you have possibility to support work of Sheptytsky Hospital with certain resources – there is contact information to address us:
+38 032 235 22 66 (9), Lviv, Ozarkevycha str., 4, 79016