29.07.13, Volyn
In course of June-July over 40 children from crisis families and labor migrants' families of Novovolynsk and Volynska oblast were granted with possibility to recover their health in summer camp on the back of picturesque lake Svytyiaz – the gem of Volyn nature. Caritas Volyn employees and seminarians of the Ternopil Higher Theology Seminary accompanied the children's rest. They made it active, joyful, varied, and the same time – meaningful and memorable for many years.
Summer camp was conducted on basis of private mansion house and lasted 2 sessions for 8 days. Each session involved 20 children. In general, for three years of its activity local Caritas managed to provide recreation for over 150 youngsters.
Daily visits to the lake, swimming relays, different entertainment, sport contests, football, volleyball, table-tennis, badminton, and twister were connected with thematic games, competitions where kids could show their ingenuity and smartness. Moreover, children were able to develop their artistic skills: there were drawing classes, bead embroidery, decoupage, and creating flowers with sateen stripes in camp.
School of financial management was interesting for children who took part in the first session.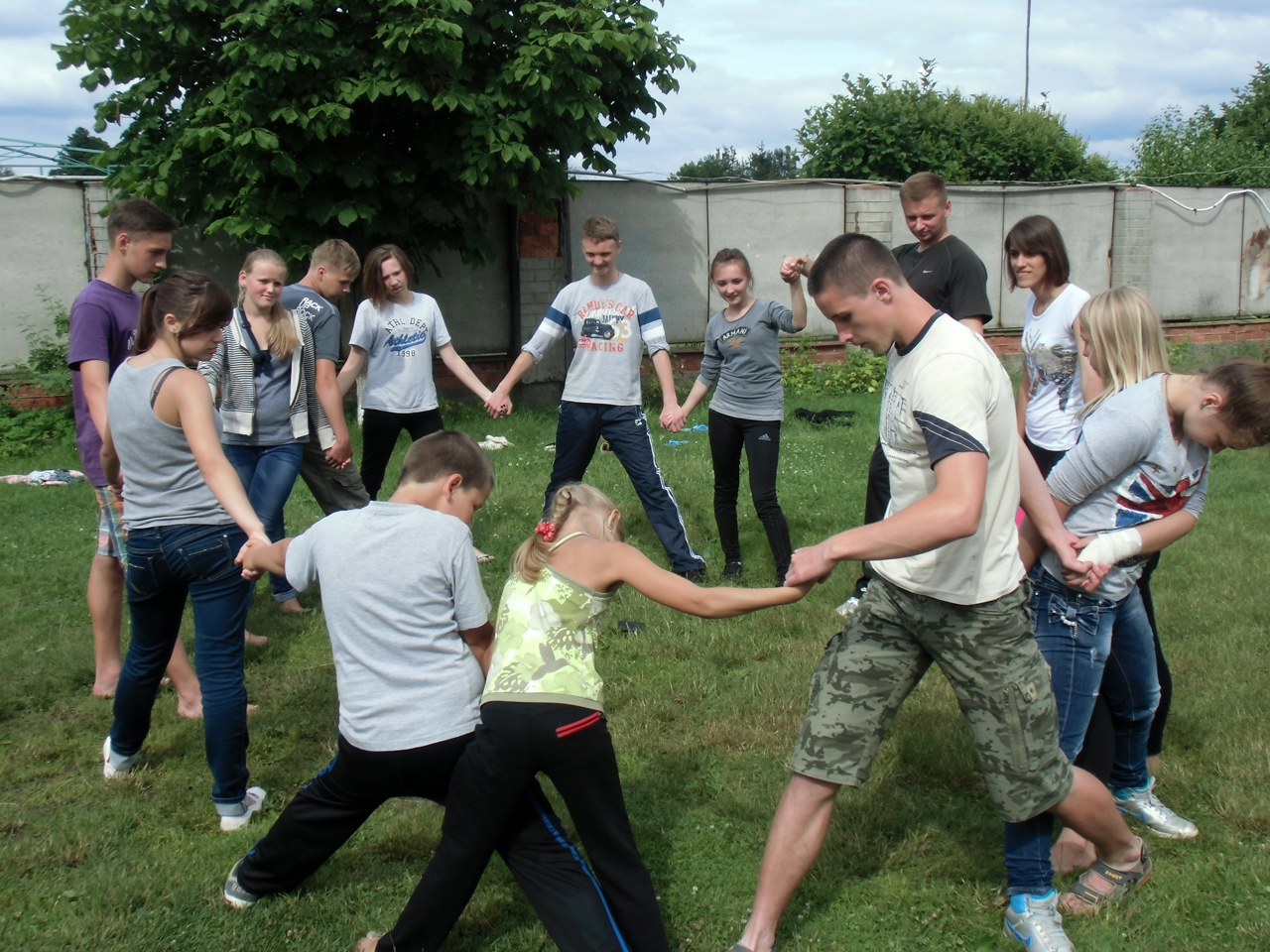 Youngsters manifested awareness in financial issues, learnt to plan their expenditures and to develop tactics on making their dreams come true. Business games and useful practices gave considerable knowledge – children who are Caritas clients understood that material welfare depends on skilful money management. It means that you can attain stated goals and help others.
Discussion of daily events was organized every evening. Children learnt to speak out their thoughts in a frank manner, actively debated their attitude to various events. Camp program also included psychological work that involved trainings with elements of dance therapy, diagnostics of personality and profession-oriented tests. Trainings were targeted at raising self-esteem and development of communicativeness.
Furthermore, program of spiritual classes was conducted in camp. Children from crisis families and labor migrants' families had possibility to join special acts of worship and talks about God. "These events were aimed at forming of fait, love, dignity and kindness in children. In the first camp session youngsters showed willing to take part in sacrament of Confession and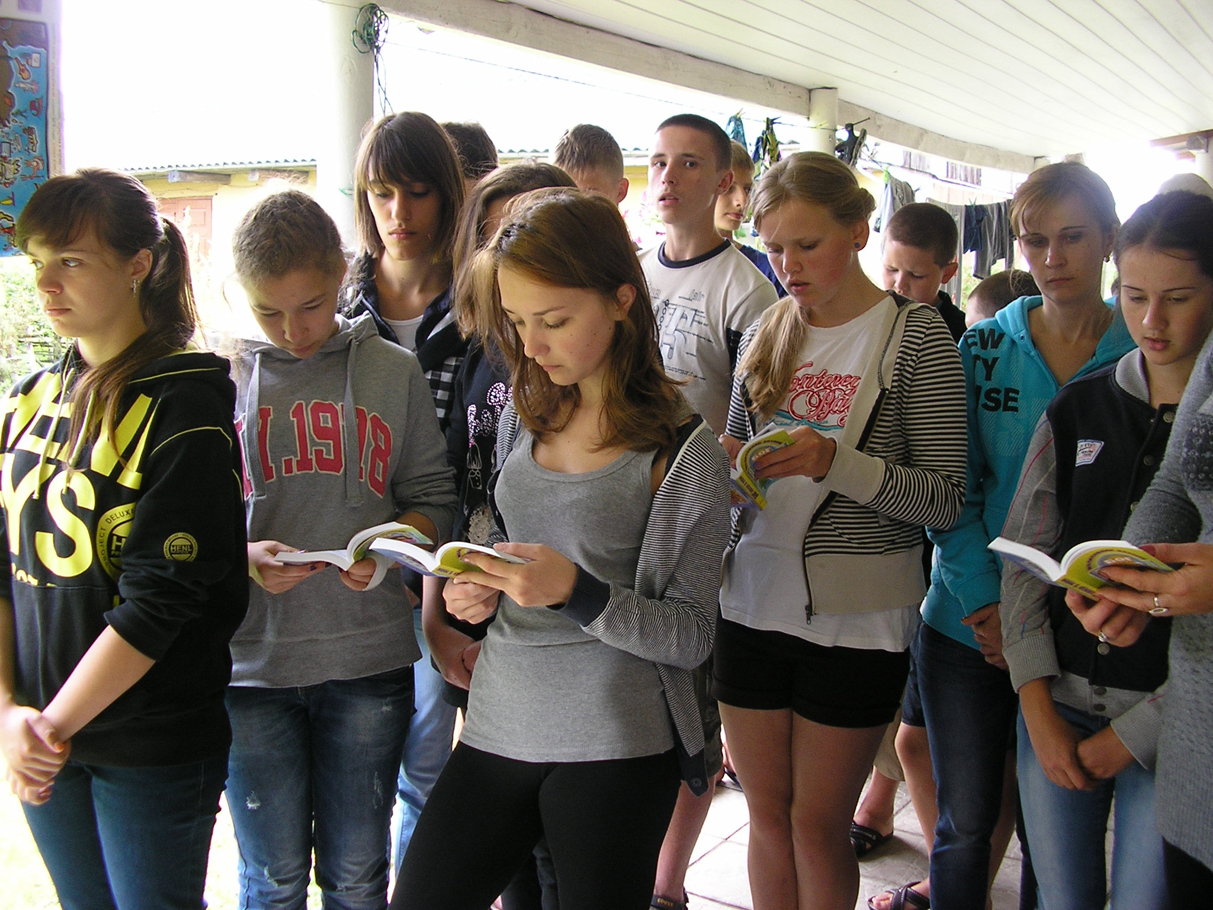 Eucharist," retells Victoria Skrynnikova, Manager of camp on Svytyiaz Lake.
Performance of puppet theatre was a real surprise for camp participants. It was staged by artists from Theatre for Young Audiences in Lutsk.  It was full of exciting light verses, thin stories and 'Pussycat and cockerel' play. Children and artists were laughing, felt satisfied and happy: they sang along, answered questions and willingly photographed with puppet heroes.
When the weather wasn't favorable for visits to the lake, children could watch interesting and informative movies, notably, 'Pollyanna', 'The Chorus', 'Social network' that foster kindness, sincerity and ability to enjoy life. In this way summer camps unite two significant directions of child development: spiritual and actable.
Celebration of Pavlo Levosyuk (one of the camp participant) birthday became a really vivid in Volyn summer camp. Since early morning children greeted him with multicolored balloons, congratulatory poster and cards made in own hand.  Camp tutors congratulated him with sweet presents.
"I spent a really great leisure time in this camp and have found many new friends. I enjoyed courses on financial management, Christian Science and decoupage. Probably, resume of the day and evening prayer were the best. Our tutors were also very good. Undoubtedly, I would like to stay here for a longer time…" says 16-year-old Yulia.