1.09.2016, Ukraine
In late August, Dr. Peter Neher, President of Caritas Germany visited Ukraine. During his stay, he visited Kyiv, Dnipro and Kramatorsk, as well as villages of "buffer" zone – Myronivskyy and Luhanske.
In Caritas Kyiv, German guest met wards of Child Friendly Space and Mobile Youth Work Project; in Dnipro, he visited the Social Services Centre and met with local recipients. "The visit of the President of Caritas Germany to the Social Center was very exciting and responsible, – says director of Caritas Donetsk father Vasyl Pantelyuk – although, after inspecting the center and visiting various classes for our wards, representatives of Caritas Germany highly appreciated our work. That is because we work to help people, to be support and shelter for the needy. Happy laughter of children is always heard in our Center. Elderly people enjoy visiting our classes. They all find new friends here."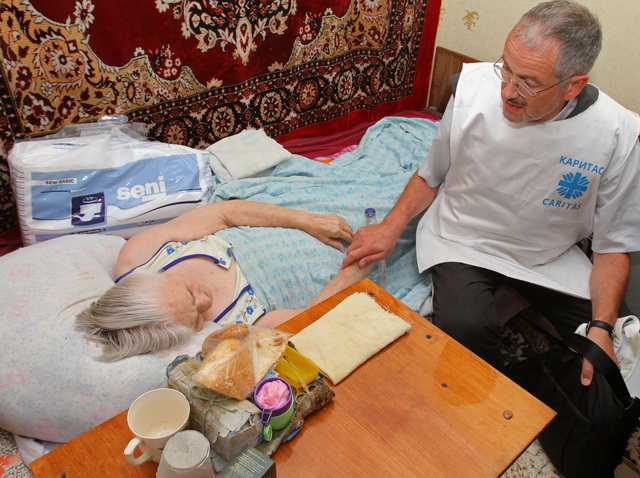 After meeting with the team of Caritas Kramatorsk, delegation went to the buffer zone where acquainted with the needs of people affected by war. According to Dr. Peter Neher usually such trips are very depressing, but also it is important to notice that renovated schools are resuming their work, lonely elderly people are returning to their renovated homes, people can have an access to medical care and medication. "Our visit is an expression of solidarity with Caritas workers who work in such difficult conditions, and solidarity with the people who had to endure a lot of suffering," – said president of Caritas Germany during his visit.
It is worth to mention that for the last two years, Caritas Germany together with the German government provided more than 7 million euros of financial aid for overcoming the humanitarian crisis in Eastern Ukraine. When asked what motivates Caritas Germany to provide such significant financial support, Dr. Peter Neher noted that the vocation of Caritas is to see trouble and work to help the needy.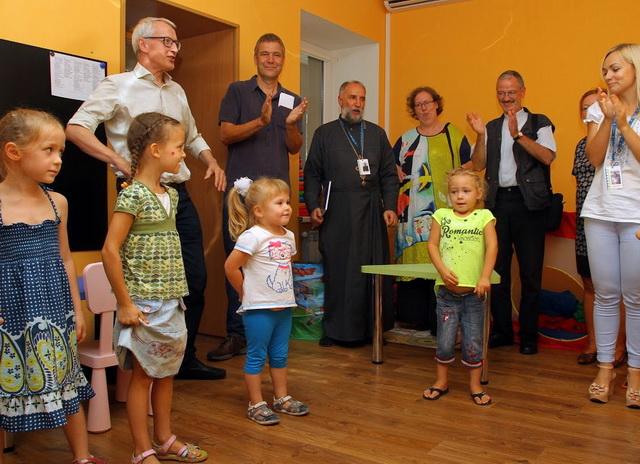 Assistance in delivering food and hygiene kits; providing funds for the purchase of medicines and medical care; repairs and renewals; employment assistance and psychosocial support – all this, according to the President of Caritas Germany, gives hope and prospects for the future to hundreds of thousands of people who have undergone great suffering.
Meanwhile, as the president of Caritas Ukraine Andriy Waskowycz mentioned: "Today we have an active dialogue with my colleagues from Germany on the implementation of future projects to help victims of war. We are sincerely grateful to Caritas Germany for their invaluable help and support they have given us and continue to provide."