04.04.2016, Odessa
At the end of March director of Caritas Wroclaw and Gdansk Diocese Rev. Robert Rosa and head of the Szczecin branch of Ukrainian Association in Poland Ivan Syrnyk – our partners and dear friends from Poland, visited Caritas Odessa. The goal of the visit was the purchase of food packages and stationeries for people in care of Charitable Foundation Caritas Odessa UGCC.
"Our friends are helping Ukrainians in difficulties not for the first time. Mr. Ivan Syrnyk and rev. Robert Rosa often travel Ukraine together and usually provide assistance to particular families in need known to them beforehand. But this time they decided to transfer products directly to our Foundation, and entrusted us handing it to IDPs. Personally, I am very grateful for such a trust. Every day people are asking us for help – they need food, hygiene products, clothing, etc."- says the director of Caritas Odessa Father Vasyl Kolodchyn.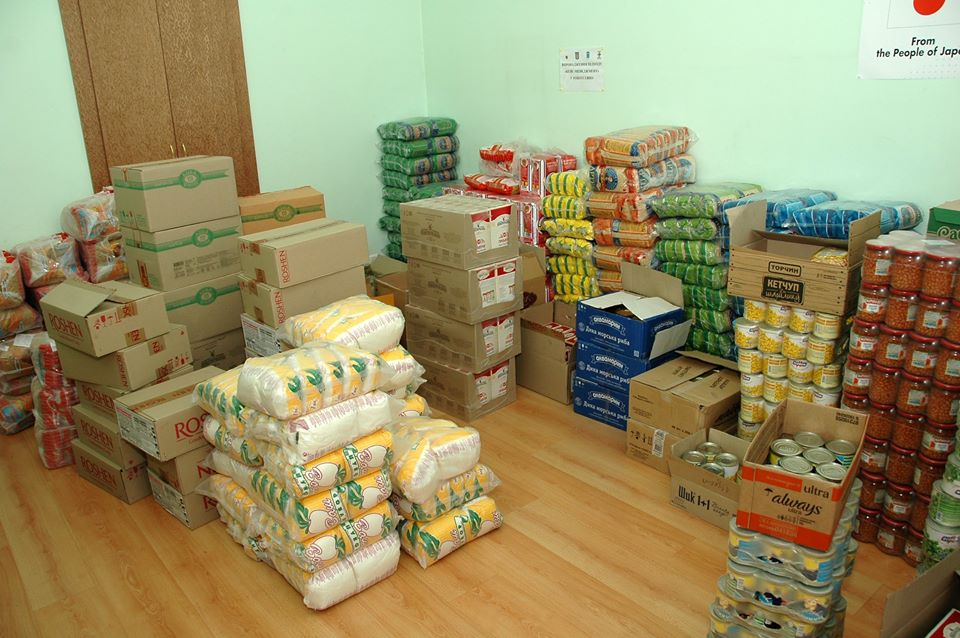 Caritas Odessa UGCC has started its work with the IDPs in November, 2014. During the period, more than 3,500 persons (10% of all IDPs in Odessa) received assistance, such as food, hygiene kits, payments of more than 10 million UAH, and also psychological and social support. In June 2015 Caritas opened Center for IDPs from ATO areas and Crimea. More than 10 months ago there have been created also Children Center 'Child-Friendly Space'.
"In November 2013 we began to help Ukrainians systematically. We started from helping Maidan victims with medical treatment and medicine. Then we actively continued our service in assisting volunteer battalions in the east of Ukraine.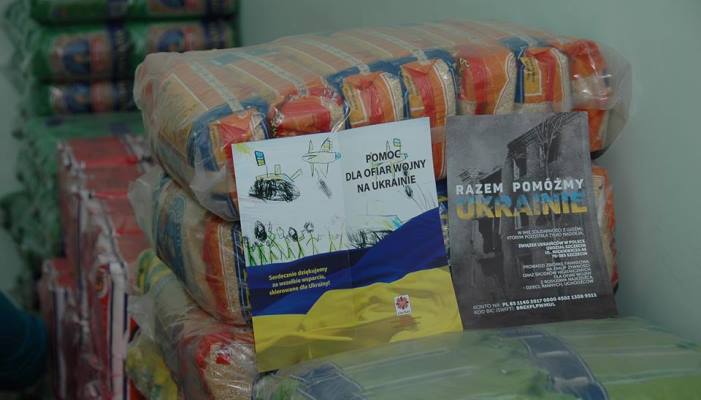 Late last year, together with the Ukrainian Association in Poland we were looking for a new form of gratitude to people who helped us during the year. We came up with an idea of a calendar decorated with Ukrainian national patterns. Italian photographer involved in the creation of a calendar offered his help free of charge, allowing us to save a lot of money. Interestingly, some of the Ukrainian traditional embroidered towels (rushnyk), photos of which were used for the calendar, are more than 100 years old. The result of work was extremely good, so we began offering calendars for charitable donations. Thus, 400 copies were sold and we were able to buy 2 tons of food, 80 schoolbags and stationeries valuing over 10 thousand UAH" – says the director of Caritas Wroclaw and Gdansk diocese Father Robert Rosa.
"During these two years we have distributed to Ukraine goods worth about 1 million PLN (7 million UAH). Also during summer vacation we welcomed children in Szczecin at no cost. Our main goal is to improve people's lives. We travel Ukraine a lot, because we want to see firsthand situation", – adds Ivan Syrnyk, chairman of Szczecin branch of the Ukrainian Association in Poland.