21.02.12
Caritas Ukraine sent out a request for funding so that they could open warming stations for the homeless and others at existing soup kitchens operated by regional Caritas branches. Caritas Germany and Vienna responded. They sent nearly 50,000 Euro to open and run 12 stations where over 1100 disadvantaged individuals can warm up and get a meal.
Ukraine is suffering from an exceptionally cold winter; the coldest in the past 6 years. At night temperatures consistently drop to below 30C. Such cold weather is expected in Eastern Ukraine but this year it also held Western Ukraine and the southern regions of Odesa and in the Crimea in its grasp. Despite the fact that the Ukrainian government acknowledged the problem and delegated departments to controlled the situation, citizens see little evidence that their government is protecting or caring for them.
According to the Ministry of Emergency Situations, nearly 4,000 warming tents were set up across Ukraine to provide the homeless with shelter since 7.02.2012.
They can go there to warm up and get some basic food—tea, cookies, and sometime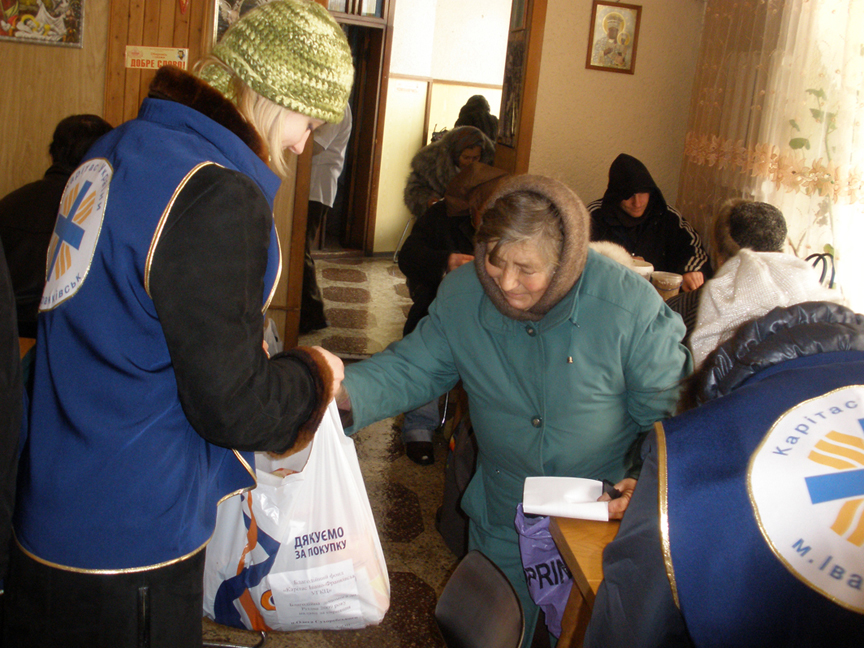 s sandwiches. According to this Ministry, the social services patrol conducted over 4000 raids to find nearly 5000 individuals who needed help during the abnormally cold temperatures.
But the situation is critical. According to the Ukrainian Ministry of Health, over 150 individuals have died from hypothermia. This figure doesn't include those died as a result of not receiving medical assistance or because of chronic diseases that flared up. Journalists note that many state run warming shelters and soup kitchens exist only on paper. For example, in L'viv they found that of 117 only 9 function on a regular basis.

"Thanks to funding from foreign donors, Caritas Ukraine will now be better able to help people suffering from the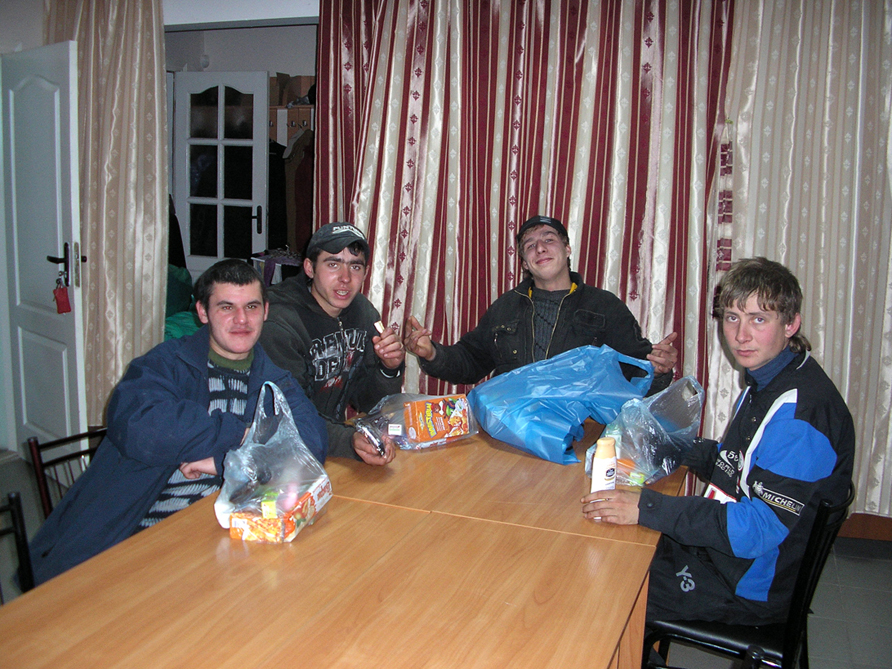 abnormally low temperatures.
All regional Caritas branches have experience in running soup kitchens, and distributing humanitarian assistance and medicines to the disadvantaged.
At a time when Ukraine is trapped by freezing temperatures, and many people are suffering, Caritas branches are providing warm meals and if needed clothing, footwear, medicines and medical services (disinfecting, wound care, dressing changes, checking blood pressure and temperature)," says Anatoliy Kozak, General Secretary of Caritas Ukraine.
Caritas warming stations and soup kitchens have many benefits:
–Soup kitchens are located in buildings that have heat;
–Visitors don't just get dry rations; they get hot freshly prepared meals;
–the homeless know where Caritas branches are lo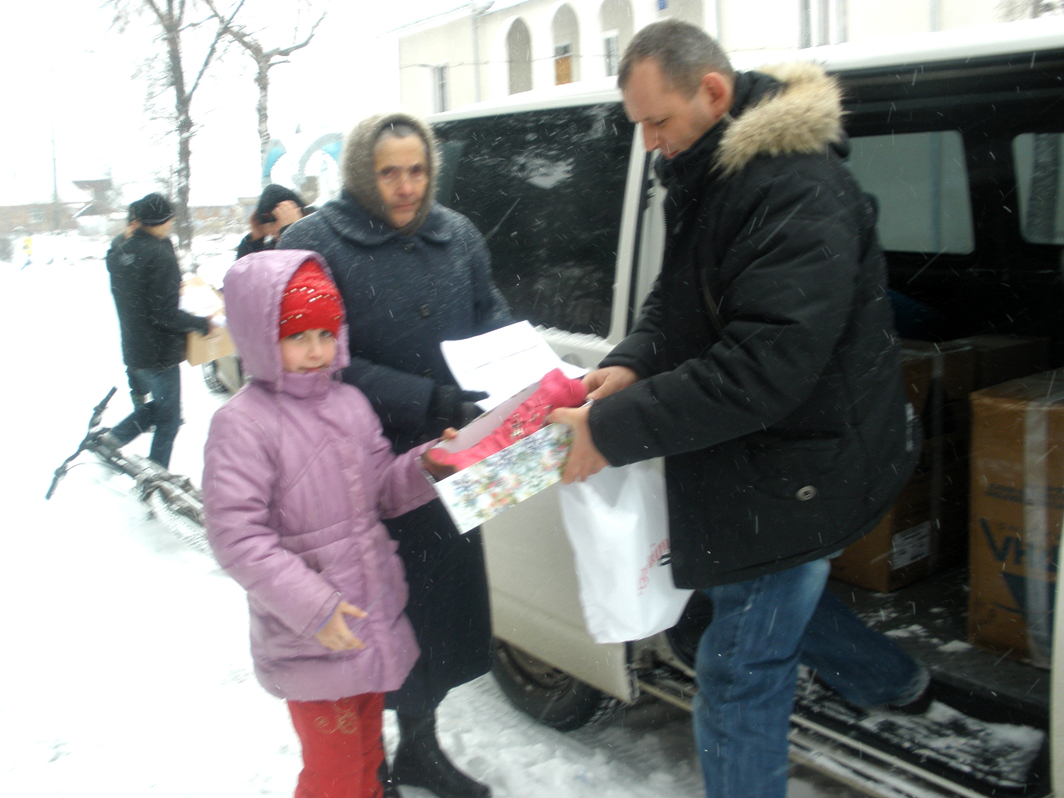 cated (whereas the locations of the Ministry's warming tents are listed on the Internet which isn't readily accessible to the homeless);
–Visitors can obtain humanitarian assistance;
–Caritas employees have many years experience in providing medical and social services and for these reasons their involvement is not short term but comprehensive in its attempts to improve the living conditions for the less fortunate members of society.