02.01.15, Lviv oblast
Community for homeless people "Our house" was founded in 2009 on the territory of former military unit in Dobrivlyany village in Drohobych region (Lvivska oblast) with the initiative of Caritas of Sambir-Drohobych Eparchy of the UGCC.
Former alcohol dependant and drug addicted people who went through rehabilitation in "Nazareth" local center became first members of the community. They decided to settle in "Our house", because they understood that it would be difficult to stay sober when being on their own and also to find a job. Afterwards, some homeless people who accepted rules and principles of the community joined them. Main principles of the community are equality, solidarity, labor, mutual aid and assistance to other people in need. One of the main rules is sobriety.
Lyudmyla Schevchenko, one of "Our house" dwellers, retells: "There are already ten years since my husband died. I was left completely alone. For some time I had side jobs. However, I had difficulties for a long period of time in my life. I didn't have a place to live, no money and food. I slept on the streets, ate anything I could find. But there was a moment I was tired of everything and I decided to come to "Our house".
There are 15-20 people in the community who have the same story. Homeless people can find psychological support, referral to medical examinations, money for pocket expenses, assistance in restoring of lost documents, registration at place of residence, they also go through a course of social teaching.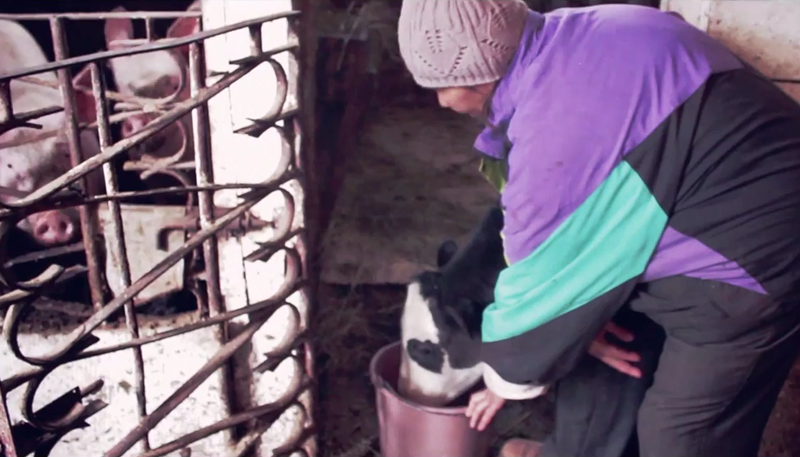 Each person willing to become a member of the community goes through a monthly probation period. For this period a newcomer is working, sticks to all rules and order. He/she avoids alcohol and drugs consumption. Potential member of the community has a right to dwell there, have daily meals and receive other important help. In a month time at the meeting of "Our house" community members make a decision whether a new person can be accepted. In case of positive decision this person becomes an equal member of the community with a right for dwelling.
Every resident of a community in accordance to his/her skills and possibilities works in a certain area of community activity. All earned money are collected in common money box and are used for maintenance of the community: food, medical supplies, household goods that equals to 30% of income.
Community member Yuriy has recently decided to dedicate his life to serving others. In "Our house" community he is responsible for running the house. He shares his story: "When I was 21 years old I got into prison. In five years I was released. To the moment of my imprisonment I dwelled with my parents, but when I came back one day my father told me that I was a black stain in our family. I was offended and my feelings were harmed. Afterwards, I left my parents house and started my independent life. Moreover, my parents don't share my view on religious confession. And when I experienced a 'meeting' with God, I understood that my way of living wasn't a decent one, I wanted to change everything and assist people in need. Speaking about life in "Our house", I think that this community isn't a social organization, but it is more spiritual and that is very important for me."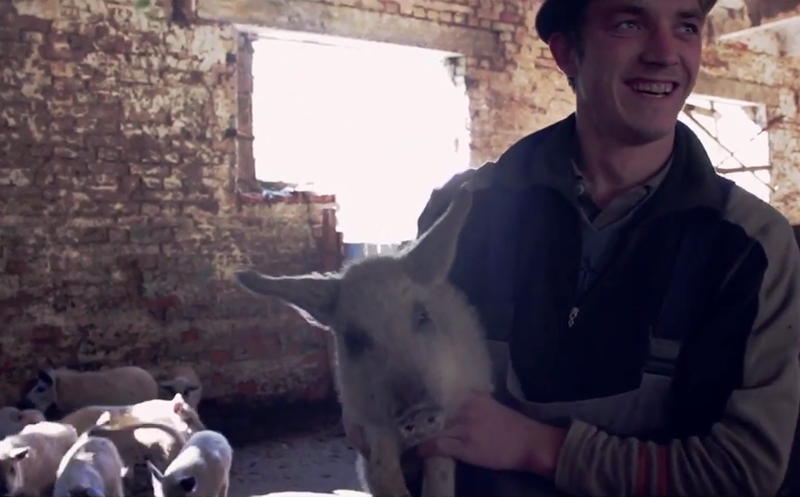 All members of "Our house" community are working together in the following areas: livestock farming (breeding of cows, hens, pigs and horses), cultivation of crops (potatoes, corn and other vegetables), collection and repair of used things, repair works in the house for dwelling. Each year, when there are severe frosts, "Our house" community members together with its workers distribute hot meals; during winter and spring holidays "Christmas Candle" and "Easter Breakfast" initiatives are being organized.