09.05.12
Non-governmental organizations in Ukraine are able to take on the responsibility of providing social services to the public. Legislation allows private organizations to provide social services, raise money for this purpose and receive financial compensation for these services. This means that social services can be bought and sold, and the system that provides them should develop on free market principles.
An effective way to encourage these conditions would be to have organizations bid to provide certain services and then develop a way to fund those who win bids. This would allow private organizations to strengthen their financial stability, elevate their role as a non-governmental provider of social services and would ensure that there would be people available to fill positions if not state run organizations, at the same time it would give employees in this sector stable work, professional development and clients would receive quality timely services from the provider of their choice.
A detailed regulatory document must be created that would outline how such services could be outsourced. Currently the only regulations that exist detail the services that are available to people living with HIV/AIDS and their caregivers, and another 6 regulations which regulate the stability of such work, improve social and medical services, maintain their complex nature and coordinate relevant services.
Currently it is necessary to implement uniform state standards for such services in eac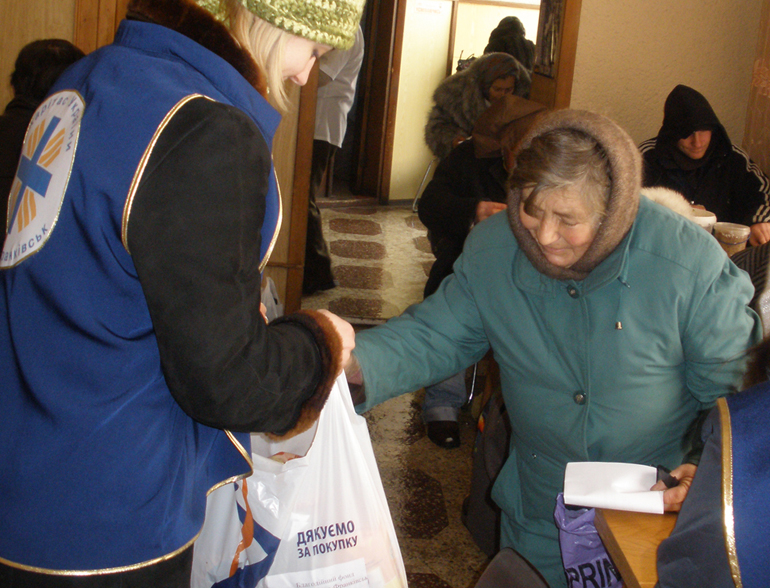 h target group. Community organizations should develop these standards together with government agencies.
This should be preceded by an advocacy campaign to develop standards for providing social services, a series of roundtables on this topic and the creation of a group, made up of representatives of socially oriented organizations that would develop these standards.
In democratic countries civil society, the state and businesses equally work at resolving social and civic problems. Governments create the legal conditions that allow civic organizations to function, provide organizations with a large portion of their funding, and actively provide social services.
In EU countries 40-60% of any given civic organization's funding comes from the state; in Germany 60% of the services, which the state is obligated to provide, are provided by non-governmental organizations. Currently, Ukraine must increase the efficiency of social programs. It is imperative to reduce spending on misdirected services and developing an ever growing bureaucracy.
Considering the current situation in Ukraine, it would be most appropriate to develop a comprehensive system that would unite government provided social services and delegate providing other social services to non-governmental organizations.
Rostyslav Dzundza,
Canon Law Ph.D., Ukrainian Healthcare and Social Policy expert,
Consultant for Caritas Ukraine