20.11.11
At the beginning of November the Place for Special Artists was held in L'viv for the first time. During this event, representatives from 9 organizations from various corners of Ukraine that work with the disabled had the opportunity to exchange their experiences and creative ideas.
The initial idea to hold Place for Special Artists came from 4 organizations which work with disabled young people: L'Arche (L'viv), Caritas Ukraine, Spodivanka (Kharkiv), and Carmel (Berdychiv, Zhytomyr region). Each of these organizations had a lot of experience that they wanted to share and was interested in gaining new insights from other organizations who work in this sphere.
"During the event a bazaar and different workshops, seminars, and discussions were held. Participants felt a great sense of commu
nity and creativity during the workshop on wet and dry techniques of working with wool. Christmas trees, decorated with pine cones during one workshop will undoubtedly become decorations in more than one home during the New Year's holiday! At the greeting card workshop, participants mastered new techniques of embroidery on paper and string art.
During the seminar on Dance therapy, participants not only familiarized themselves with the fundamentals of dance therapy for the disabled but also practiced the techniques themselves. On the final day of the event a bazaar was held where each organization displayed and sold the crafts made by their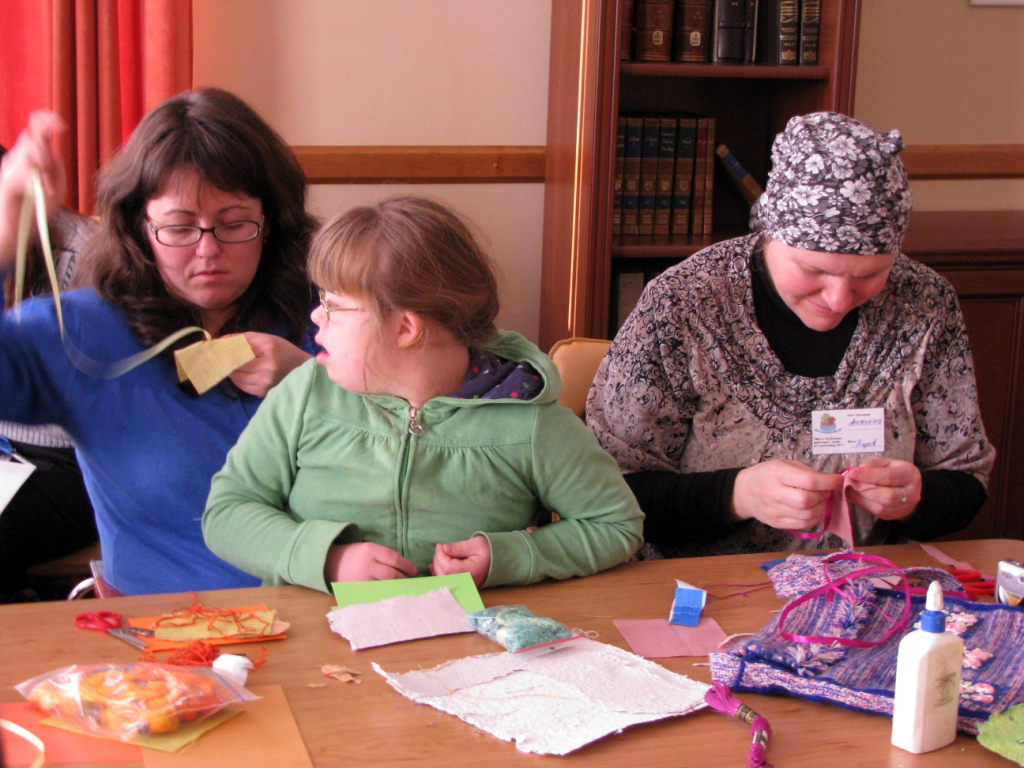 special clients—children and youngsters with special needs. The bazaar also set aside a spot where items made during the event were displayed," says Oksana Mahura, Coordinator of the Place for Special Artists—2011 event.
During the three day event the atmosphere was open, joyous, and supportive. The participants not only learned new creative techniques and therapies that can be used in their work with special needs individuals, they gained knowledge that they could take back and share throughout their organizations.
It was extremely important that the various representatives from different organizations could open up, share their work experiences, their difficulties and joys. This became a resource and a source of support for everyone! "We are all working on the same thing, and it is so important to feel one another's support," say organizers.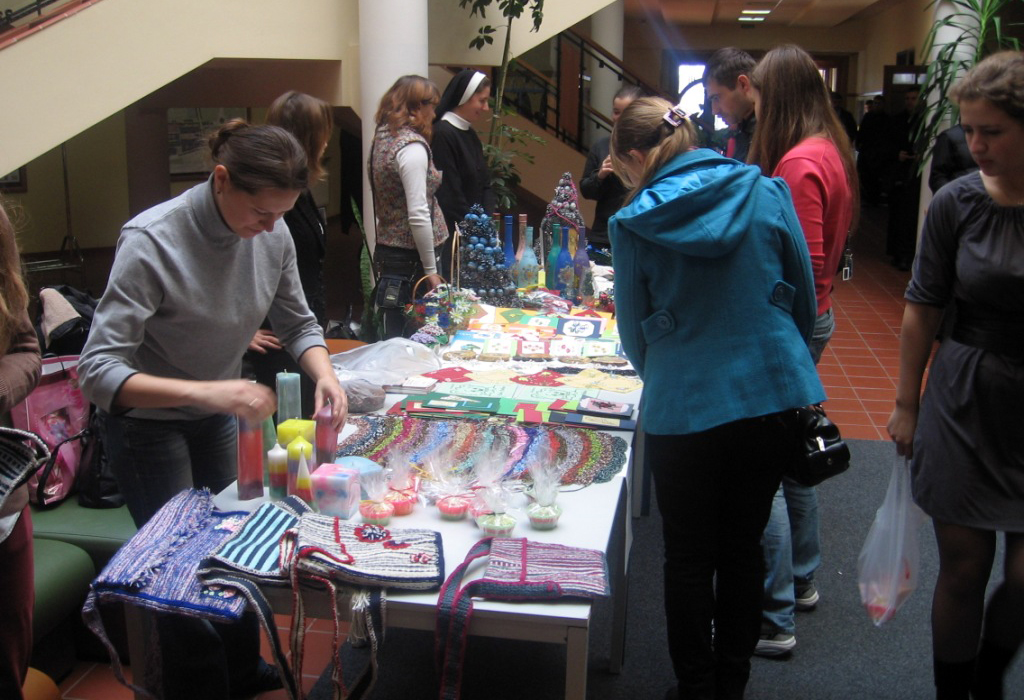 After the event ended organizers received many compliments and positive feedback, there was even a proposal that this become an annual event. Next year the event will expand and representatives from Carmel (Berdychiv, Zhytomyr region) happily volunteered to host next year's Place for Special Artists—2012. Interested organizations are already being invited to sign up for next year's event!
This event was made possible thanks to the Henri Nouwen Society; funds were disbursed through the Institute for Leadership and Management of the Ukrainian Catholic University.