24.10.2013, Ukraine
Letter from Iryna Hnativ, employee in Caritas of Sambir-Drohobych Diocese of the UGCC
"Dear reader, I want to put you a simple question: how often do you buy new socks? Every week? Great! Every month? Good. Every year? I understand, you face bad time in your life. Every three years? I know, you are a child who has nobody to care of him/her and who appeared in the place of detention. Let me tell all concerned people about your life in this article.
You rest in the place of detention. It doesn't matter, whether it's an orphanage, or penal colony, or children's house. People almost don't see you. Your place of dwelling is far from our sight. It makes people forget that you exist. It's easier to think that there is no such person alive or that's everything fine with you. But what's really happen to you? Is it true that you, a child, don't have your favorite photo, toy or other personal belongings? What is the size of your clothes, and how is it bigger than your own? Who takes care of you when you are ill? How often are you get punished and for what reasons? Dear Oksanka, Vitalik, Natalochko, Pavlo, though I ask you these questions, however, I clearly understand that I won't receive your answer. That's why, your contact with the world outside is fully controlled, and I won't get any bad word about your life.
I don't want to promise you anything, but very soon with each day you will feel more and more like children! Now I am moving home, in Drohobych, by train. I'm writing down these lines on the road, and as soon as I get to the place of destination I will put them in the Internet. And I have many things to say.
Lately I got an opportunity to participate in training on study minimal standards of behavior with children in places of detention. It was organized by Kharkiv Institute of Social Research with support of the US Embassy in Ukraine, Representative Office of the UNO Children's Fund in Ukraine (UNICEF) and Assignee of the Verkhovna Rada on human rights in Ukraine. For your consideration I will say that this world isn't that cruel as you may think. In fact, many people put considerable efforts to help you and tell the public about your existence! With some of them I spent last four days and became conv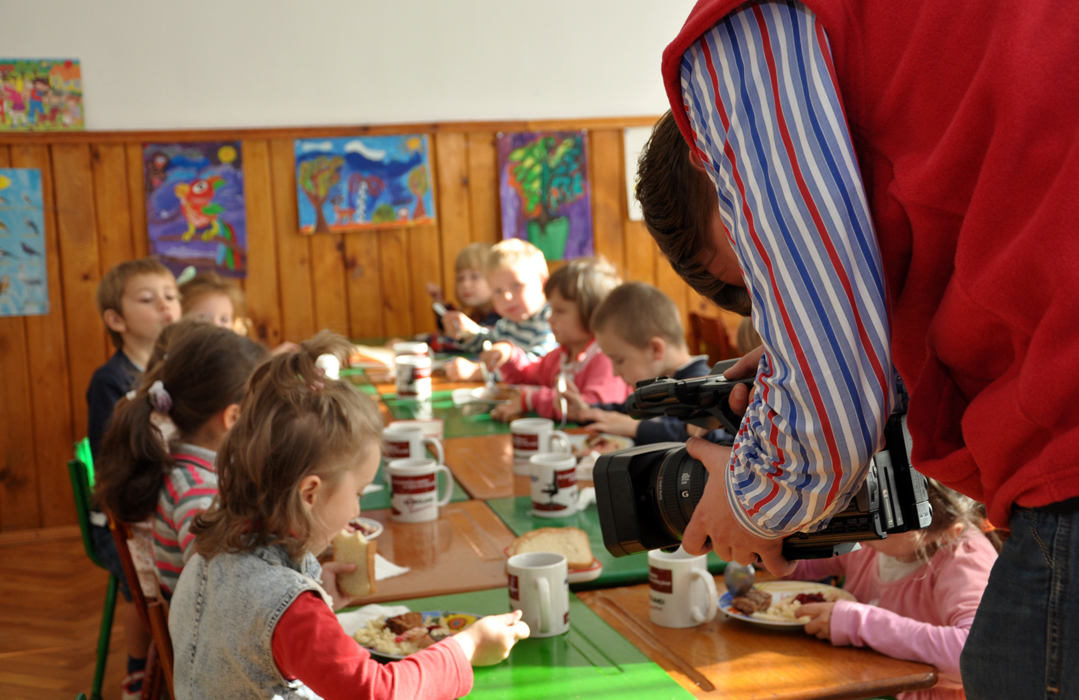 inced that such people change the world for better.
These people and I – we won't bring you new socks tomorrow, but we will do our best that all children have enough socks without monitoring, control or pressure from outside, but just because they are children and have right for this.
I believe that very soon many people from different parts of the country will get to know about our activities, and you, dear children in places of detention, – will feel the real support in your daily life, our strategy on changing your future.
P.S.
We are all aware that this letter won't reach the children in places of detention. It is written for us, ordinary people, who are concerned and can change or are changing this world. There is no unique standard of doing this. Everyone can choose his/her way of help and support. (More information is here)
We encourage you to join activities of Caritas Ukraine on rendering care to needful children and youth. You can get more detailed information here; to view our map and acting projects in different region of Ukraine – click here.