30.09.2016, Ukraine
In early September, Visa in conjunction with the Auchan Retail Ukraine held a charity campaign "Pay Visa – do good deeds!" The action was intended to support vulnerable children, young people and families in crisis under care of Caritas Ukraine. This area of the Fund includes work of 12 social centers for children and youth across Ukraine, as well as targeted assistance to needy children, young people and families.
All Visa cardholders had an opportunity to join the charity event. For that purpose, they needed to pay with Visa card in one of the Auchan hypermarkets in Kiev, Zaporizhzhya, Kryvyy Rih, Odessa or Lviv during the period from September 1 through 11. For each transaction, Visa transferred to Caritas Ukraine Charity Fund 10 UAH. Eventually, Visa handed to Caritas Ukraine over 1.2 million UAH.
Caritas Ukraine wishes to thank the organizers, and everyone who contributed to the charity event by paying directly with Visa card in Auchan hypermarkets. "We are very pleased that such companies as Visa and Auchan not remain aloof. They help us to realize our projects that are focused on providing basic needs, informational, psychological and legal assistance, as well as creating conditions for spiritual, artistic and creative development of our wards – children and youth in crisis situations. The aim of our work is to discover positive resources in children and families overcoming the psychological difficulties. We want to give them opportunities to obtain knowledge and skills that promote their social inclusion, healthy lifestyle and rational management of time, resources and professional implementation. For this reason, the contribution of such charitable actions is very important and significant for us", – says Dzvinka Chajkivska, Secretary General of Caritas Ukraine.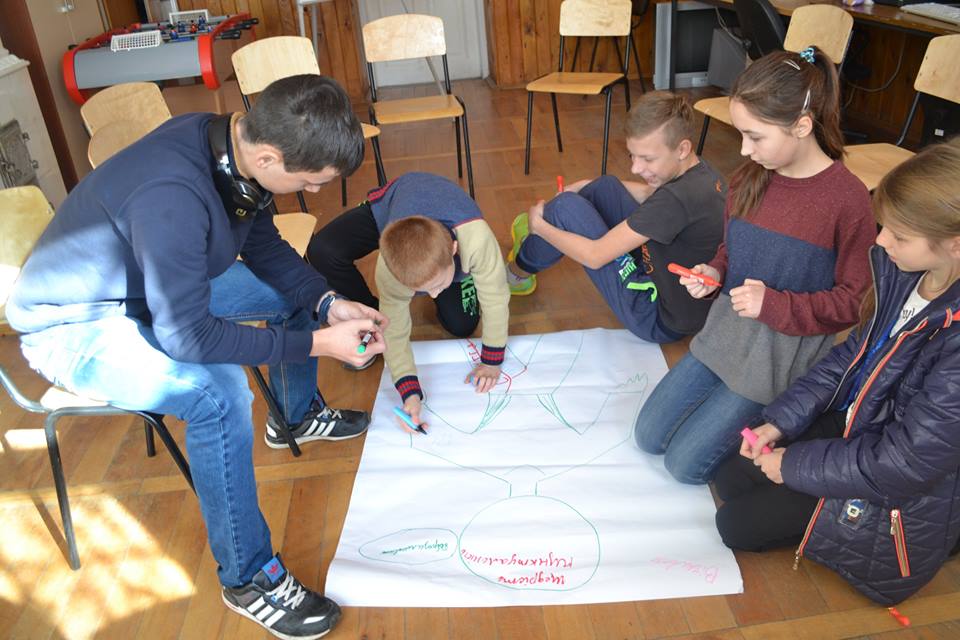 "Projects of Caritas Ukraine aimed at helping children and young people in crisis situations and pursue a higher purpose of helping vulnerable children and families. As a socially responsible company, we are very happy to help. September is a right time to take care of those in need, showing your children in practice what compassion and support of your neighbors really means. Visa gives more opportunities of helping people. With us, it is easy to help. We are pleased to be able to contribute to this very important social project of Caritas,"- said Dmytro Krepak, regional manager of Visa in Ukraine, Georgia and Armenia.
"Corporate social responsibility is a strategic focus of our activities, – comments the event Daria Kir'yatska, Head of Communications and CSR of Auchan Retail Ukraine. – In addition to achieving commercial goals, our mission is to improve the quality of life in Ukraine. Within various social programs, we care about our employees, the customers, the environment and the society. Joint action with Visa to support vulnerable children and families – wards of Caritas Ukraine – is another opportunity for us to help those who need it most and make a small contribution to making the world a better place."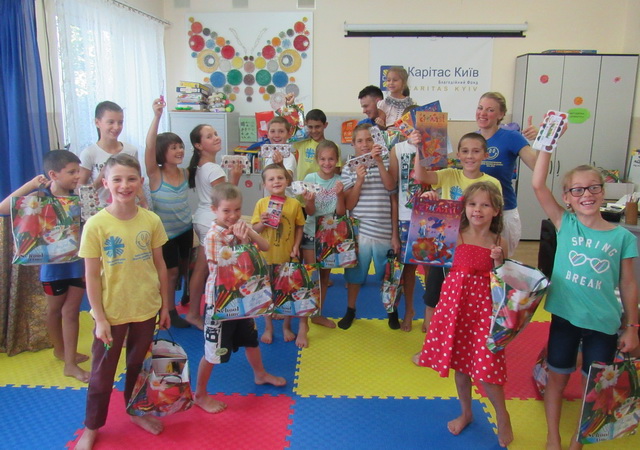 Besides, needy children and small Caritas wards received great gifts – school supplies. Thanks to the flash mob held in Auchan, there were collected stationery and given to children in need. We express our sincere gratitude for those precious gifts that are necessary for successful learning.