04.12.2015, Ivano-Frankivsk
"Caritas Ivano-Frankivsk of the UGCC" together with the Department of Social Policy of Ivano-Frankivsk Oblast State Administration summarized results of the information campaign "Every victim has a right for assistance!". The campaign lasted from June till November this year in the framework of "Implementation of interaction mechanisms between subjects, involved in activities on combating human trafficking in Ivano-Frankivsk oblast" project.
The leading objective of an information campaign – to find human trafficking victims in Ivano-Frankivsk oblast and provide them with complex assistance from the state and civic organizations that operate in the sphere of combating human trafficking – Caritas representative Oksana Kuimova informed about this during the press-briefing. In order to enhance the mechanisms of finding and redirecting human trafficking victims in Pre-Carpathian region, civil servants and members of interdepartmental coordination councils were involved in the information campaign. Assistance to population is provided gratuitously and confidentially. One can address for help to the Department of social policy of Ivano-Frankivsk Oblast State Administration and to "Caritas Ivano-Frankivsk of the UGCC".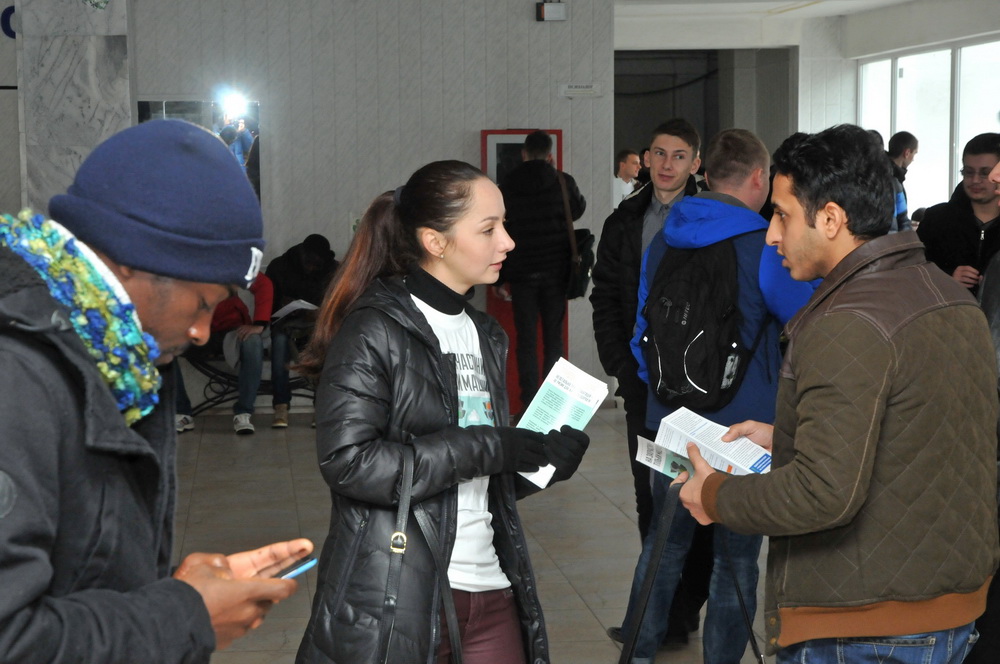 Information campaign seized various means of information delivery – from publication of thematic articles in local media and rotation of audio and video pieces to distribution of information booklets and spreading of information using banners and city-lights (junior panels). Within the information campaign implementation over 400 phone calls from Ivano-Frankivsk oblast were made on the National hot-line on combating human trafficking.
Opening of a criminal case on the article 149 of the Crime Code of Ukraine is one of the biggest achievements of the project. Those who are guilty in human trafficking are brought to responsibility with imprisonment for 3 years and 6 months.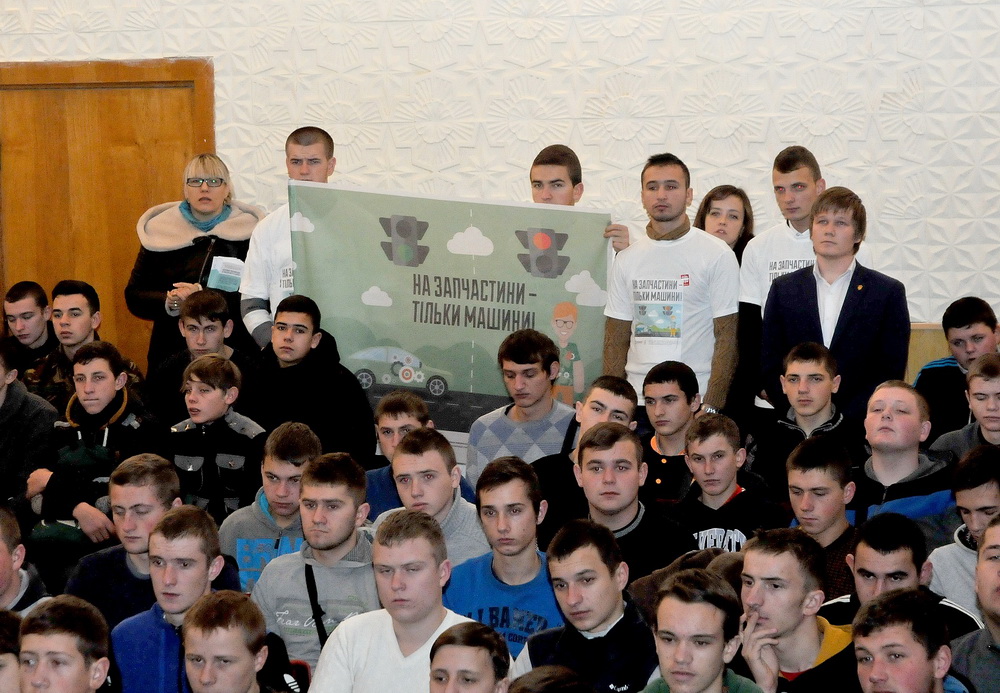 Farther Volodymyr Chorniy, Caritas Director, turned attention to a change in situation with human trafficking: "If some years ago Ukraine was a transit country in human trafficking and Ukrainians were taken abroad for exploitation, nowadays Ukraine became a destination country. A number of human trafficking cases inside a country is constantly increasing. Ukrainians exploit not only own compatriots, but also foreigners," he pointed out.
According to Fr. Volodymyr, when Caritas began to work in the sphere of combating human trafficking in 2004, women, mainly from Gorodenkivskiy, Snyatynskiy and Kolomyivskiy regions, formed the majority of slave-trade victims, who suffered from sexual exploitation in Czech Republic and Poland. These days predominantly men are human trafficking victims, 70% of them got to labor slavery in Russia. The majority of slave traffic victims in Pre-Carpathian region are from mountainous areas – Bohorodchanskiy, Rozhnyativskiy and Dolynskiy, men leave mountains looking for better paid jobs.