16.03.2016, Ukraine
Caritas Ukraine has distributed 13,500 food packages to residents of Donetsk and Lugansk regions as part of the project of assistance to IDPs and inhabitants of the buffer zone. The program was aimed to support disadvantaged families with food and personal hygiene products necessary to survive in winter.
More than 2 000 of these packages were delivered to residents of Ukrainian territories that are not under government control via logistic center KPVV "Novotroitske". In particular, inhabitants of Alchevsk, Andriyivka, Gorlivka, Dokuchayevsk, Chastka, Donetsk, Komsomolsk, Mospino, Novy Svit, Olenivka, Telmanove, Yasne, Shakhtarsk, and Razdolne received help.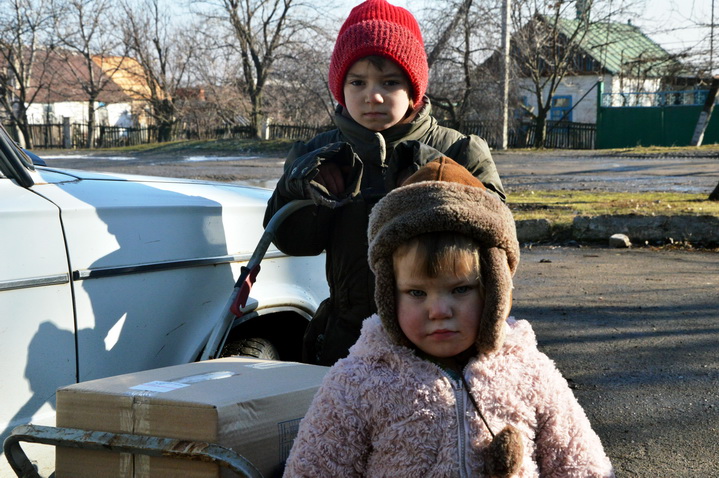 Aid was received by the most needy residents of the buffer zone, including seriously ill persons and people with special needs (38% of recipients), large families (15% of recipients), single elderly people (14% of recipients), single mothers (12% of recipients), pregnant women and mothers who are breastfeeding (12% of recipients). Overall Caritas Ukraine supported over 25 000 people.
The project coordinator of Caritas Ukraine Valentyn Bebyk points out that currently a lot of people are staying in the buffer zone.  Some of them have not been able to leave because of the lack of resources or with intention to retain their homes, so they really need help and support. Foods packages from Caritas Ukraine often help these people to survive. Therefore a priority still is to provide basic human needs in these territories.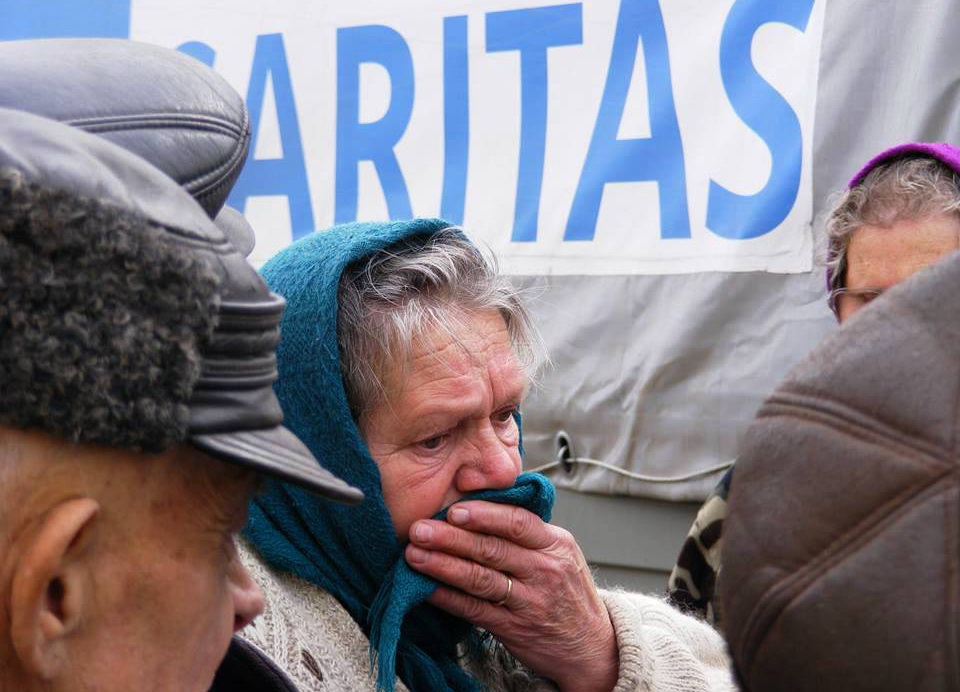 In turn, Director of Caritas Mariupol father Rostyslav Sprynyuk expressed his gratitude to everyone who contributed to the project. "Fire, cold, lack of infrastructure and medication, loss of hope, psychological traumas, loss of family members – this is not a complete list of what people experienced for the past two years! Those who do not live here and never felt all the burdens carried by these people can hardly understand them. Hence it is important to feel gratitude of these people and see smiles on their faces", – he added.
Program of assistance is funded by Humanitarian Aid and Civil Protection Department of the European Commission (ECHO) via Caritas Austria and is implemented by Caritas in Mariupol and Kramatorsk in partnership with the NGO "Mercy of Lugansk".