16.03.15, Khmelnytskiy
Recently workers and volunteers of Caritas Khmelnytskiy once again visited Yampil special school-orphanage of I-III grades. Local Caritas has been providing assistance to this and other social establishments in oblast for many years, uniting philanthropists, local communities and own beneficiaries: together they render humanitarian aid in form of clothes, shoes, toys, holiday presents and also involve orphanage pupils in creative events and initiatives.
This time local PLC "Ecoplast" prepared special presents for over 100 orphans and disabled kids, members of "Vizerunok" Krasyliv choreographic studio presented an interesting concert program and managed to evoke sincere joy and glint in children's eyes, and also excitement from watching of an outstanding performance.
Olena, pupil of 7-th form in Yampil orphanage, says: "Visit of Caritas team is always a big holiday for me! I am looking forward to see them again, because it's very interesting to spend time with them, and they can't stay here once and forever. They don't o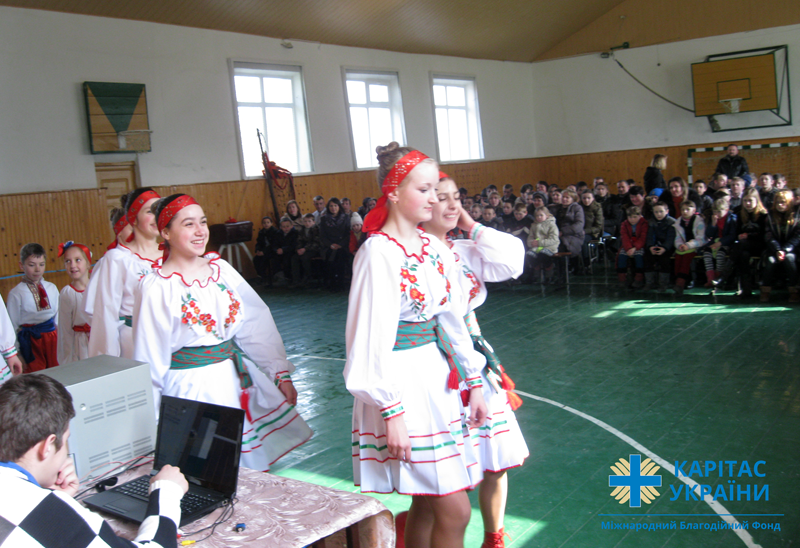 nly bring presents, but also some fascinating things – like a performance of "Vizerunok" choreography studio."
Starting from 2004 Caritas Khmelnytskiy has been involved in the activity with children, youth and families in crisis circumstances: on basis of daily social center and by means of cooperation with other social establishments, organization of different initiatives. At the moment social center of local Caritas provides needful young people with a possibility to join various thematic courses and trainings, exercise on a special playground (football, volleyball and table tennis), take part in profession-oriented events, use computer and Internet to find certain information, notably about job opportunities, together organize leisure and recreation. Moreover, Caritas in Khmelnytskiy renders psychological-pedagogic support and social counseling, humanitarian help, possibility to do laundry and improve sanitary-hygienic condition of beneficiaries if there is such need.
"I am glad to recognize that with such visits we can transform these kids, not only bring more joy and bright colors to their routine lives, but step by step initiate all-round development of their personalities and creative self-actualization, orient their energy in a meaningful activity. It is significantly important for us in Caritas Khmelnytskiy not only to provide material help (though it is required and is a basis need), but change destinies of our beneficiaries, form new worldview, give opportunities to develop and fulfill their potential," emphasizes Dmytro Kozlovskiy,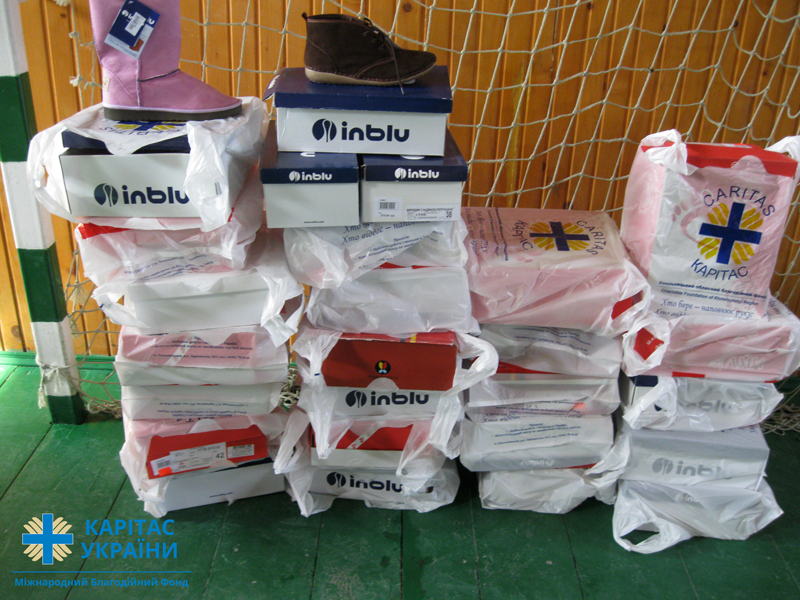 leader of "Mobile work with youth" project in local Caritas.
In the near future Caritas in Khmelnytskiy plans to open a choreographic studio and a drum club. Each Saturday – seminars, talks and trainings oriented on various topics. All these things favor social inclusion of kids from crisis families, their social cohesion, form positive attitude and background for healthy life style without alcohol, drugs, violence and other negative developments that can be observed in youth circle, particularly, when they spend their leisure at streets, looking for doubtfully adequate entertainment and means for self-actualization.