29.04.13, Ukraine-Czech Republic
We interviewed three experienced coordinators of Home Care project in Ukraine. Recently two of them have visited conference in Czech Republic and now have a good deal of ideas and information concerning the above mentioned project, medical and social services. This year the international funding for the project will be cut off and it will be finished.
What changes have occurred in Home Care project for the last 15 years in Ukraine? What other organizations provide the same services in Ukraine?
Galyna Kurnytska, National Project Coordinator: A lot has changed since Home Care project began its functioning. In particular, target groups, scope of service, employees' qualification, documentation, approach. But the most important thing was left. It is individual in crisis, his/her needs, desires, priorities and cultural values.
For the last years the project was implemented in 13 cities of Ukraine, on basis of two social institutions – Caritas Lviv of the UGCC and Sheptytsky Hospital; in Sosnivka, Brody, Zhovkva, Ternopil, Boryslav, Ivano-Frankivsk, Kyiv, Stryi, Khmelnytskiy, Kolomyia, Odessa, Donetsk.
At the moment the project is limited to 8 cities and seizes relevantly less number of c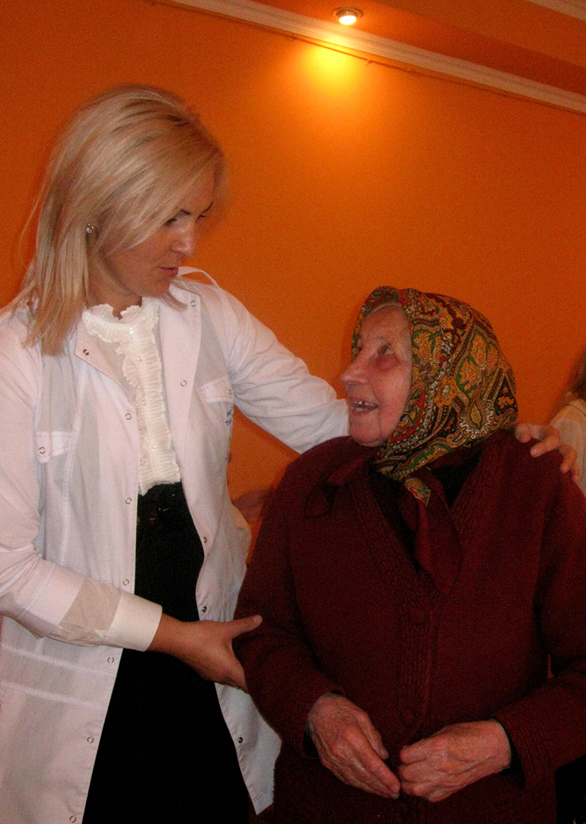 lients. In fact, we provide services for 600 seniors; some hundreds of individuals get informational support; and some dozens get rehabilitation equipment for a rent.
Home Care focuses not on the individual problems of each person but on his/her individuality and immediate environment. Caritas Ukraine employees strive to provide the best quality comprehensive assistance, taking in consideration not only physical but also spiritual and psychological needs of each client. Home Care project stuff helps to establish positive relations in family circle, provides instruction on decent care of the ill, and renders psychological aid after loss of an individual.
Similar services are rendered by state territorial centers of social services (twice a week isolated unemployed people receive social and household services). There are also local paid services for taking care of ill seniors. Red Cross is one of civic organizations who also provide such services in an integrated manner.
What were the purpose and results of your participation in the international conference on medical care held earlier in Czech Republic?
Natalya Masnyk, Project Coordinator in Ternopil: The trip was very educative. We saw how Home Care project operates in Olo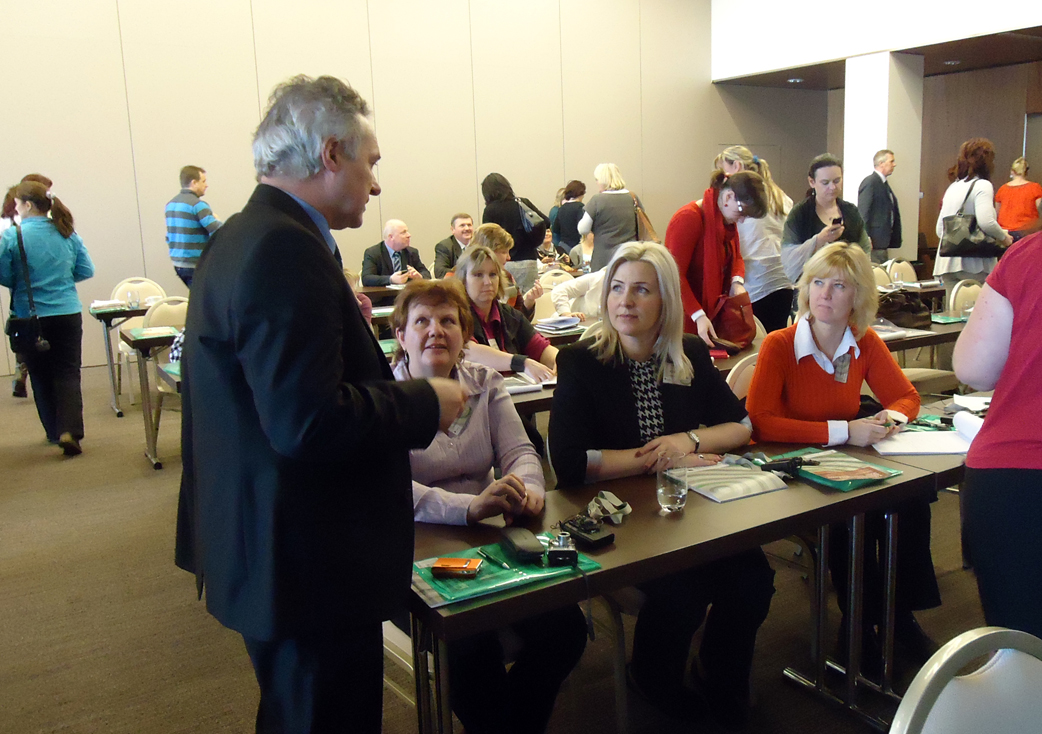 mouc (Czech Republic), shared our experience and best practices. Care of Caritas in Czech Republic is divided into medical and social. Clients have health insurance – it facilitates and optimizes delivery of such services and support from the state.
Furthermore, we have presented experience of Caritas in delivery of medical and social services in Ukraine. As far as I am concerned rather qualified and experienced employees are involved in the project at national level. The only problem project faces is lack of financial support and absence of contribution from the state or Ukrainian donors.  I am surprised by this fact. I wonder why people here think only about themselves and maximum about their parents, not even relatives, and definitely not about the ageing of generation.
What is different in the medical care experience of Caritas employees in Ukraine and Czech Republic?
Oksana Poyasyk, Project Coordinator in Kolomyia: In fact, in Ukraine we have right to render only social aid –housekeeping, assistance with activities of daily living for the ill and feeble, feeding the client etc. On the other hand, in Czech Republic emphasis is put on medical service.
Moreover, our project has been financed by foreign donors for at least 15 years (note: at the moment project benefactors are Foundation "Remembrance, Responsibility and Future"(EVZ) and Caritas Germany). Caritas employees provide services to needful Ukrainians and have been working for the state and paying taxes all their life. In ideal situation by system of different forms of insurance they should have decent salary and further develop the project. Anyway, it is pointless to retract the project…
Do you get any support from authorities or private donors at regional level?
Natalya Masnyk, Project Coordinator in Ternopil: We receive financial aid from local sponsors. These are wealthy people who are acquainted with Caritas work and deeply respect it. However, such financial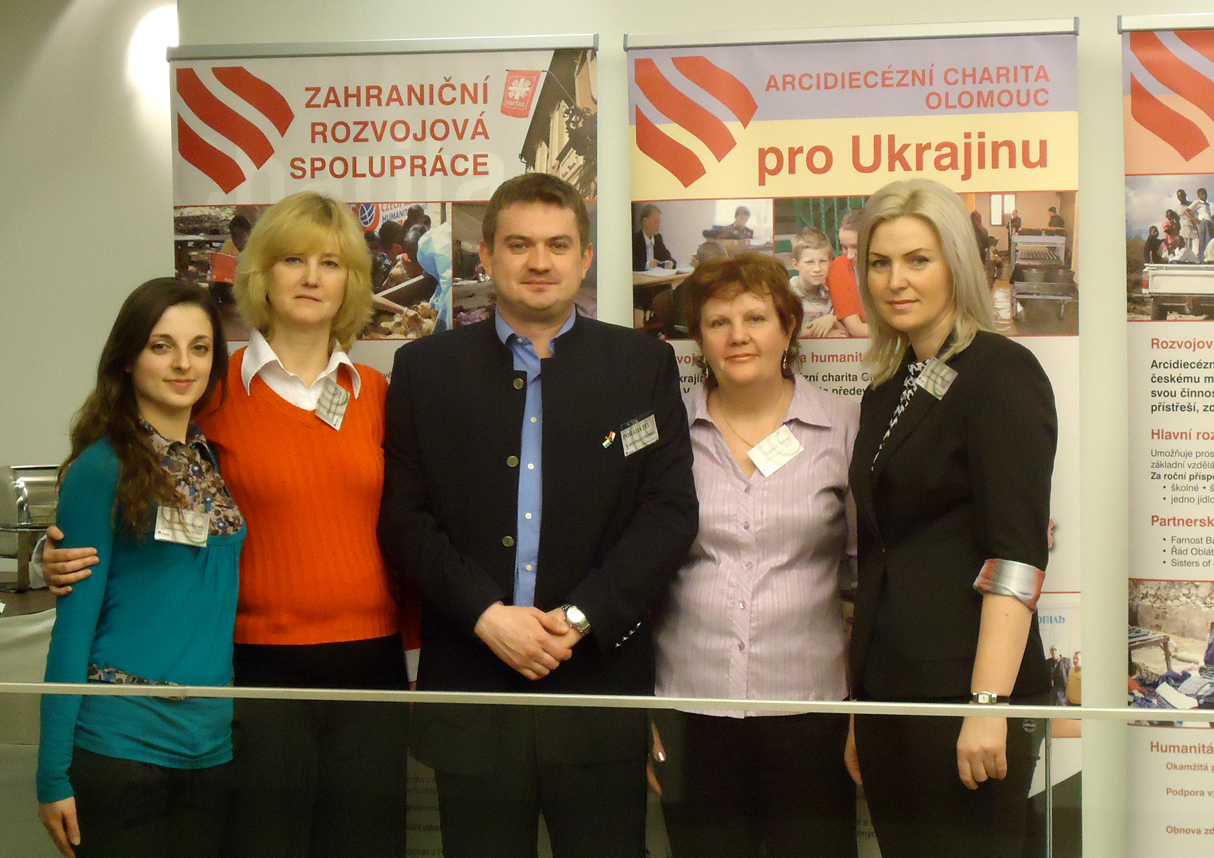 backing comprises only 2-5% from total budgets.
Is the functioning of Ukrainian centers of Home Care still possible after financial support from abroad will be brought to an end?
Galyna Kurnytska, National Project Coordinator: No, it's impossible. At the moment project operates on a gratuitous basis from patients' side and is financed by contributions of benefactors. Nevertheless, by making feasible the model of full or partial funding for the account of client, family members or private benefactors or at the expense of government order for medical and social services – the project will have future.
Nowadays Caritas Ukraine has an objective to develop the mechanism for implementation of Home Care program at the national level in the system of medical and social services delivery. We have special team of three lobbyists and plenty of faith that middle ground with authorities will be found.