10.03.2016, Ukraine
Modern methods of rehabilitation of people with intellectual disabilities are actively implemented in Ukraine. One of these methods is art therapy, which has been practiced for years in medical, educational and social institutions around the world. Caritas Ukraine also has experience in this field.
Artistic atmosphere promotes internal openness and creates for mind an especially comfortable space where communication skills are developing easier and more naturally. Poetry, music, theater are great tools for rehabilitation and socialization of people with disabilities. Creativity of people with intellectual disabilities contributes to their personal development and fulfillment. Artistic workshops, exhibitions of paintings and poetry readings help society to rid of stereotypes in their attitude to disabled youth.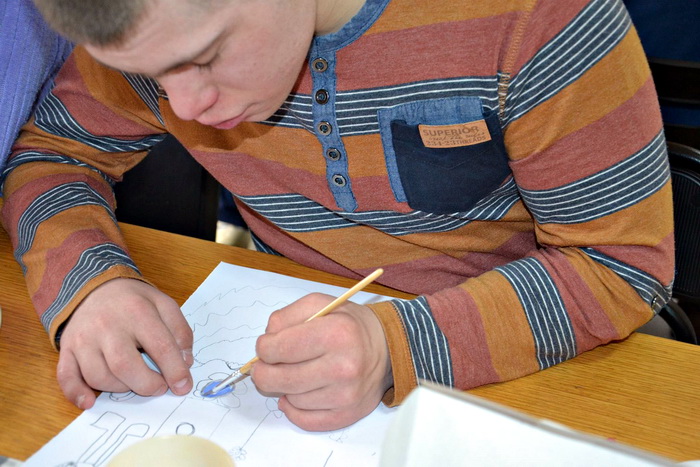 At the beginning of February Caritas Ukraine have started art project 'Let's Make Open and Creative Changes Together' for protégés of social centers for people with special needs in Drohobych, Stryi and Lviv.
The project aims to encourage a discussion of public attitudes towards people with disabilities and promote social inclusion of youth with intellectual disabilities in the local communities with a help of creative work and artistic practices.
Among the tasks of the project is a creation of artistic workshops in Drohobych and Stryy; organization of the drama section in Lviv; consolidation of youth with disabilities, IDPs children and volunteers by means of artistic and cultural events; exhibitions of art-works made by disabled youth, and updating of the discussion of the problems of disabled people.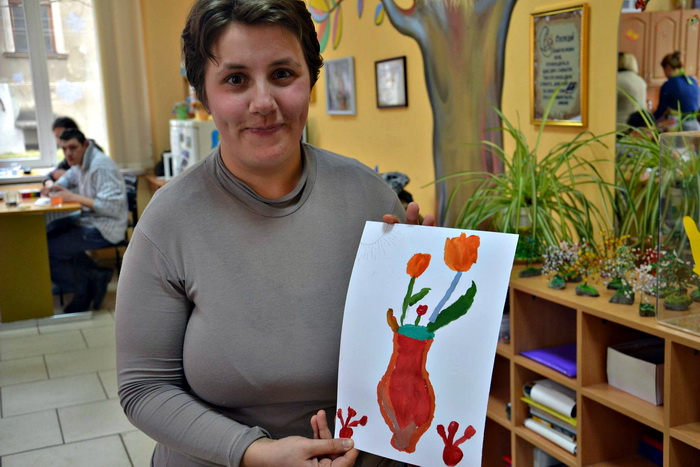 The project is presented for sixty-five wards of Caritas with intellectual disabilities and ten children of immigrants in three cities of Ukraine. There will be created an atmosphere of sympathy, friendliness, safety, mutual emotional support. Each participant will have the opportunity to uncover their creativity, express themselves in artistic way, and rethink various topics. Participation in the project can give them the chance to improve their social skills, interpersonal relationships and behaviors, reduce anxiety and aggression and discover their talents. Besides, coordinators are assured that project will make a step towards wider public overcoming the stigma of people who are different.