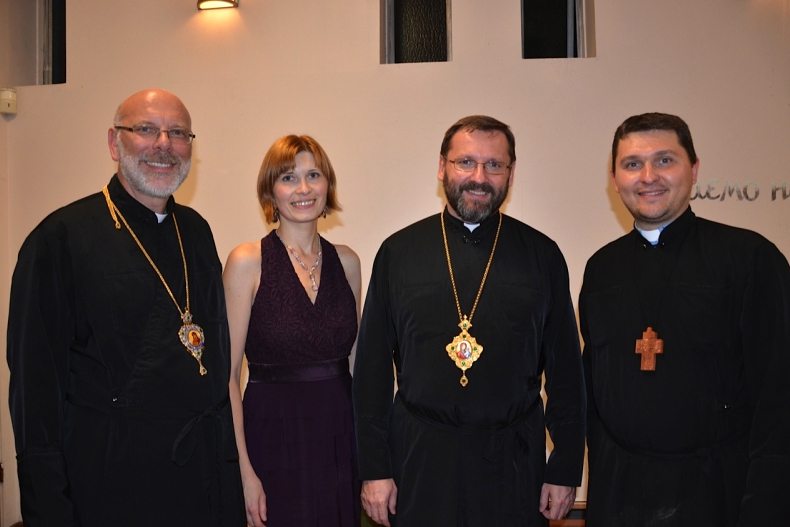 11.12.13, Ukraine-Canada
Since autumn last year volunteers from Canada have joined "Christmas Candle" charitable initiative of Caritas Ukraine. They have organized a fundraising campaign to help socially vulnerable children in Ukraine by means of distribution of special Christmas candles.
For 11 years Caritas Ukraine has been organizing "Christmas Candle" initiative for Ukrainians to get involved in solving social problems in the country. It is aimed at distribution of Christmas candles, created by disabled youth, and fundraising to render assistance to children and youth in crisis life conditions.
Every year thousands of such children have possibility to join activities of science teams and creative circles in children's social centers of Caritas Ukraine, take part in summer camps organization and visit excursions, hold special celebrations and become recipients of target help. Great number of children returned to life in society and in the near future will become active citizens of Ukraine.
With blessings of His Grace Bishop Ken Novakivsky (Eparch of New-Westminster of the UGCC) this year Borgana Koren-Lupynis, who heads activities of the Ukrainian School of Holy Eucharist in Vancouver, initiated implementation of cha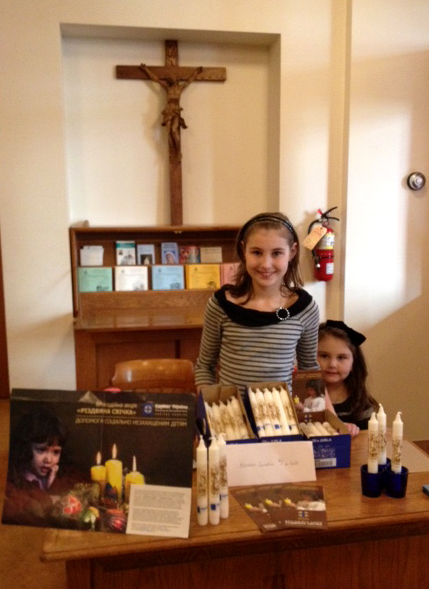 ritable initiative in Canada. O-director and mentor in Ukrainian School Fr. Yuriy Vyshnevskui assisted her in this.
– Father Yuriy, why did you and your parish, colleagues and friends join "Christmas Candle" initiative in Canada? What were motivating factors for you?
When last year we got involved in "Christmas Candle" initiative for the first time, not many people in parish and in eparchy in general knew that such practice exists for many years in Ukraine and other countries of Europe (the most well-known – 1 Millon Star, 1 Million Sterne, 10 Millions d'etoiles, Un million de stele).
Without taking into account the terms of preparation to the last year initiative, it was successfully organized. This fact became a kind of motivation for us to participate in the initiative this year. A thought that our contribution to "Christmas Candle" helped somebody didn't leave people indifferent.
– What charitable projects were implemented/are being implemented by your church community?
In general, there is no specific tendency of philanthropy in parishes, that's why it depends on needs in certain location. For instance, collecting food products for needful people at the time of Christmas or Eastern holidays is a wide-spread practice. Later, all products that were collected are brought to one centralized place that is called 'food bank'.
–    What are the priorities in philanthropy in Canada and how do they differ from those in Ukraine?
Regardless the place we live – in Ukraine or in Canada – priorities shall stay the same: it's assistance to those who are really in need.
In my belief, to promote charity action among Christian people there should be an emphasis on the fact that we can't be a Christian community without rendering help to neighbors and especially those in crisis life conditions. In other words, it is important to put a slogan "Faith isn't alive without action" into force. Service to the neighbor in unique and great manner expresses the inner nature of Church and reveals how vivid are different parishes.
–    Fr. Yuriy, according to your opinion how participation in charitable action can be determined: by mentality, economic situation, good example or habit, own experience of complicated living circumstances, level of spiritual development?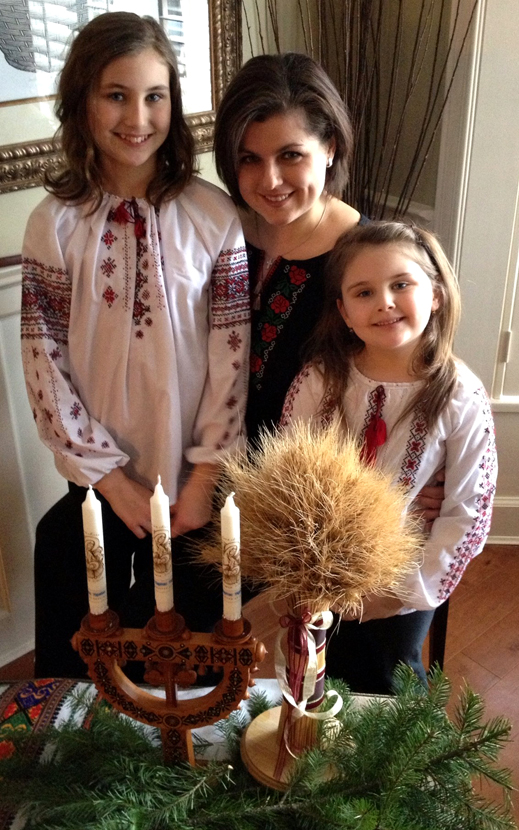 I think that everything you mentioned plus something that God will say to each individual and it's not often understandable for everyone. There is much pain and sufferings around us and all these things are a kind of invitation to do the good and take care of the most vulnerable in this world. 
For the last two years we read and think over Pastoral Letter of His Beatitude Sviatoslav "Vivacious parish – meeting place with Christ alive" in all our parishes. There are some interesting words in one chapter on service to the neighbor: "We will be able to consider ourselves as vivacious Christians when our parishes become places where we take care of orphans, protect widows, assist the poor and divide sufferings with the ill." It is necessary that we strive to be "vivacious Christians", and God will indicate the way we can attain this state of being!