01.12.11
Caritas Ukraine was involved in an international conference: Social and Economic Impact of Migration: Possibilities for Central and Eastern Europe. The organizer and host of the conference was the Ministry of Employment and Social Policy of Poland and Eurofound (European Foundation for the Improvement of Living and Working Conditions).
Representatives from EU institutions, national governments and experts from the non-governmental sector that deal with migration and integration issues participated.
"The Polish Presidency at the EU has given us a unique opportunity to research the Central and Eastern European point of view of the very complex consequences of labour migration. Eurofound currently has a terrific amount of experience conducting migration research.
Caritas Ukraine greatly benefited from their insight, from participating in the conference with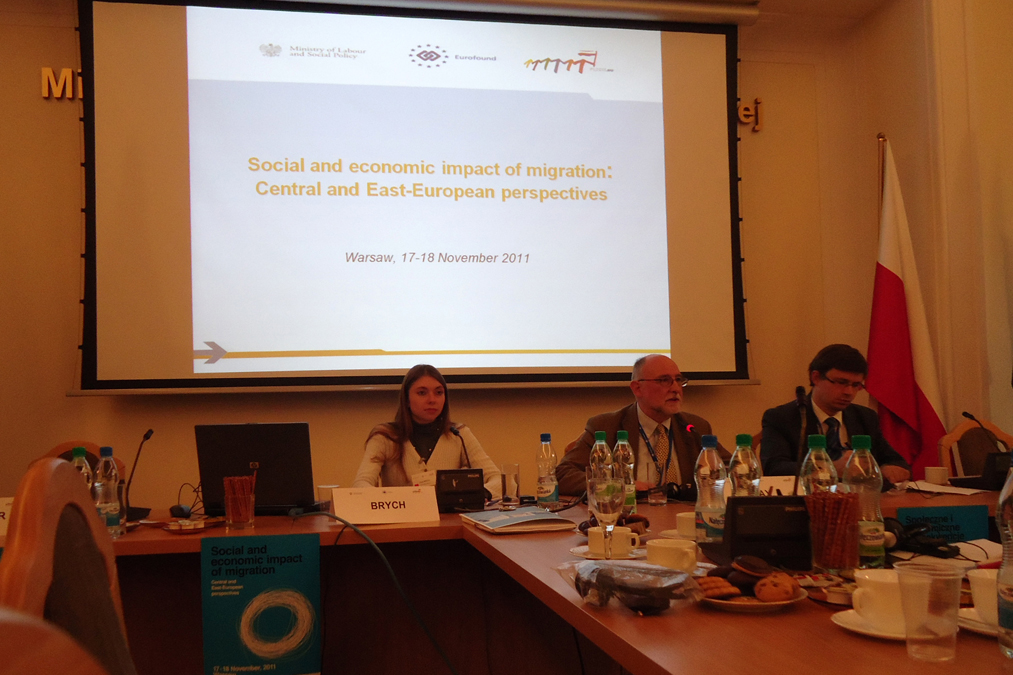 them and having the opportunity to present our experiences and the work we do to battle the negative consequences of migration; we also obtained valuable new contacts," says Rostyslav Kis', Manager of Caritas Ukraine's Migration Projects.
The first day of the Warsaw conference focused on the social consequences of migration: the impact it has on families, children and parents of migrants who need outside help to manage their lives. The second day was devoted to discussing the scale and types of migration flows in Central and Eastern Europe.
Iryna Brych and Rostyslav Kis', Representatives from Caritas Ukraine presented Caritas' activity including their re-integration projects and their social centres for children of labour migrants which are aimed at overcoming the negative consequences of labour migration for Ukrainian society. Caritas' unique undertakings created a lively discussion among conference participants.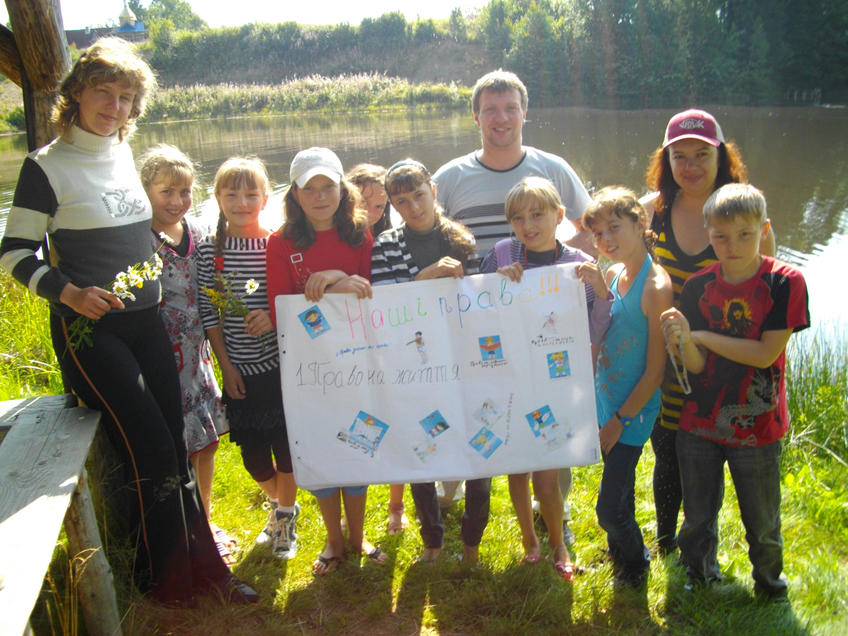 Caritas Ukraine's activity in this sphere is extensive and unique—for many years the regional and national organizations have helped hundreds of people who were victims of unregulated migration processes. Parents abandon their children and their aging parents, married couples fall apart, family values and ties are ruined, the demographic situation continues to decline, and changes occur in familial and societal gender roles. Collectively, this significantly changes our society and contributes to its degradation in many spheres.

Thanks to support from Caritas organizations in Spain, France and Switzerland, Caritas Ukraine currently operates 7 social centres for children in cities of Western Ukraine that are strongly affected by migration: Ivano-Frankivs'k, Kolomiya, Striy, Drohobych, Brody, Boryslav, and Novovolyns'k. Nearly 500 children utilize these centres.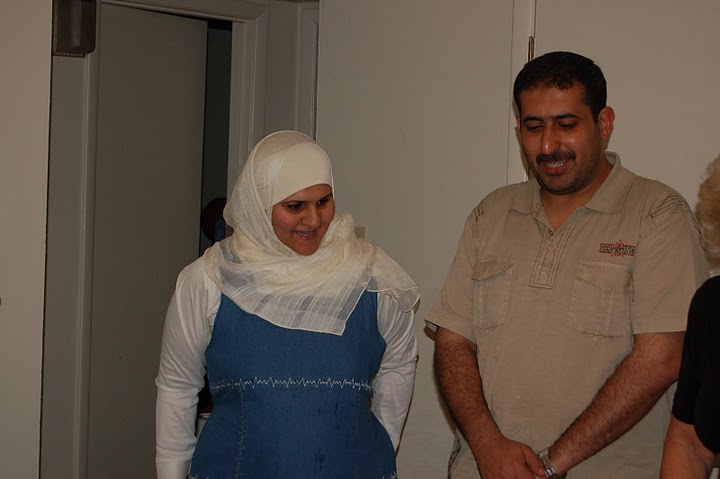 Also, thanks to the extensive study of the lives of Ukrainian migrants abroad, for more than five years, Caritas Ukraine has been running projects aimed at repatriating and re-integrating Ukrainian migrant labourers who voluntarily decide to return home from the EU.
In September 2008 the ERSO project led to the creation of the Ukrainian Solidarity Network which includes 30 partner organizations in 15 regions of Ukraine; the coordinating centre is in L'viv. This structure significantly eases reintegration by providing information, psycho-social support, legal advice and material assistance to Ukrainian migrants who wish to return to their homeland.
In 2011 Caritas Ukraine began administering the STAVR project. The goal of this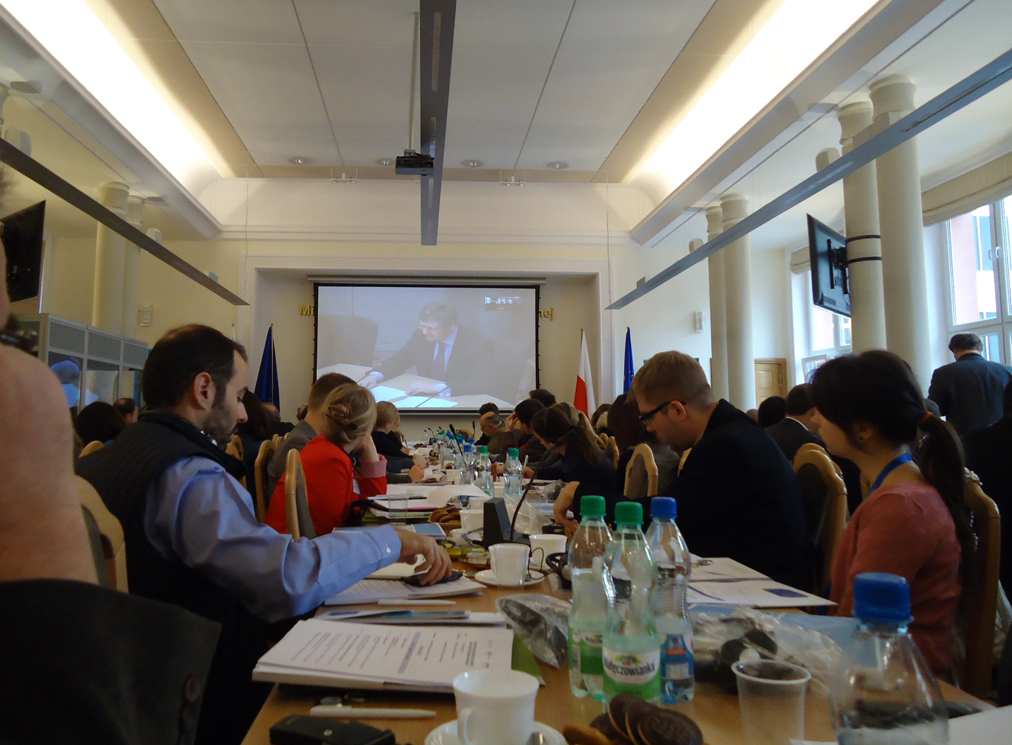 project is to assist migrants who have returned home from Belgium so that they can be successfully repatriated.
Iryna Brych, Coordinator of the STAVR project in Ukraine says: "Ukraine today is experiencing a difficult political and economic time and everyone who understands the reality and importance of unregulated immigration—the governmental bodies as well as community groups—needs to work at changing this situation."