09.08.2016, Dnipro
In Dnipro, team of Child Friendly Space launched an interesting initiative – a week of good deeds. After all, not many were interested in just watching cartoons or participating in ethical discussions. So, it was decided in the Center that "it is better to act". Eventually certain events were initiated to allow children doing good acts and motivate them to be useful to others.
The first such event was the soap making workshop for children and their parents. Before the start of the workshop, notice was given to children that they make soap not only for themselves.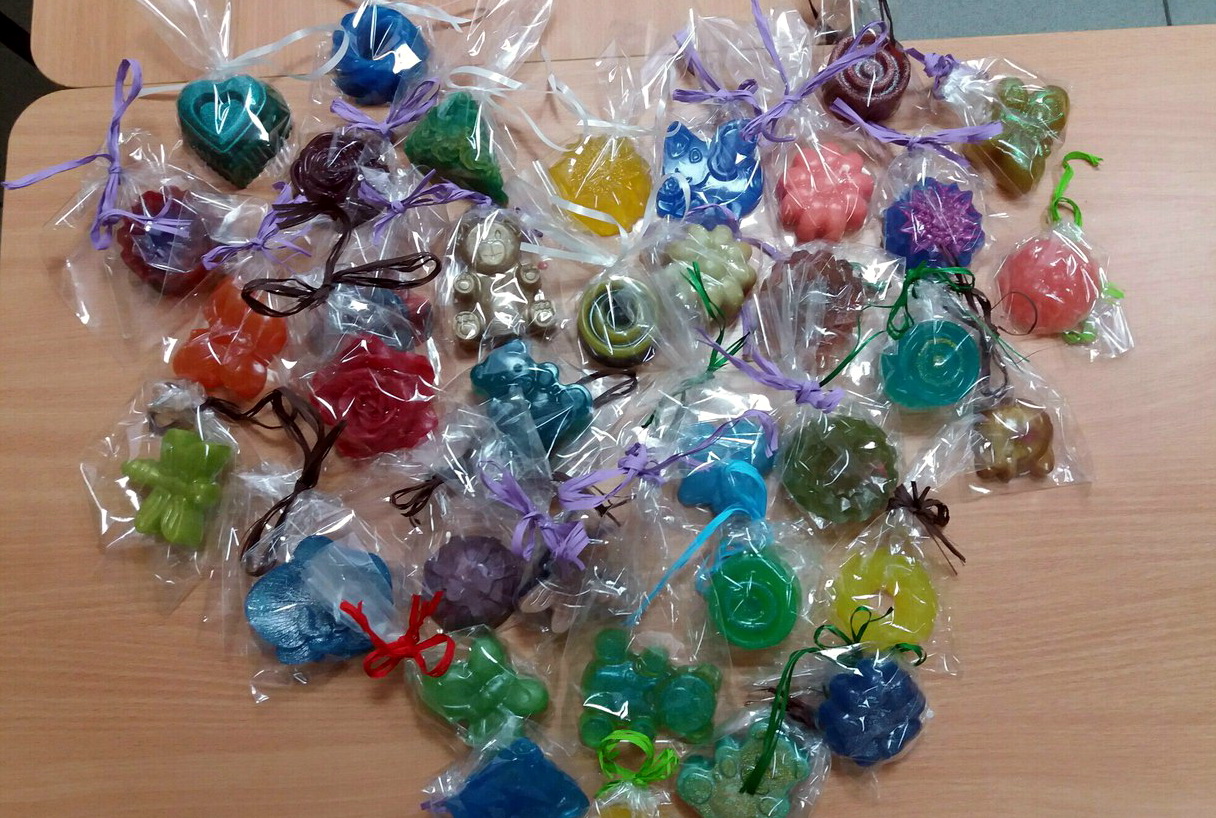 The second piece was to be a gift to child without parental care. This idea amazed participants very much. As they realized that it is not just a piece of soap but a gift for a child in trouble. Therefore, children come up with a variety of shapes and colors to please those who would receive the gifts. There was soap in a shape of fruits, animals, flowers, in different colors and with various flavors. Participants of the workshop not only made soap but also carefully selected packaging, color and shape of decorative tapes. Everyone wanted to bring at least small part of joy to children!
Workshop on making soft toys was also successful. In the center they are widely used for workouts and exercise liked both by children and their parents. For that reason everyone wanted not just to use these toys but to "personalize" them by choosing their color and favorite character. Children made patterns and cut the fabric by themselves, while parents helped to stuff toys with special material, to sew and decorate them. After the workshop everyone received one unique toy and prepared another one for charity.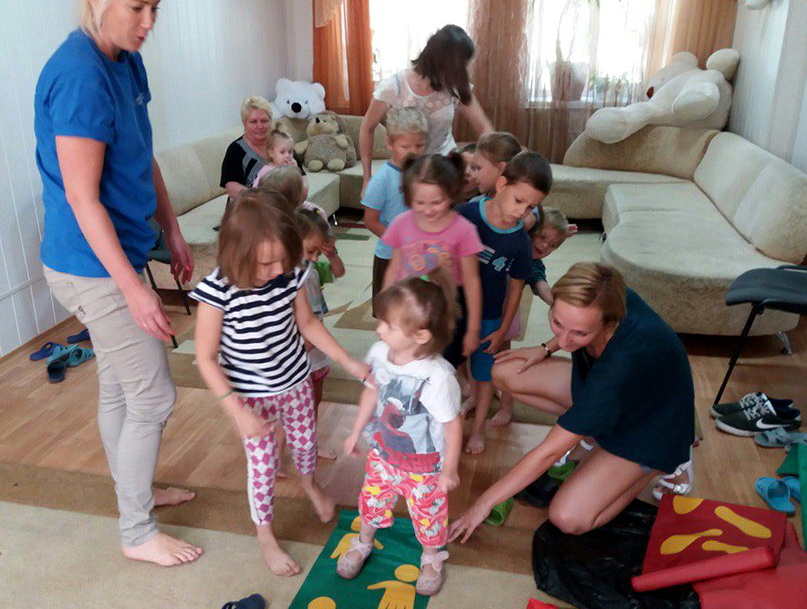 After the workshops, wards of the project visited an orphanage Barvinok (Periwinkle) and had the opportunity to contribute self-made soap and toys personally. Orphans were pleased to receive unusual gifts, warmed by hands and hearts of their peers while pupils from Caritas were happy to feel their involvement in charity. During the visit, the Caritas team not only organized handing out of gifts but also prepared an origami and paper modeling workshops for children from the orphanage and the Caritas center. Besides, all kids played games together and danced.
"Most of all I enjoyed making presents and giving them away! When children from "Barvinok" saw our soaps they were so amazed! Maybe they thought it was candy at first. And then they began to smell it, examine carefully. It was difficult to choose one. And the same situation was with toys. First, all desired to have banana, then – the little dragon. Then they exchanged their gifts among themselves. But no one quarreled, all agreed, and I liked it the most! ", – shared his impressions Vlad, ward of the Child Friendly Space.
The originality and effectiveness of this approach noted not only children but also members of the project. Animator Anastasia commented: "All kids are very talented. I really liked these activities! This is even more than I expected!"