22.02.2016, Kharkiv
In early February, happy event took place in Caritas Kharkiv – two wards of the "Home Care" got married. In this way social workers of Caritas Kharkiv have helped to elderly couple to fulfill a dream.
Oleh and Halyna Lavrentyev met during their work in Arkhangelsk, in few years they got married and together took care about Halyna's daughter Olenka. Then, after six years of living in exile, they returned to Ukraine and settled in Pervomaisk, Luhansk region. Daughter Olenka married and moved to Kharkiv with her husband.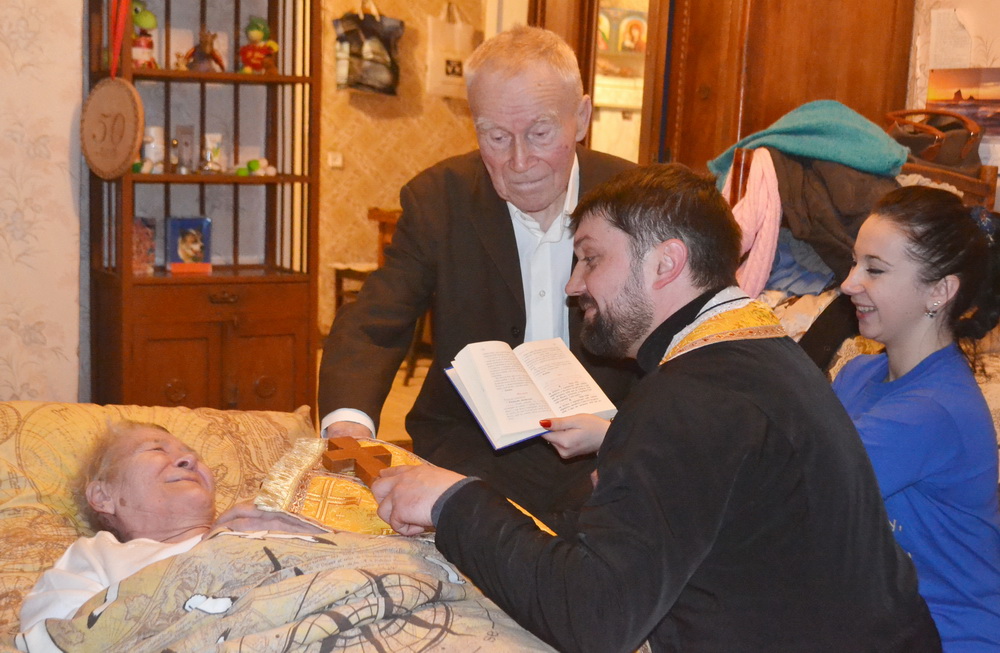 In 2014 after start of armed conflict in eastern Ukraine, family of Lavrentiyev worried a lot about the situation around them. As a result, Halyna experienced a stroke that caused paralysis. Despite of old age and frequent diseases, Oleh took care of his wife, but increasing armed conflict convinced family to leave their home and look for shelter in Kharkiv. Their daughter helped them to arrange everyday life, but she was not able to provide a proper care for her mother.
The couple asked Caritas Kharkiv for help. It provides assistance to IDPs and implements successfully the project "Home Care". Social workers examined living conditions and quality of life of elderly couple, and involved them in the project. One day Halyna shared her dream with social workers. She wished to have wedding ceremony with her beloved husband Oleg.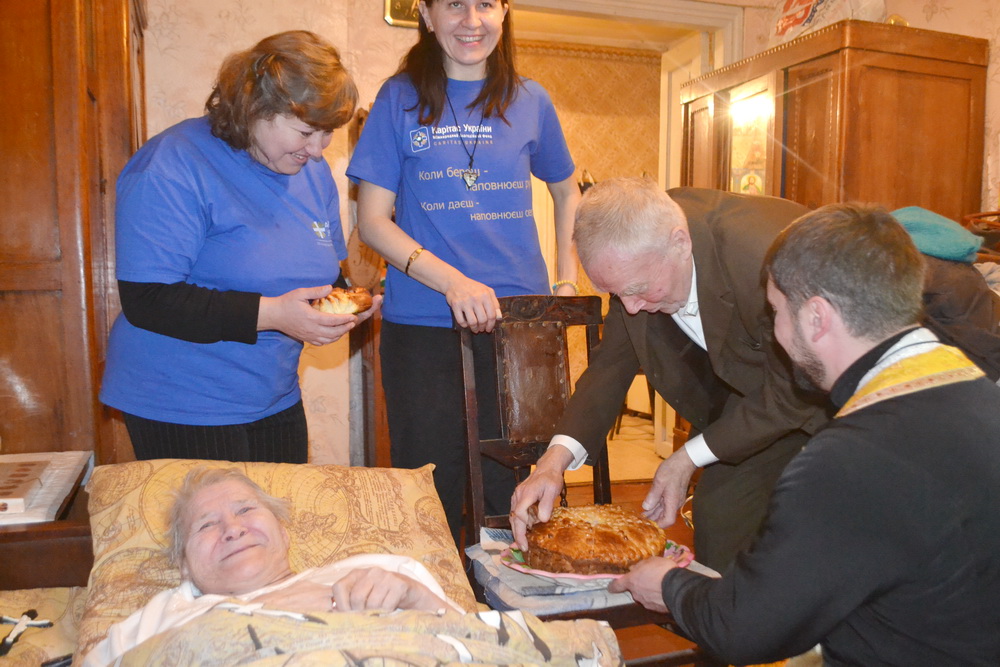 Sacrament of Matrimony was held by director of the Caritas Kharkiv father Serhiy Koval. Social workers of the project baked real Korovai (Ukrainian wedding bread) and prepared a lot of wonderful presents for Oleh and Halyna. The couple went through so many trials, but this wedding ceremony was a touching proof of true love that can overcome adversities.
Let us remind you, that Caritas Ukraine helps elderly people for more than 15 years. The main task of the Fund is to help the needy. It implements the project to help lonely people, people with significant physical damages or those who cannot have a decent retirement for health reasons. The project "Home Care" is the first social initiative in Ukraine, working with this group of people. Over the years of work, through the efforts of social workers and benefactors, several thousand of people in different cities of Ukraine regularly receive aid.