22.09.2014, Ukraine
Up to 27 millions of people face labor of sexual slavery all over the world. According to the latest data of the State Statistics Committee of Ukraine nearly 1 mln. of our compatriots, aged 15-70 years, work or are looking for a job annually, and this means they were at risk to get into slavery. International Organization on Migration estimates that over 120 000 Ukrainians have suffered from human trafficking since 1991: they became victims of labor and sexual slavery in almost 60 countries.
The most recent report of the United States Department of State dedicated to human trafficking informs that Ukraine is not only a source of human trafficking when Ukrainians become victims of this crime in many counties of the world, but the scale of trafficking in human is growing within the country, it concerns migrants from Moldova, Uzbekistan, Cameroon and Pakistan. This criminal activity is the most quickly increasing in the world and is linked to illegal arms trafficking, is the second one after drugs dealing. Criminal bodies annually earn billions of dollars on human trafficking.
Caritas Ukraine can't stay aside from this problem. That's why 10 years ago work on human trafficking was organized. It seizes 4 specialized centers in Khmelnytskiy, Ivano-Frankivsk, Drohobych and Odesa and focuses on 2 activity areas: reintegration assistance for human trafficking victims and preventive measures.
On her friend's wedding Lyudmyla got acquainted with a woman who offered her a job in the supermarket in Warsaw. Future employers successfully communicated with Lyudmyla and even offered her to help in preparation of documents. When Lyudmyla came to the Polish capital she was forced to be a prostitute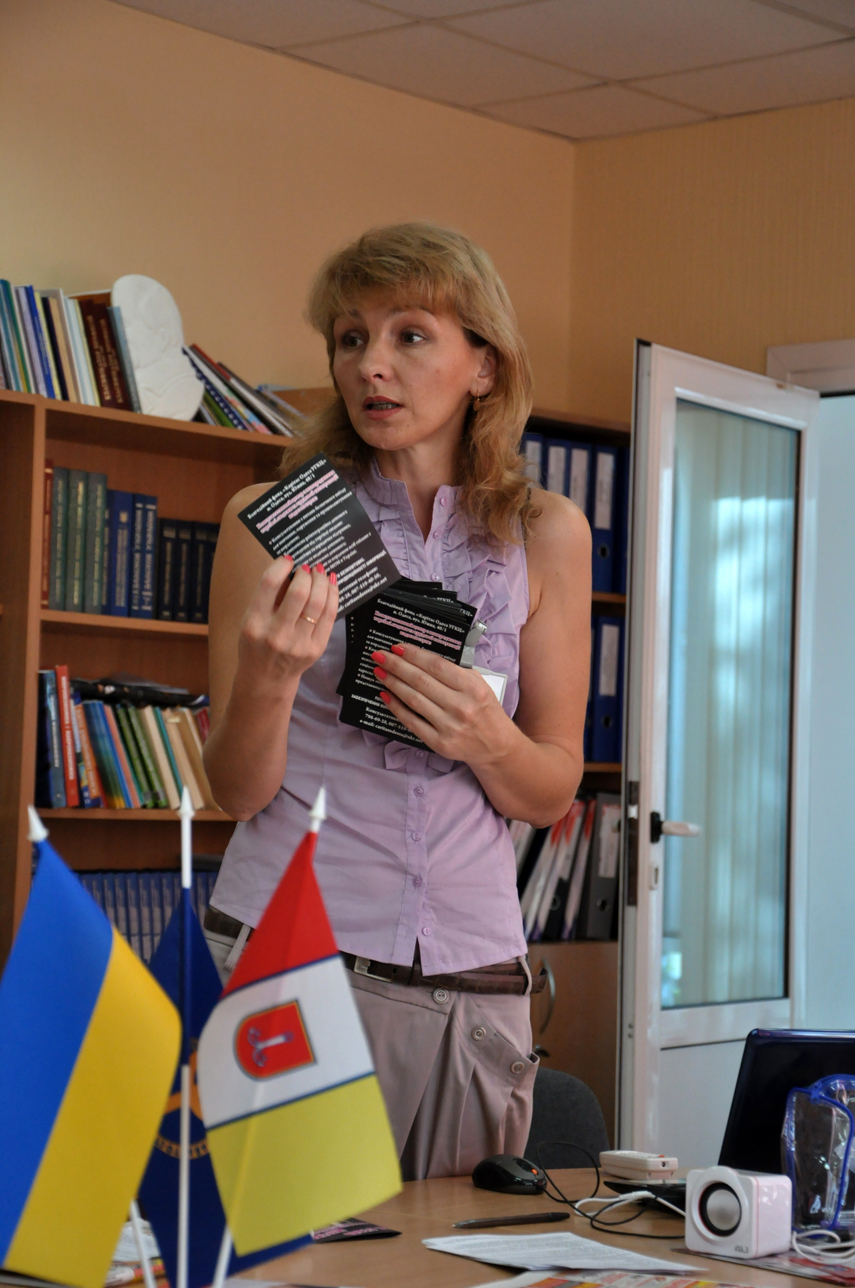 . She tried to refuse from doing such job, because of this she faced physical violence. Afterwards, having problems with health Lyudmyla returned to Ukraine where she found out that she was pregnant. She decided to give birth to this child.
After some time passed a woman who exploited Lyudmyla started to put threats on her and claimed money from her. Then, a woman-criminal was arrested by militia workers, they opened a criminal proceeding and forced to provide a former employee with a reimbursement. Police officers directed Lyudmyla to Caritas Ukraine of the UGCC where she received care that foresaw legal and social help and also work with a psychologist.
International Organization on Migration joined the process of rehabilitation of Lyudmyla and payed for lawyers services, assisted in medical examinations and treatment, when she faced some gynecological problems, provided food products and hygienic means. Afterwards, a woman gave birth to a child and met a man who loves her despite her past. She is very happy together with him. They are trying to create a strong family.
Since 2004 a Consultative center for social assistance to victims of human trafficking has been operating in Caritas Ivano-Frankivsk. Each year in condition of absolute privacy reintegration help is provided to dozens of people, and hundreds of people are seized with preventive activity.
Every year tens of thousands of individuals of risk groups or who directly faced human trafficking receive targeted consultations, social follow-up, psychological help; join group seminars and trainings accordingly to their needs. In collaboration with state employment services, militia, Ukrainian and European state and civic structures individual plans of rehabilitation are compiled for every victim of human trafficking. This maximally favors social integration of an individual. If needed victims are directed for medical examination; employees of consultative centers favor documents recovery, process of looking for accommodation, re-qualification and getting education, opening own business; provide humanitarian and legal help.
In course of special preventive measures among potential victims of human trafficking thematic informational materials are being distributed. Moreover, consultative centers on human trafficking prevention organize problem-oriented round tables, street initiatives, informational campaigns and artistic competitions. There is an on-going cooperation with comprehensive schools and high educational establishments. At seminars in Employment centers workers of Caritas consultative centers present information on safety departure abroad. Furthermore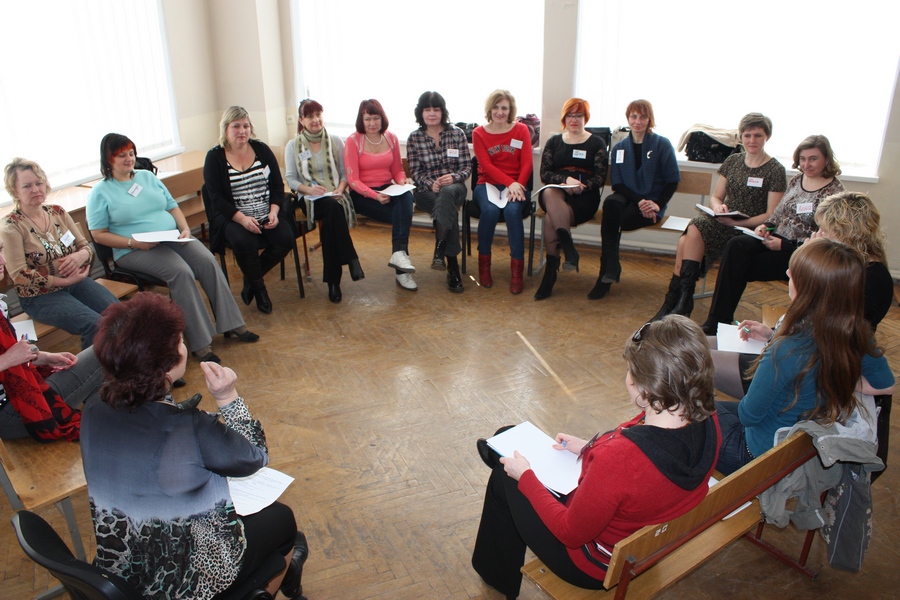 , there is an anonymous chargeless consultative assistance on security and legal education, employment abroad, marriages with foreigners, search for people who disappeared abroad etc.
Therefore, for the last two year Caritas Ukraine rendered help in reintegration to nearly 300 people; 7000 individuals were seized with consultative services; nearly 20 000 persons benefited from preventive measures. Such work is financed by Caritas France, Caritas Switzerland and Caritas Spain.