27.06.2016, Drohobych
In the Palace of Arts of Drohobychchyna Museum, an exhibition opened. It presents creative works by pupils of the Amazing Hands Center for Youth with Special Needs that works at Caritas Sambir-Drohobych Diocese of the UGCC.
The exhibition is located in two rooms of the museum and attracts with sincerity and warmth radiating from portraits of the art works authors, skillfully made by famous photo-artist Igor Fetsyak. The exhibition includes paintings, beadworks and other masterpieces.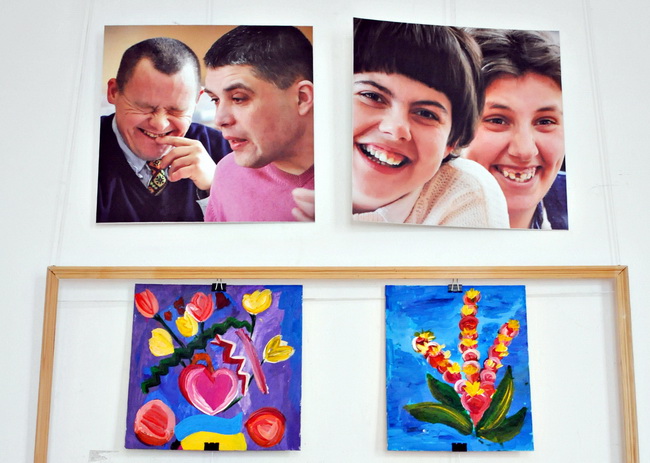 Young people with special needs from Amazing Hands Social Сenter were participating in artistic workshop within the four months art project 'Let's make open and creative changes together'. Exhibition of paintings and drawing skills improvement are visible results of their engagement. However, the major result, due to organizers believe, is the sincerity and kindness of young people with special needs shared with all participating in the project.
"The results of art workshop exceeded my expectations, – says artistic director of the project Daryna Mysak-Tkach, – Efforts invested in the wards of Caritas brought not only good artistic results. I taught young people with special needs how to paint, and they taught me sincerity and kindness. Frankly, I was just flying to every class, because they gave me wings."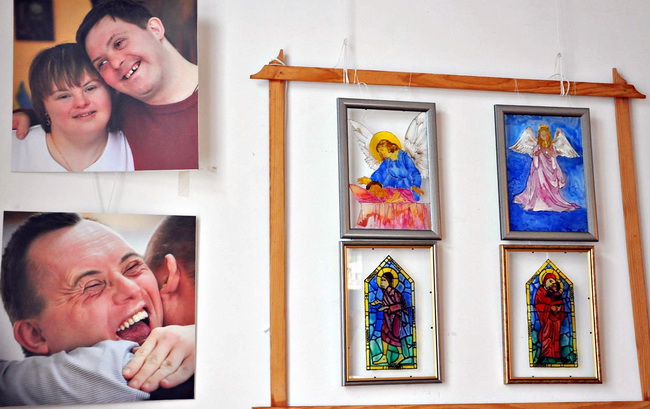 "Every time, when Daryna was coming to our workshops, I felt love, and when I was painting I felt joy, – shared his impressions ward of the Social Center Myron Pihut. – Especially solemn moment for me was the opening of the exhibition. I want people looking at our pictures to enjoy our creativeness and openness."
"While preparing the exhibition, we received a great pleasure, – says employee of the museum Lubov Vasyl'kiv. – For all these pictures are as bright and cheerful as wards of Amazing Hands Center. Their previous works were good, but artworks presented here exceeded all our expectations."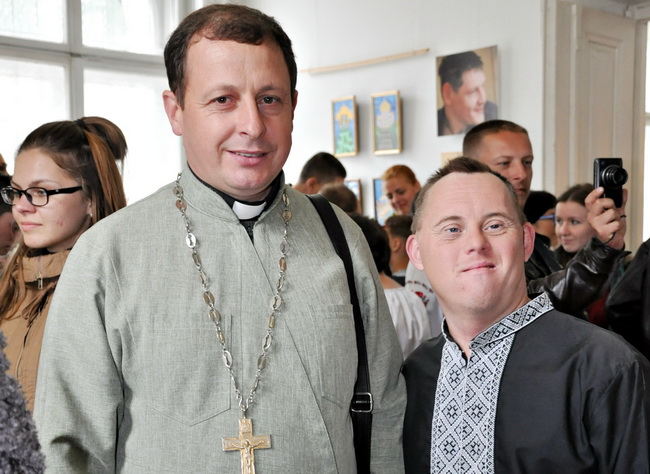 Father Ihor Shved, Deputy Director of Caritas Sambir-Drohobych Eparchy said that today people lack authenticity and the ability to say cheerful words to each other. "Friends of Caritas Social Centre share with us their authenticity, – adds Fr. Ihor. – Their attitude is frank and sincere. These feelings are also evident in their paintings and photographs."
"I am very grateful to our friends from the workshop for the great love they have in them, – says Lyudmyla Smolen' coordinator of Amazing Hands." – Their talent is to move our hearts. I believe that visitors will be able to feel it, to change themselves, and to become more loving and true. "