25.09.2014, Lviv region
Recently 16 young disabled people, who receive assistance from Caritas Lviv, took part in 4-day camp in picturesque village of city type Slavske (Lvivska oblast). It became possible due to financial support of KREDENS CAFE network of coffee houses.
During 8 months visitors of 7 coffee-houses in Lviv and Kyiv made charitable donations to special boxes. By the end of August money collected amounted to over 6500 UAH and that provided an opportunity to pay for 4-day recreation in Carpathian mountains for young people with special needs. Other funds required for a trip were taken from contributions of foreign donors of Caritas Ukraine.
"We were praying for Ukraine in the open air, hiking to the mountains, "hunting" for mushrooms, doing physical exercises; we organized a disco and were simply enjoying life in all its manifestations – moments that will warm our souls till the next summer camp," says Natalia Zagayko, coordinator of local center for people with special needs.
Caritas Lviv of the UGCC launched a Center for leisure and social rehabilitation of people with special needs in 2001. It was aimed to decrease isolation of clients with metal disabilities from the society; to support their adaptation to life in the community, creative and educational self-actualization, acquiring and encoding of obtained skills; and to increase their proactive attitude.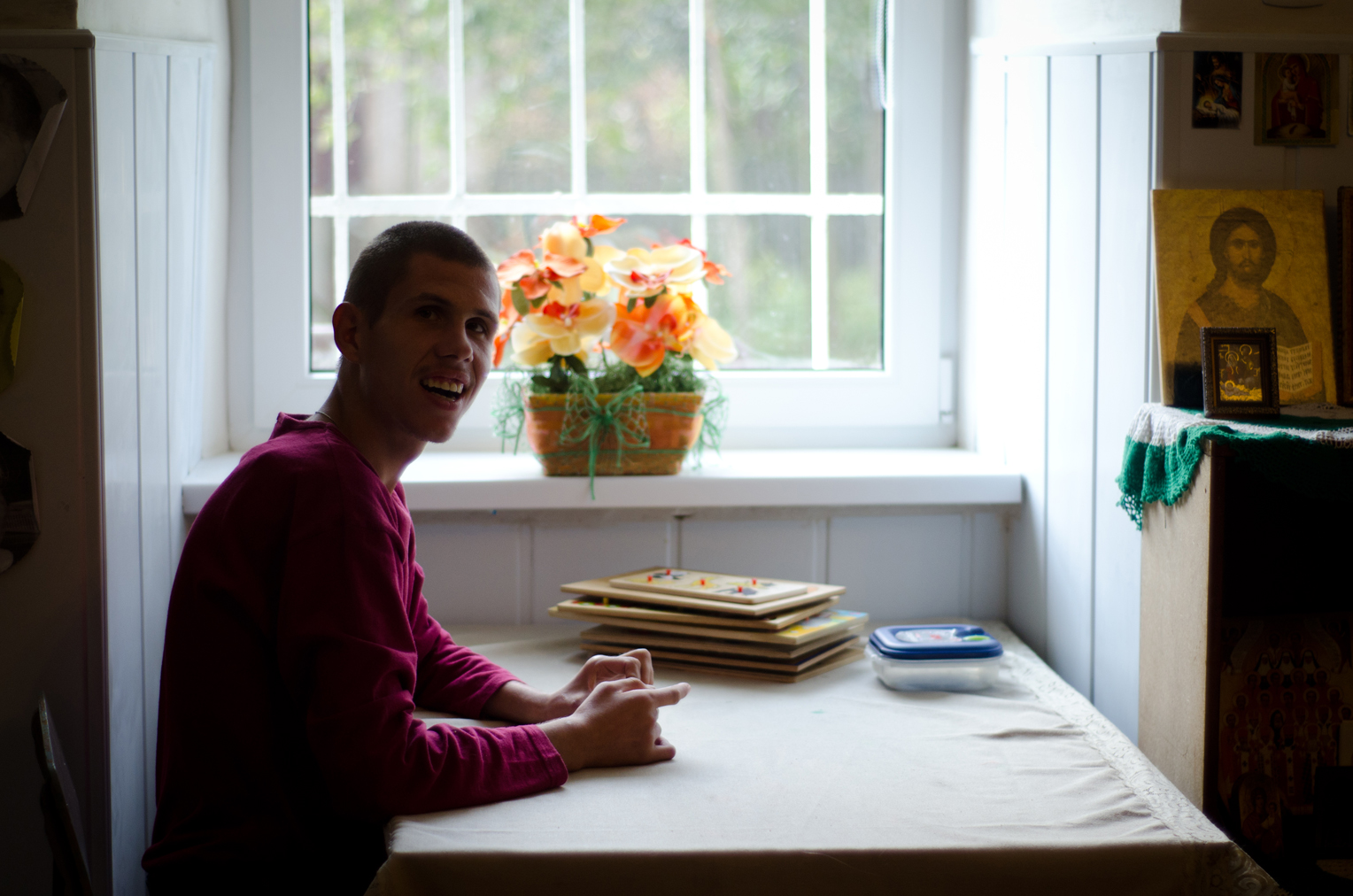 Clients of Center for leisure and social rehabilitation are young people aged 16 years and older who have mental disabilities. Every day from Monday to Friday employees of local Caritas involve their clients in different educational activities on acquiring social and household skills; they also weave, make greeting cards, beads and decoupage handiworks, decorate candles etc. Trainings on social adaptation are held twice a week. Furthermore, clients and their relatives benefit from various kinds of leisure: they go to the theatre, library, circus, walking around the city, excursions, water park and ice rink.
All in all, Caritas Ukraine network of centers for young people with special needs coordinates activity of 6 social centers in Lviv, Drohobych, Stryi, Ivano-Frankivsk, Kolomyia and Boryslav. Nearly 135 disabled individuals, aged 17-54 years, are seized with daily care.
Yaryna Oliynyk, Head of marketing and PR department in LCC "Esset" (network of KREDENS CAFE coffee houses), retells: "During the last year our network faced many novelties. Firstly, we opened two more coffee houses. Secondly, we were named the best of the best: during barista championship and at the contest on the best coffee-house in Lviv.
Thirdly, we made another important step in order to be not only the best coffee place, but a community with social responsibility that lives among needful individuals and is in sympathy with them. We were really scrupulous in choosing a foundation to cooperate with, and took into account the efficiency of its work and how approximate is foundation philosophy for our employees and visitors. We are satisfied with our choice. Caritas Ukraine implements great service to people in need and we are glad to be a part of this work!"