31.10.13, Lviv region
Lately, a round-table "Youth with special needs. Experience and perspectives" was held in Caritas of Sambir-Drohobych Diocese of the UGCC. It was initiated by "Amazing Hands" Social center for daily care of disabled youngsters in Caritas of Sambir-Drohobych Diocese and Social center for people with special needs in Caritas of Stryi Eparchy, in cooperation with Lviv oblast department of population social protection.
With help of partners and donors from France and Spain care for disabled people in Caritas Ukraine has been launched complexly and systematically since 2008. The network of centers for young disabled individuals seizes activities of 4 specialized social centers in Lviv, Drohobych, Stryi, and Ivano-Frankivsk. Over 100 people with special needs, their parents and relatives are involved in work on daily basis.
Center clients are provided with trainings; labor/music/art therapy; lessons on self-service and acquiring social and household skills; meetings with youth from other establishments and centers; leisure; recreational games; participation in festivals, fairs, summer camps, excursions etc. Parents of disabled individuals can get social and psychological follow-up, information and legal support; they join Caritas events, trips and camps, meet at special gatherings and seminars.
Representatives of social services in Drohobych and Stryi, deputies of Drohobych City C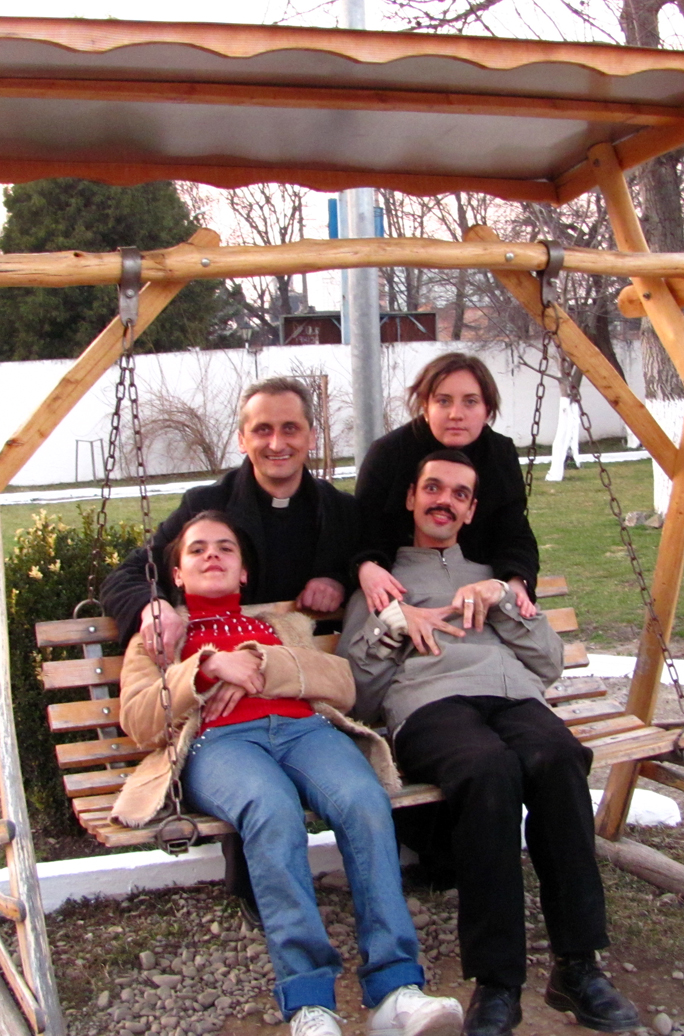 ouncil, public and mass media, parents of disabled children were invited to take part in the round-table. Experience of work with special youth, involvement of volunteers to activities with disabled individuals, perspectives of development were on the agenda.
During the discussion Augustine Gutierrez, representative of Caritas Spain, shared experience of providing rehabilitation services to people with special needs in Spain. In his country needs and problems of people with disabilities are solved and coordinated by the state in cooperation with civic organizations that join implementation of similar projects and rendering services. "Problem of disabled people is a problem of the society, that's why we need a complex approach to this issue," Augustine pointed out, he also emphasized that financial support of such work with disabled Ukrainians lays on the state and its citizens, and not only foreign donors.
Members of social services, notably, Terletskiy Ivan Mykolayovych, Head of the Drohobych Labor and Social Protection Department, drew attention on the fact that the state renders material help and support to people with disabilities; he shared his experience. Gerasymyuk Mykola Grygorovych, Director of "Sonechko" Oblast Center for Social Rehabilitation of Disabled Children, presented activities of his center, spoke about plans for future development and delivering of rehabilitation services to kids aged 3 to 18 years.
Involvement of volunteers to work with disabled individuals evoked an interesting discussion. Fr. Igor Kozankevych, Director of Caritas of Sambir-Drohobych Diocese, believes in development of volunteering in Caritas, he is inspired by act of volunteer Petro Kuz'myn: "Petro devoted a year of his life to people in need. Since September he has been living and working in local Caritas, he does everythin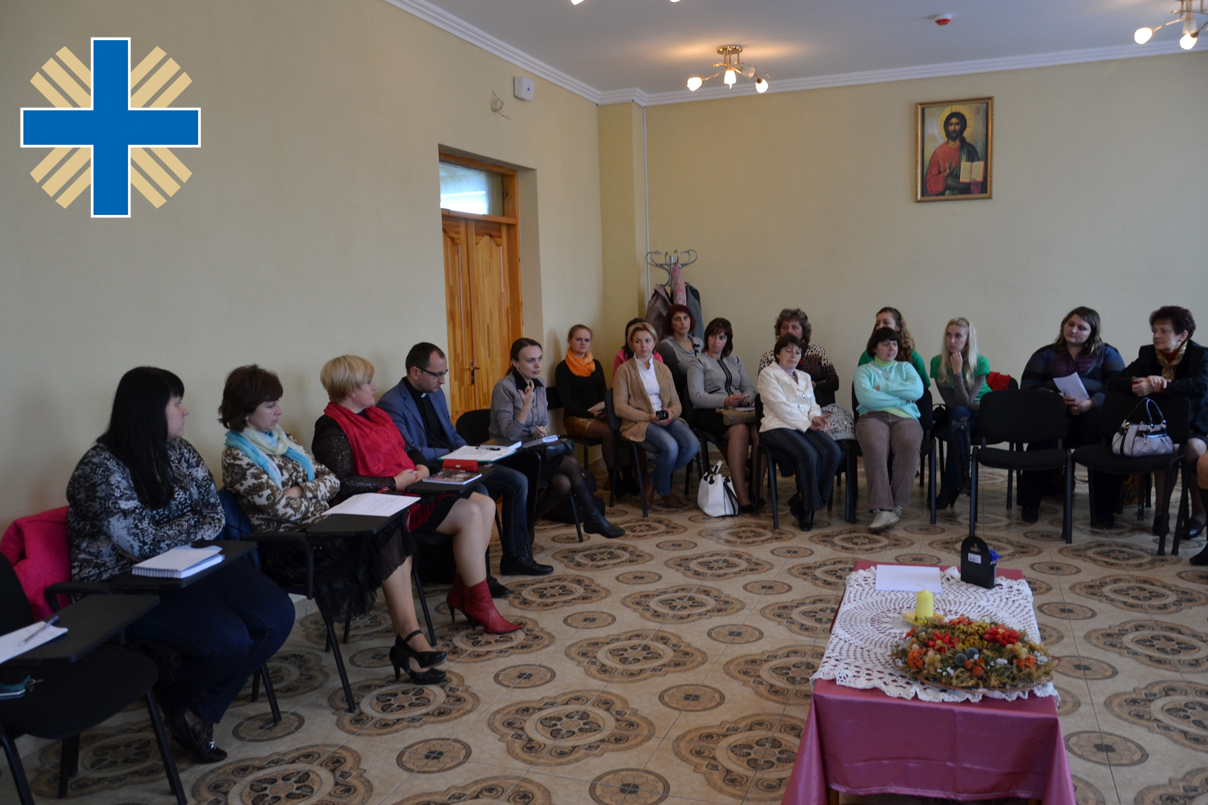 g with responsibility. Looking for a job, he came to Caritas. After some time passed, Petro says that with this work he feels need to assist others."
In his turn, Yuriy Yatskiv, Head of the Drohobych City Council Social Committee, gave some practical tips on involvement of volunteers via advertising of this trend, using resources of city internet-sites and publicity boards.
"At the moment perspective of development of work with disabled youth is very important, in particular the future of our young people. With time, when a child grows up and parents get older, there is a question on further full life of person with special needs; and if she/he can't live independently, it is necessary to render a possibility to stay in the community and receive assistance. Still, it is not typical for Ukraine to organize dwelling of disabled people in community, not in the orphanage. The disadvantages of the latter are well-known – isolation, restraint, absence of choice in leisure,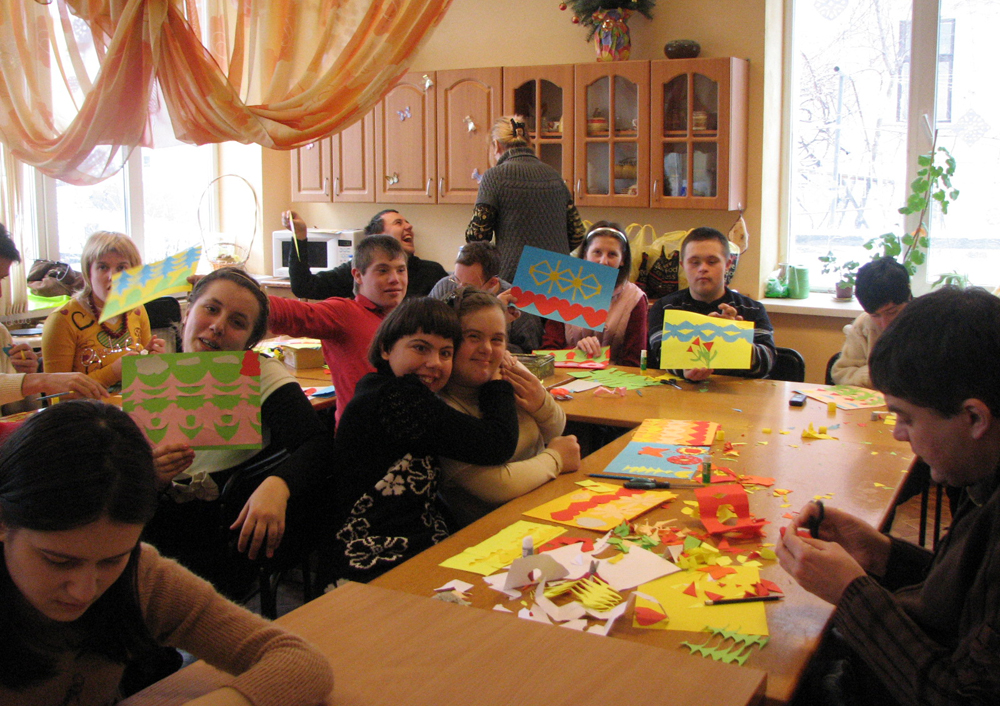 communication, limitations in movement. Children with development defects are transferred from orphanages to the home for elderly people, regardless their desire.
That's why we have to move on and think not only about socialization of youth here and now, but about their future life. We want to focus own efforts, our foreign donors and partners in Ukraine at this objective. Augustine Gutierrez from Spanish Caritas said that we'd better stay aligned and attentive to needs of neighbors with special needs!" Fr. Igor Kozankevych finished the round-table with these words.