24.02.12
Several years have passed since an agreement was signed between the Caritas Kolomyya-Chernivtsi Eparchy and the Kolomyya City Council and they have started to work together. To spark this process guests from the Czech Republic visited Kolomyya: Vatslav Kyeprt, Director of the Arch-eparchy Caritas Olomouts and Fr. Rostylav Stroyvus, Assistant Director of the Humanitarian Department of Caritas Olomouts. During their stay in Kolomyya, the visitors also met with Mykhaylo Nehrych, leader of the Kolomyya Regional Administration.
At the beginning of their meeting with the city leader, Ihor Slyuzar, the visitors discussed their work. Mr. Kyeprt noted that once it was they who travelled to Western Europe (Germany, Holland, Belgium) for advice. "We are helping you right now so that you can help yourselves later," noted one of the guests.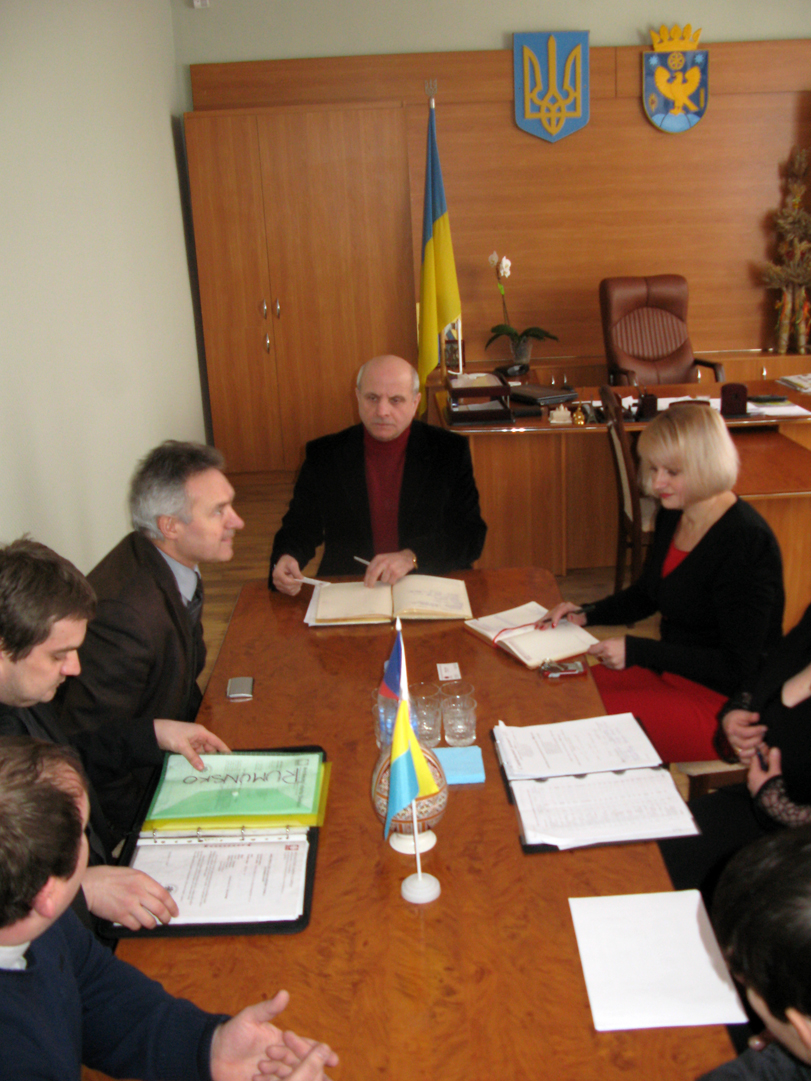 Caritas of the Czech Republic was founded nearly 20 years ago. Caritas Olomouts, the Arch-Eparchial Centre consists of 30 independently run Caritas branches. There are nearly 200 social projects functioning in the Czech Republic; they employ nearly 1600 individuals.
They didn't achieve these results right away; they worked long and hard and made a lot of mistakes. For this reason, they want to share their experiences with Ukraine, so that instead of making the same mistakes, Ukraine can work more effectively and help as many people as possible.
"Caritas Kolomyya is flourishing, they are on the right road, and they have a lot of potential and a nice work style. This is important for us," Mr. Kyeprt noted when talking about cooperation. "By starting with small projects which are already functioning in Ukraine, we want to show that much more can be done. Effectiveness increases when you work in tandem with local government.
For 9 years in a row I've been coming to Ukraine and I see significant progress. I see parallels with my country during our post soviet period. Organizing the social sphere was difficult for us too during that period too, but everything is possible with hard work."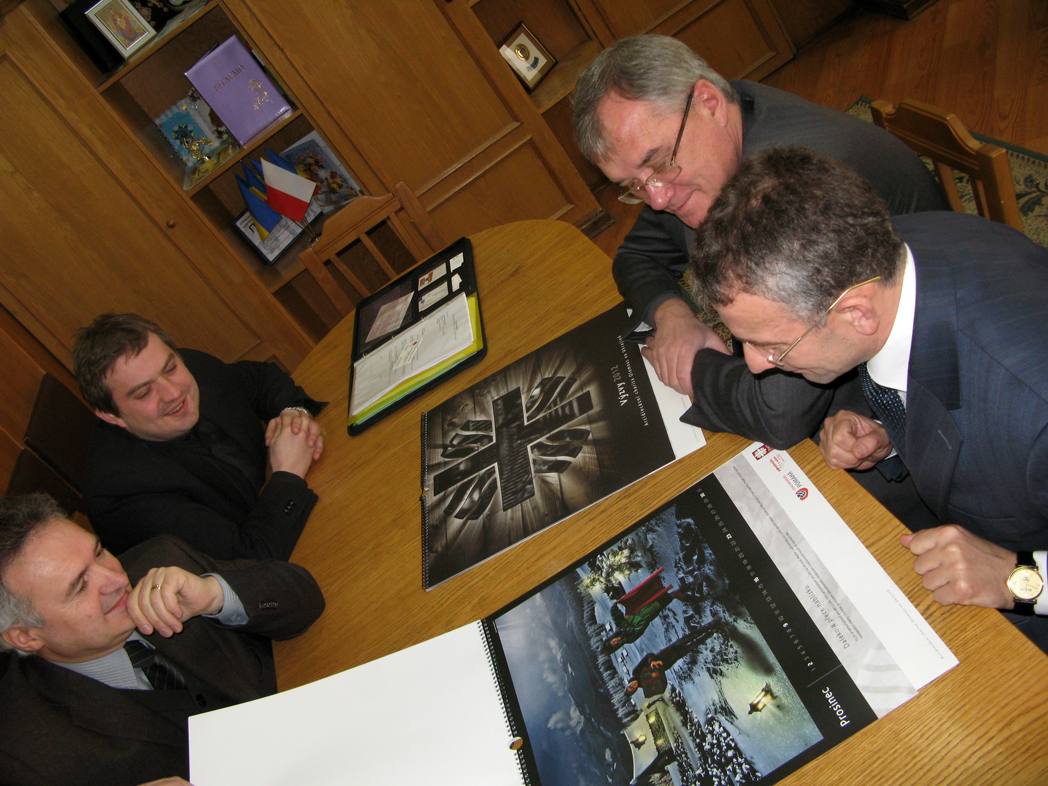 The city leader promised the guests that the city will cooperate with Caritas. According to him the local Caritas is the most active organization that works with the city's poor which unfortunately are numerous in Kolomyya. He reminded the guests that the City opened a rehabilitation Centre for disabled children with Caritas' help not long ago.
"I saw firsthand how Caritas works in the Czech Republic," said Ihor Hradil', Deputy Mayor of Humanitarian Issues. He visited many social establishments for the disadvantaged during his visit to the Czech Republic.
Mr. Kyeprt proposed long term cooperation between three parties: Caritas Olomouts, Caritas Kolomyya-Chernivtsi Eparchy and the local government. The key to the success of any project is that many organizations and establishments cooperate to realize them. Mr. Nehrych agreed immediately and invited the parties to join local government to create two rehabilitation centres for disabled children in the region.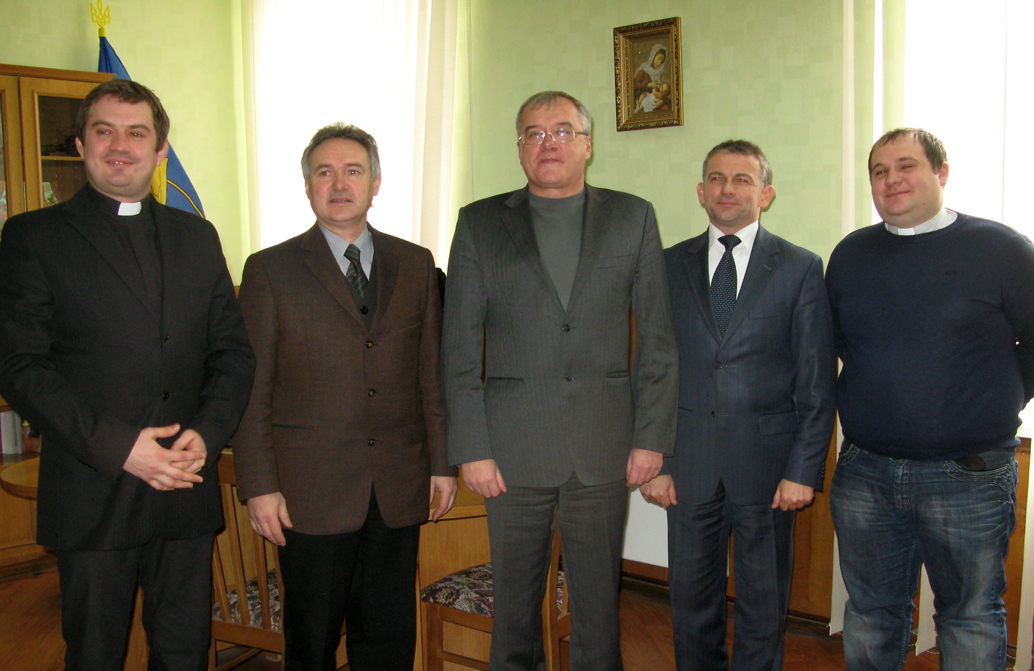 Mr. Nehrych's invited people to assess for themselves how the social sphere in Kolomyya is developing. The guests toured the Kolomyya regional Hospital and visited the village of Kovalivka where the centre for citizen's services is located. The Czech delegation was pleased with what they saw and invited their hosts to visit the Czech Republic so that they could get a better idea of how Caritas of the Czech Republic works and to make plans for the future.