06.09.2011
Today, when community organizations and charitable foundations in Ukraine have to compete to obtain grants from international and domestic donors, developing a non-profit business can be an alternative to ensure financial stability. Only a handful of organizations in Ukraine have any experience in this sphere, and they are not very eager to share it with others. One Caritas branch founded a non-profit business in the L'viv region.
Four years ago, the private non-profit business Community Beehive was opened in the city of Sokal', in the L'viv region. The program Democratization of Ukraine: small projects program funded by the DFID helped make Community Beehive possible.
The rationale was to create a business that would ensure the financial stability of a charitable foundation that was addressing social issues in Sokal' and the nearby areas.
"When we decided to open Community Beehive we had to develop statutes and a detailed business plan. We held a series of round tables in order to alert the public and government structures to what we were doing—that is the activities and goals of the first non-profit business in the city. This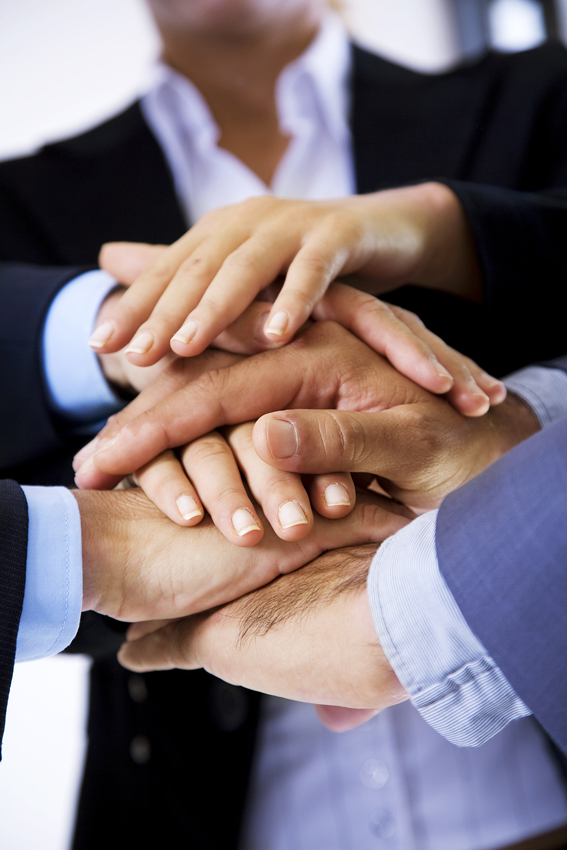 was very difficult, and we were absolutely naive! We are still the only non-profit business in the region, but we now have experience!" explains Mar'yana Yaremchuk, Associate Director of the local Caritas.
Community Beehive statutes allow diverse activities:
• Preparing and delivering hot lunches
• Organizing functions and events
• Preparing and delivering special order meals, cakes, and desserts
• Renting out a banquet hall
• Preparing meals for those imprisoned while under investigation (a government contract)
• Organizing dances for adolescents and children
• Working on a local area network, including providing access to the internet.
Community Beehive is subject to a flat tax of 10% of their turnover, and they pay all required employment taxes for their five paid employees. The law of Ukraine doesn't give them any tax breaks.
Caritas' non-profit business in the L'viv region tries, to the best of its abilities and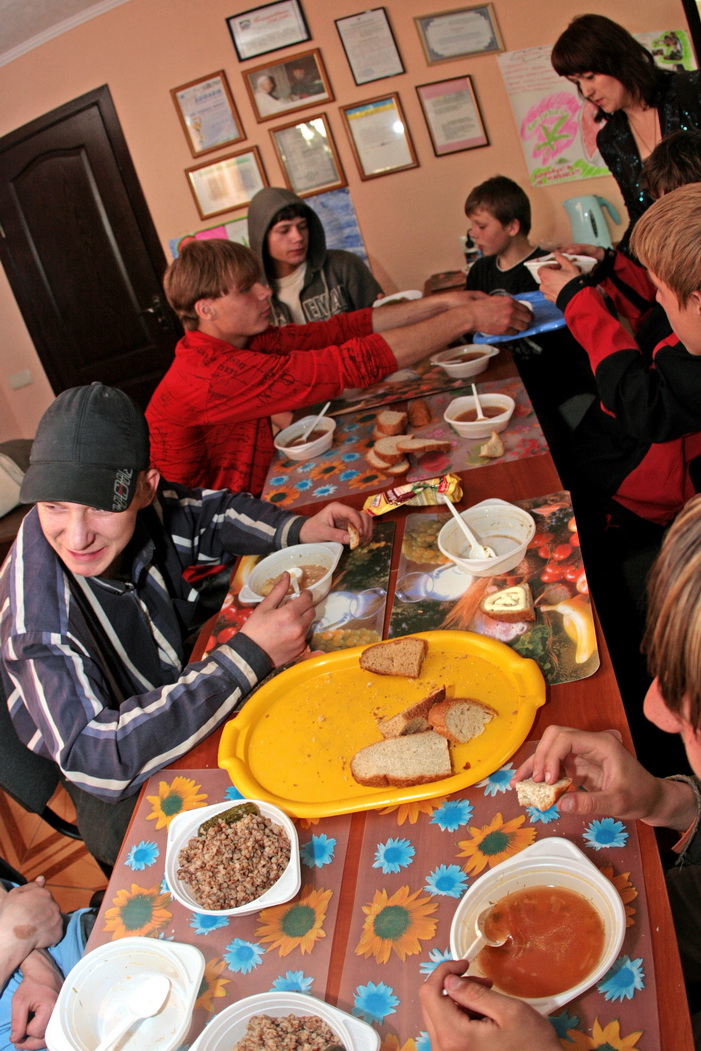 resources, to address the social problems of the local community. Currently the business's profits are used to finance the following activities:
A soup kitchen in the city of Sokal' where currently 42 isolated, poor and disabled individuals come for meals;
A women's shelter for those who were victims of abuse;
Recreational events in the city of Sokal' for the less fortunate members of the community (holidays, concerts for the elderly during Independence Day and Day of Older Persons, etc);
Delivering one-time assistance to the less fortunate members of the community (at their request);
Popularizing volunteerism among children and young people;
Summer camps and vacations for disadvantaged chlidren, etc.
At the end of our discussion of the non-profit business in the L'viv region, Ms. Yaremchuk said: "Our experience proves that all social programs can be financed by non-profit business. It would be a very natural to help those less fortunate members of socieity by enthusiastically developing the skills necessary to manage non-profit organizations!"