08.12.14, Lviv oblast
In 2004 there were only ruined buildings overgrown with trees on the territory of a former military unit. There were no conditions for living: no heating, water, electricity, there was no roof. But by virtue of persistent and inspired work of local Caritas staff today there is a rehabilitation center here. For 10 years over 1000 needy people have received assistance with the application of the most up-to-date methods of treatment of various forms of substance use disorders and other addictions.
"Nazareth" rehabilitation center is designed for 35 persons. Here, assistance is provided to people with alcohol and drug dependencies and problem gambling. Highly qualified team of 4 psychologists, 4 consultants and 1 spiritual father is involved in work with people who have substance use disorders or other addictions. They passed specialized training in Poland and got experience from Polish colleagues where such centers have been operating since 1970s.
Nazar Stupnytskiy retells about his past, how he was brought back to life with help of "Nazareth":
"I had been on drugs for 14 years. I started with marijuana in 10-11th forms. My childhood was carefree, I had a wealthy family, holidays abroad, interesting trips and all the comfort for great decent life. My parents indulged my every pleasure. And such carelessness encouraged me to try something I hadn't experienced before. I hadn't thought that I could be addicted to something.
Firstly, I consumed drugs once a week, but in a month time I felt that I am a drug addict. It was an awful state of being both physical and spiritual. My body was aching, I had pain in my bones, hands, legs, knees. I fainted and got into a hospital many times, was a step close to death. Though, I didn't care at that moment, I wasn't even afraid to die. Narcotic manipulated my actions and behavior – it completely ruled my world.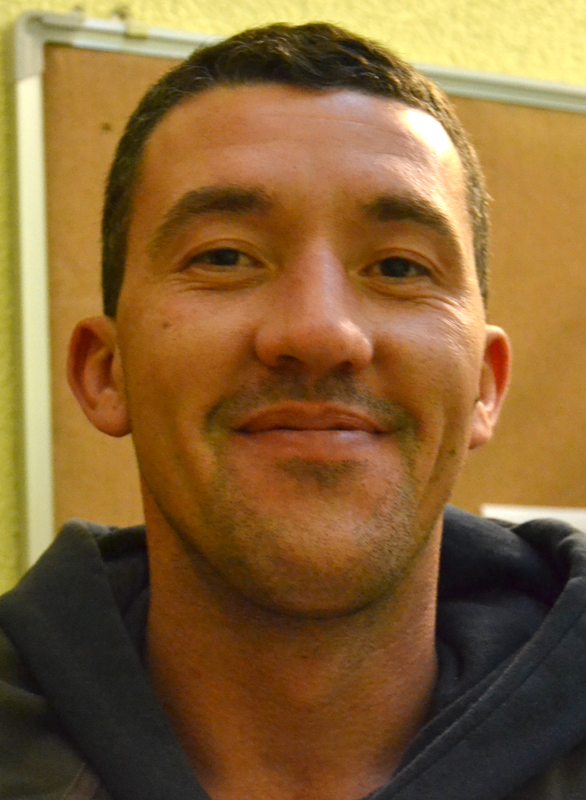 But one day I got to "Nazareth". Prayer and God had a fundamental role in my 'rebirth'. Perhaps, only here I really gained faith in God and felt connection with Him. "Nazareth" community supported me all the time, and my mind cleared out. I passed 16 months of rehabilitation. Many things weren't so easy as they seemed. But will and support removed mountains!
Nowadays I am completely satisfied with myself, I am responsible and have a job, I actively do sport. And what is the most important – I assist others in dealing with crisis in their lives."
Assistance to people with substance use disorders and other dependencies is based on a world-known program called "12 steps". With its help rehabilitants can work on all spheres of their lives. Moreover, psychologists hold individual consultations and trainings where program participants can get necessary knowledge on further sober life and development. Both individual and group therapies are used in rehabilitation program, the latter has a therapeutic impact in form "assistance of one dependant to the another one".
Apart from dealing with their disorder, program participants have an opportunity to acquire important household skills: they cook food, clean up the house, look after the territory, get involved in farming etc. At weekends they spend their leisure time together – there are football field, gym, basketball court and home theater in "Nazareth". Four times a year program participants have joint active recreation: therapeutic camp in Carpathians, pilgrimage, football tournaments and excursions.