08.04.13, Ukraine
Within the social project Time for Good Deeds! mobile operator life:) gave over 400 cell phones to clients of the International Charitable Foundation Caritas Ukraine. The Foundation, in its turn, will send them to representatives of vulnerable groups through its regional offices in Drohobych, Brody, Ternopil, Lviv and Kyiv.
In the middle of winter 2013 the process of collecting old but still functioning cell phones was finished in customer service centres and offices of mobile operator life:). It was held within the charity initiative Time for Good Deeds!. The leading objective of the initiative was to bring mobile connection to those who are in need, but without financial means to afford it.
As a result of the project subscribers from different cities of Ukraine gave over 200 phones.
After detailed check of the devices life:) specialists selected 143 phones, equipped with chargers, without any defects in their work. These phones together with 250 new cell phones, costing over UAH 200,000, from life:) have been passed to Caritas Ukraine, that is a member of the worldwide family of charitable organizations Caritas Internationalis and has a large network of organizations throughout Ukraine, implementing complex programmes for vulnerable groups of population.
Soon, nearly 400 mobile phones will be rendered to children from problem families, orphanage grad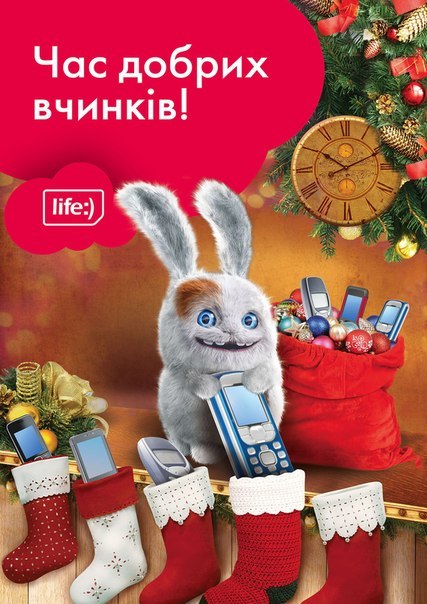 uates, low-income seniors and homeless individuals. Administration of each regional Caritas organization has selected the most needful people, taking in consideration the demand in mobile connection and possibility of its implementation.
"Today, most of us can't imagine life without mobile phones. However, there are a lot of people for whom such service is still luxury. We hope, Time for Good Deeds! will make advanced technologies closer for them, give them the opportunity to feel as a part of information society," says Oksana Rudiuk, Head of Public Relations Department of mobile operator life:).
The social project Time for Good Deeds! was launched in life:) customer service centers and offices on November 22, 2012. Then, within this unique for Ukraine initiative life:) offered its subscribers and all willing people in more than 35 cities of Ukraine to leave their old or mobile phones that are not used but function at its official service centers. The project has collected hundreds of phones by different manufacturers and of different models.
life:) is a dynamic growing mobile services operator, providing convenient, affordable tariffs and high quality services to all regions of Ukraine. As of the Q4 2012, Ukrainian GSM operator life:) serves 11.1 million subscribers of prepaid, contract and corporate subscription. In the framework of corporate responsibility policy life:) has recently released its social report. It has also enlarged educational program for senior students "Jump into life:)", and successfully prolonged program "life:) Volunteers". Furthermore, life:) has launched educational project Mobile Communication school 🙂 for high school students and charity initiative Time for Good Deeds!; conducted initiate called "Loved ones are round the corner". In p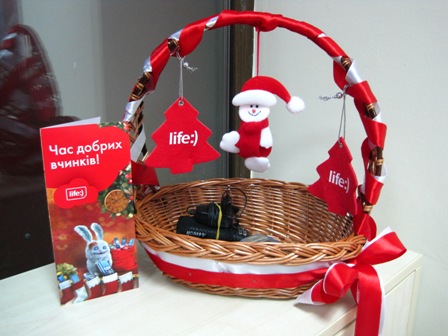 articular, the initiative "Loved ones are round the corner" received an award at All-Ukrainian exhibition of projects on corporate social responsibility CSR MarketPlace 2012.
Caritas Ukraine, in its turn, expressed sincere gratitude for the social initiative and openness in cooperation to life:). Anatoliy Kozak, Foundation Secretary General, is convinced that: "It is important for Ukraine that the medium and large business, the state and the public felt solidarity for their fellow citizens who are in a crisis life situations and find different levels and methods of social responsibility."