02.06.2015, Ternopil
It is almost a year that Caritas Ternopil has been rendering support to the displaced from Crimea and eastern Ukraine. Each of them benefited from social, psychological, medical and spiritual assistance they needed. As of today there are over 200 of such beneficiaries, the majority of them are from Donetska and Luhanska oblasts.
"They came to us, so to speak, directly from "hell". Among the first phrases they told us were words of pain – they wouldn't wish anybody to go through the same life experience: leave native town, own home, relatives and closest ones because of looking for a secure place. They saw violence and deaths, they lost everything they had, but they are still alive.
Many of them were reluctant in sharing experience they went through, and only when time passed and they established trustworthy relationships with our employees, – they managed to share memories of that awful period of their lives. Destroyed buildings, kindergartens, schools, constant noise, explosions of military machines, fear of people, scream of the wounded, children crying, life in basements. They will picture of all these things in their minds for a long time," informs Fr. Andriy Marchuk, director of local Caritas.
Having left own homes, IDPs from eastern Ukraine faced new difficulties: need in accommodation, decent job and means to survive in new conditions, getting acquainted with local communities and people. Social and psychological adaptation is very important for people that were not intended to change place of dwelling, but were forced to do this due to security reasons – that's why Caritas Ukraine on basis of its regional organizations provides not only material assistance, but psycho-social support.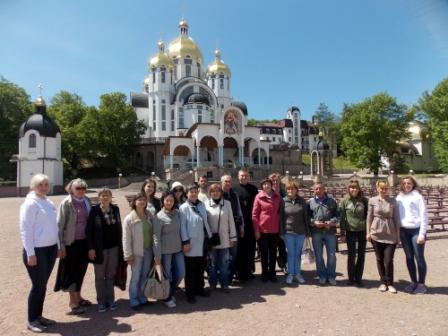 It is said in local Caritas that their objective is to restore resources of each individual for him/her to develop further goals, plans and new stage of life. Not to provide one-time help or make people dependent from receiving it regularly, but to show and teach how to assist oneself independently. "We work for them to feel welcomed as they are home," says Fr. Andriy Marchuk.
IDPs from eastern Ukraine repeatedly took part in various initiatives: "School Backpack", "Andrew's Vechornytsi" (traditional gatherings with music, songs, jokes and rituals), "Christmas Holy Dinner", "Easter Basket", Mother's Day and others. And recently they joined a pilgrimage tour to Maria's Spiritual Centre in Zarvanytsia village.
First of all, those who wanted had a joint prayer and received a special blessing. Afterwards, they had a chance to discover origin of this holy place, go on Stations of the Cross, and visit Zarvanytsia wonderworking icon of the Mother of God. With help of the spiritual guidance of a priest everyone got enriched with inner light of God's word, got possibility to communicate in a special way and become more open. IDPs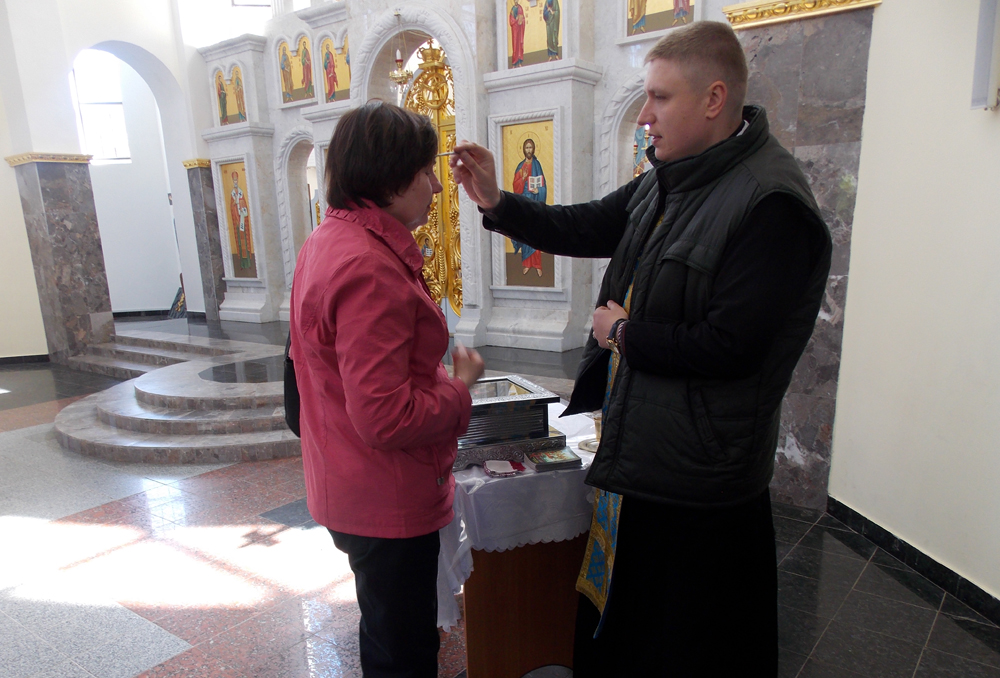 went back home with feeling of peace and spiritual upliftment, and tried to save peace they found in Zarvanytsia in silence of own hearts.
Olena, a displaced woman from Avdiivka, retells: "When we addressed Caritas Ternopil for help, we were positively impressed by approachability, grace and readiness of workers to provide support not only to our family, but dozens of same ones. We received clothes, shoes and food, and also we got information about other local organizations that are also ready to assist in our complicated situation. We are incredibly grateful for such help!"