26.01.12
On 18 January, Epiphany Eve, His Beatitude, The Most Reverend Svyatoslav Shevchuk shared a festive supper with Caritas Kyiv's clients; the Director of Caritas Kyiv was also in attendance. They shared the holiday feast with nearly 70 young clients. The clients included street children, children from crisis and disadvantaged families, disabled children, and other socially outcast children who utilize Caritas' services.
The Major Archbishop arrived with his secretary Fr. Oleh Oleksa, to share the Epiphany of the Lord. Administrators, staff and clients welcomed them at the Social Centre with the traditional bread and salt on an embroidered towel. Caritas Kyiv's Director made a short welcoming address in which he expressed joy and gratitude that the leader of the Church was able to share Epiphany Eve dinner with these disadvantaged children. "This proves that the poor and destitute are valuable to You and to the entire Church, because despite all your responsibilities as leader and father, you are here with us today. This gives us confidence and inspires us to work," said Fr. Roman Syrotych.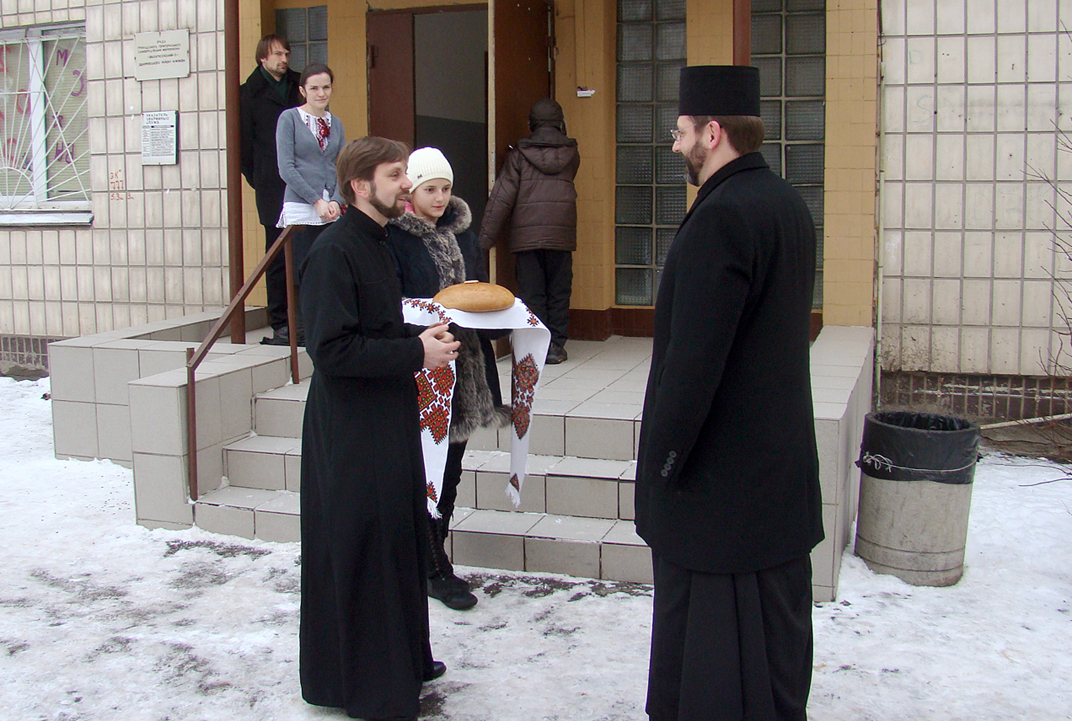 After the welcoming address the Major Archbishop met with the Caritas Director. After the meeting a traditional supper was served. A bandurist choir led by Myroslav Kardash from the St. Nicholas the Good Church in the Podil district Kyiv led the group through festive carols. Archbishop Shevchuk carolled with everyone, and to the surprise of many knew who composed the pieces played by the bandurists.
Caritas clients put on a nativity play that they practiced diligently with staff members. Specifically the Coordinator of Children's programs, a psychologist and social worker helped put the performance together.
Supper started with a joint prayer and a welcoming word from The Major Archbishop. During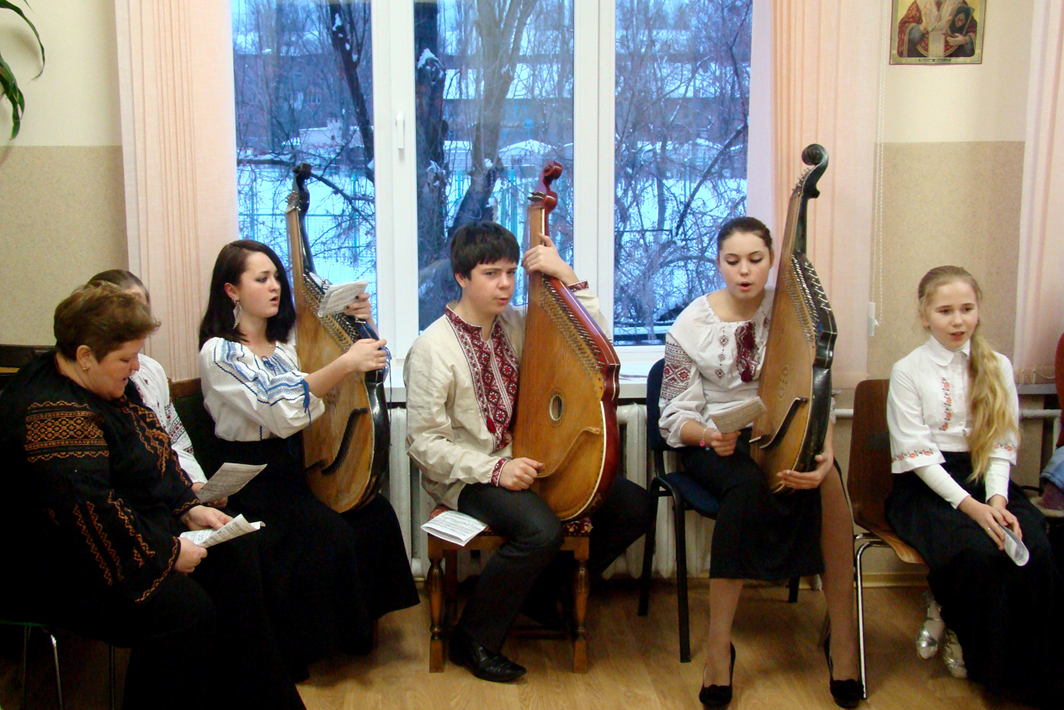 his welcoming address explained Epiphany to children in a simple way the children could understand, wished them peace in their hearts as well as mutual understanding and respect. He stated: "Be sincere as our Lord was. Let your smiles be evidence of your sincerity and it will multiply and be returned to you."
After the prayer the gathered shared the consecrated bread before enjoying the 12 traditional—kuttya, donuts, varenyky, stuffed cabbage, borshch, cabbage, fish and other delicacies; carolling and warm familial atmosphere permeated the event.
"It was touching to watch the children. For many of them, this was their first traditional Epiphany Eve supper. More importantly they got to see the Major Archbishop as a person, who carolled, smiled at them, tal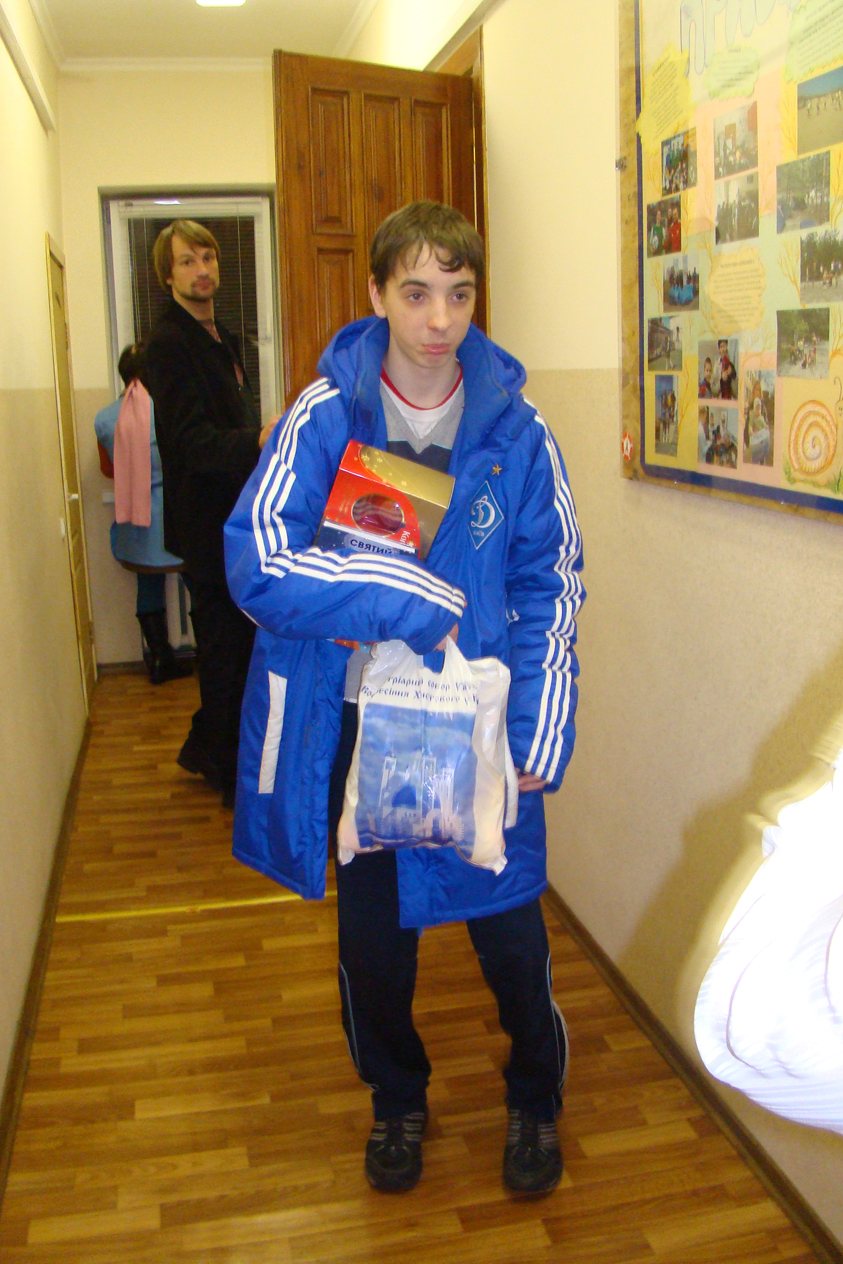 ked with them, was straightforward and offered them his attention," says Slavko Fedchev, a social worker from the local Caritas.
After dinner the children were given books and gift packages from the Most Reverend Svyatoslav Shevchuk. With smiles on their faces, full arms and warmed hearts, the children reluctantly left the Caritas Social Centre expressing words of gratitude.
"On behalf of all the children, I would like to express my sincere thanks to His Grace Svyatoslav Shevchuk for visiting us, for his blessings and kind words. I would also like to thank Bishop Bohdan Dzyurakh for his help and support, and all those who helped make this Epiphany Eve Supper happen.
Thanks to your efforts, dozens of children felt needed and happy,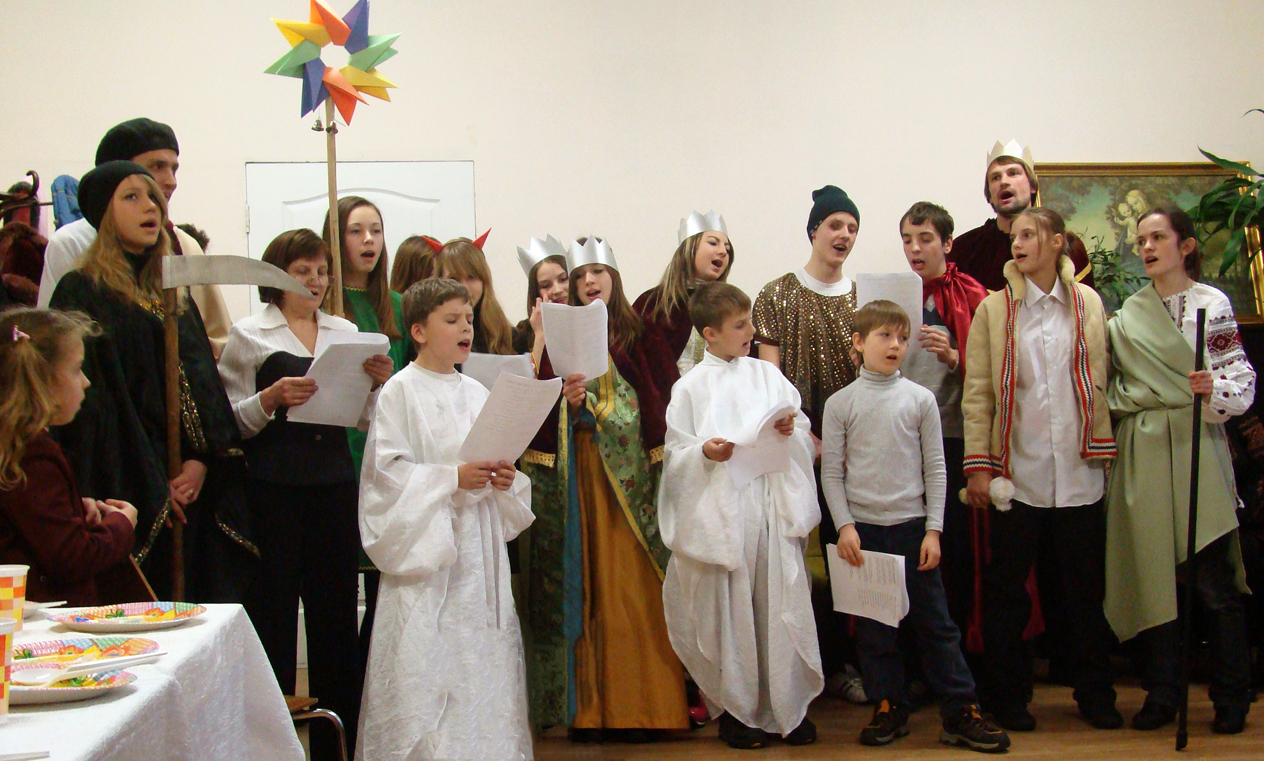 and had the opportunity to spend time in a warm and familial atmosphere. I invite everyone to participate in acts of mercy; with our joint efforts we can bring light to the disadvantaged, disenfranchised and ill in our communities. To participate, contact me or your local charitable foundation by calling 097-1945911. Tell them how you are able to help," Fr. Syrotych, director of Caritas Kyiv noted in his closing remarks.